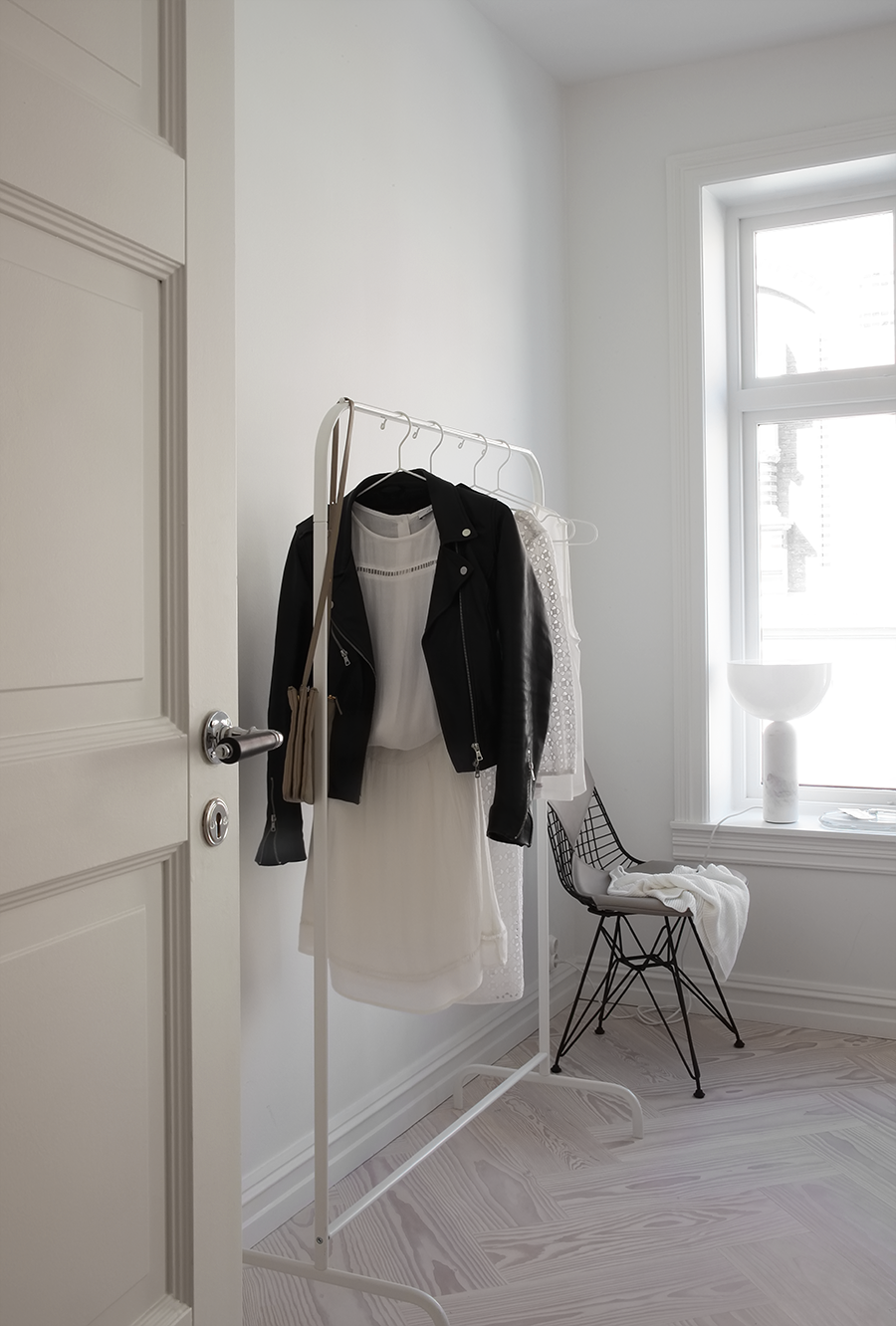 WEAR // SPRING ESSENTIALS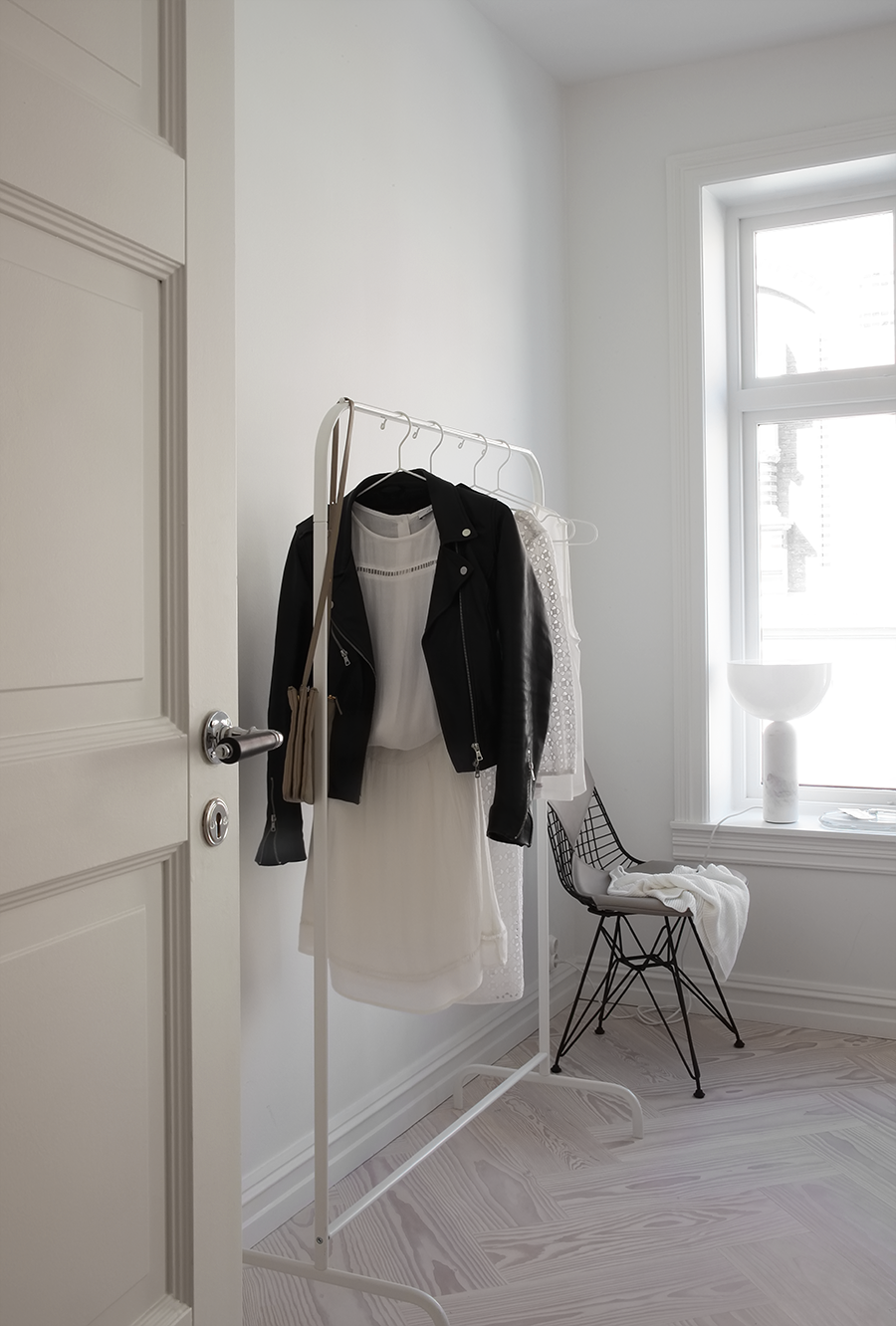 Paid partnership with Ellos
All of the sudden we have summer in Oslo. Kids ran off to school with shorts and t-shirts earlier this week and I've been searching my wardrobe for the same. Some updates were needed and I've picked my favorites from the new Joelle Collection launched by Ellos this week. The collection is designed in collaboration with Swedish model Caroline Winberg and has the perfect, summery items – both for everyday life and travel depending on how you mix it up. I'm no fashion blogger, but I do love fashion (who doesn't!) and finding ways to update my wardrobe without buying everything completely new is quite fun.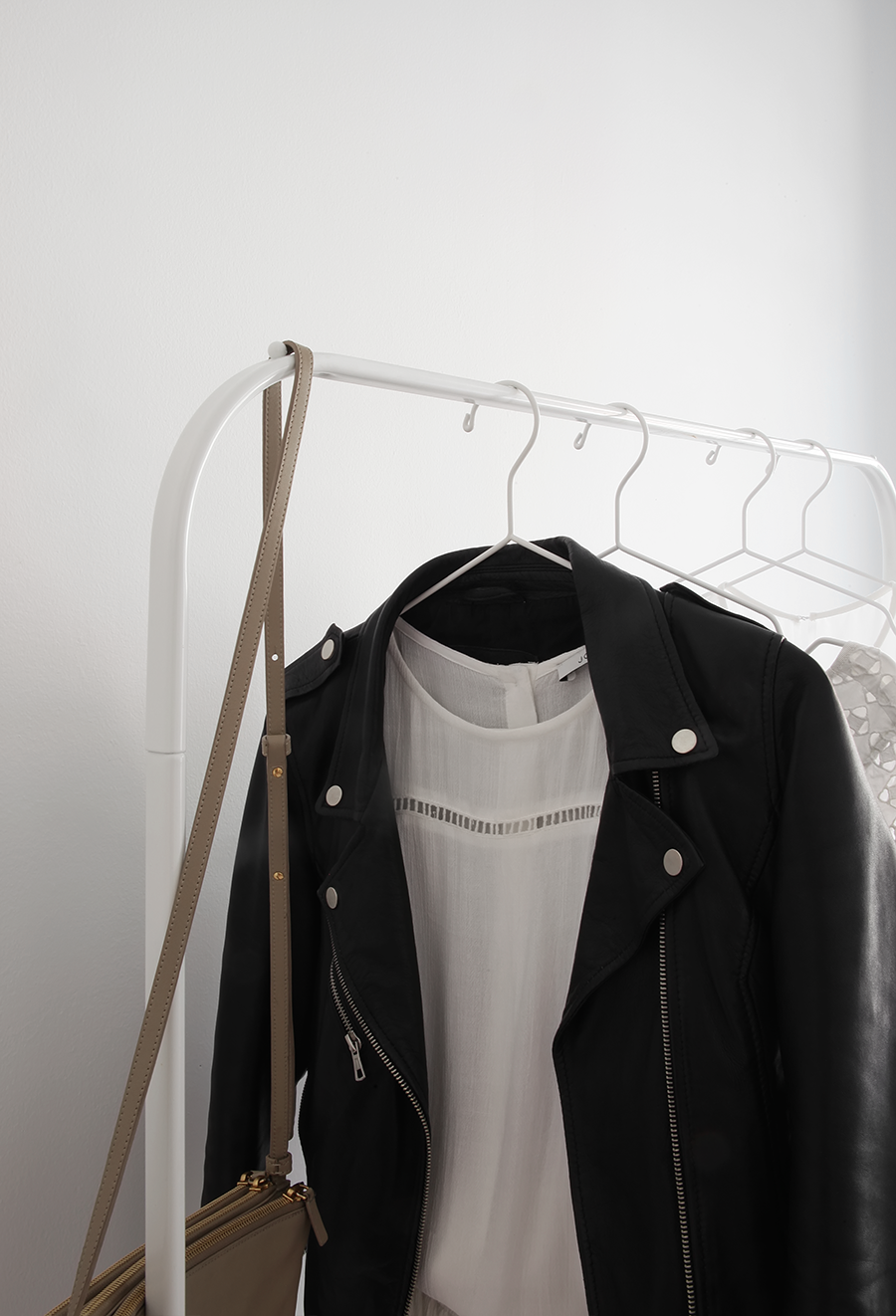 The Joelle Collection is designed to be feminine with beautiful details, patterns of dots, stripes and flowers. Subtle colors and pops of red. Easy to wear and easy to mix with what you already have. My favorites includes the white dress above, I've paired it with a black leather jacket in the photos, thats the way I will wear it. Dress it up or down with either a blazer or a jeans jacket. Cool leather jacket here.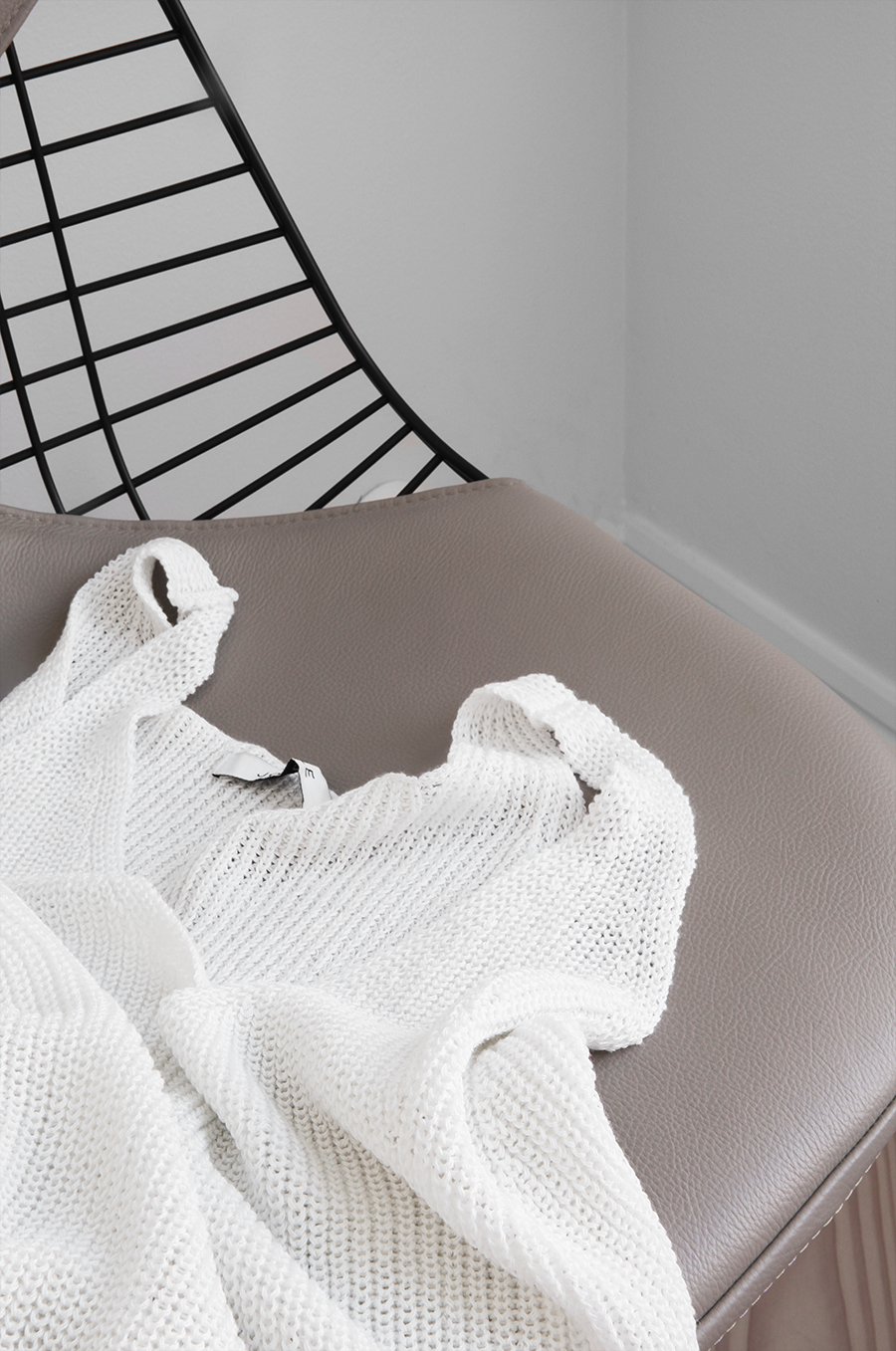 A knitted top is a needed basic item in my wardrobe. I've been standing in front of the mirror countless times trying to find something simple to one of my volumnious skirts or high waist shorts. Key item! And equally beautiful paired with jeans and sneakers too.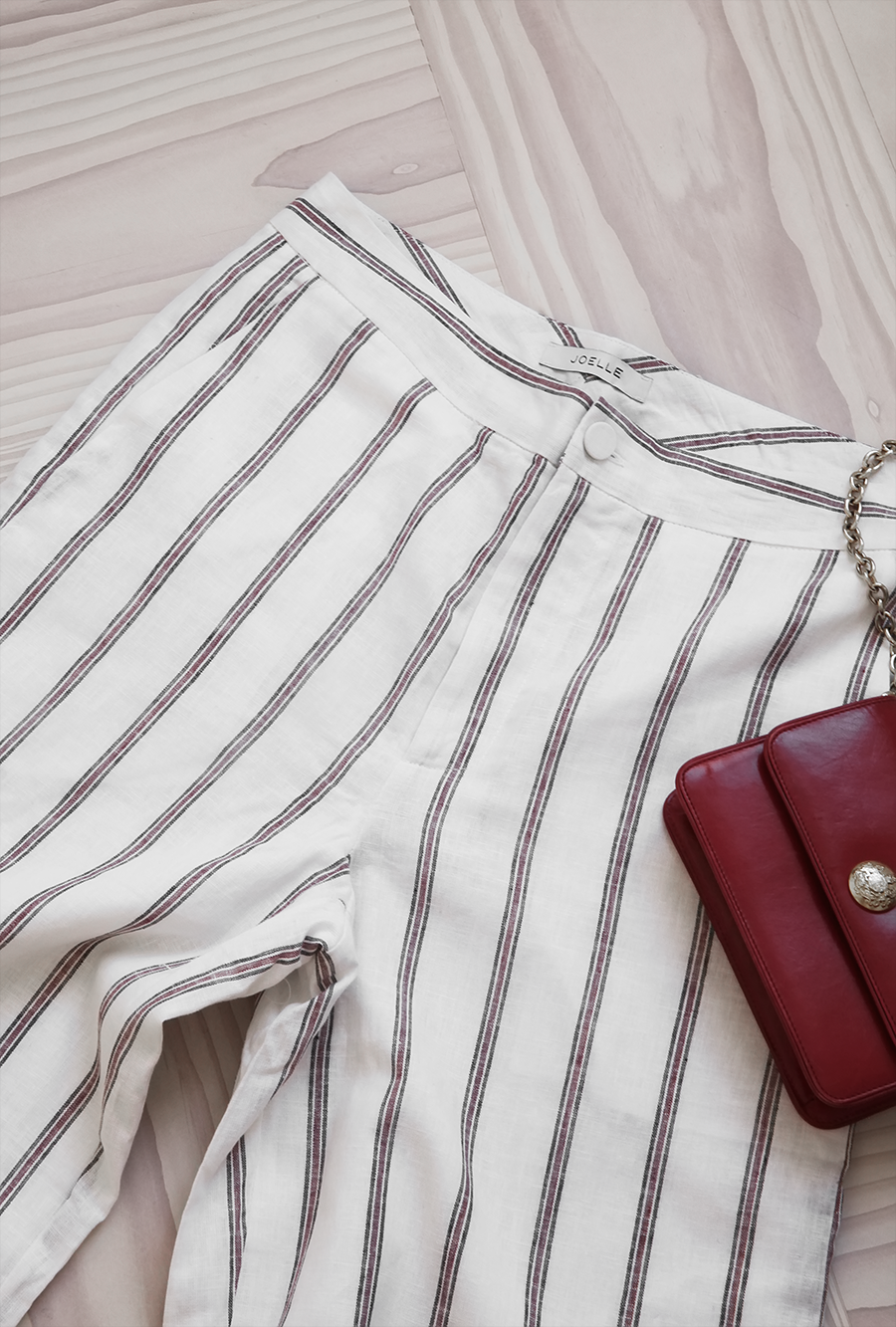 High waist pants with cool stripes, works just as well with sneakers as heels and is super versatile. Love the feeling of the fabric (cotton/linen blend) and the wide legs. Will look amazing paired with the red bathing suit below.
Joelle knitted top
Joelle Silk Scarf
Joelle Peony Dress
Joelle Bellflower Pants
Joelle Gerbia bathing suit
Right now Ellos offers 20% discount on the entire Joelle collection (and more) so go find your favorites!
Elisabeth