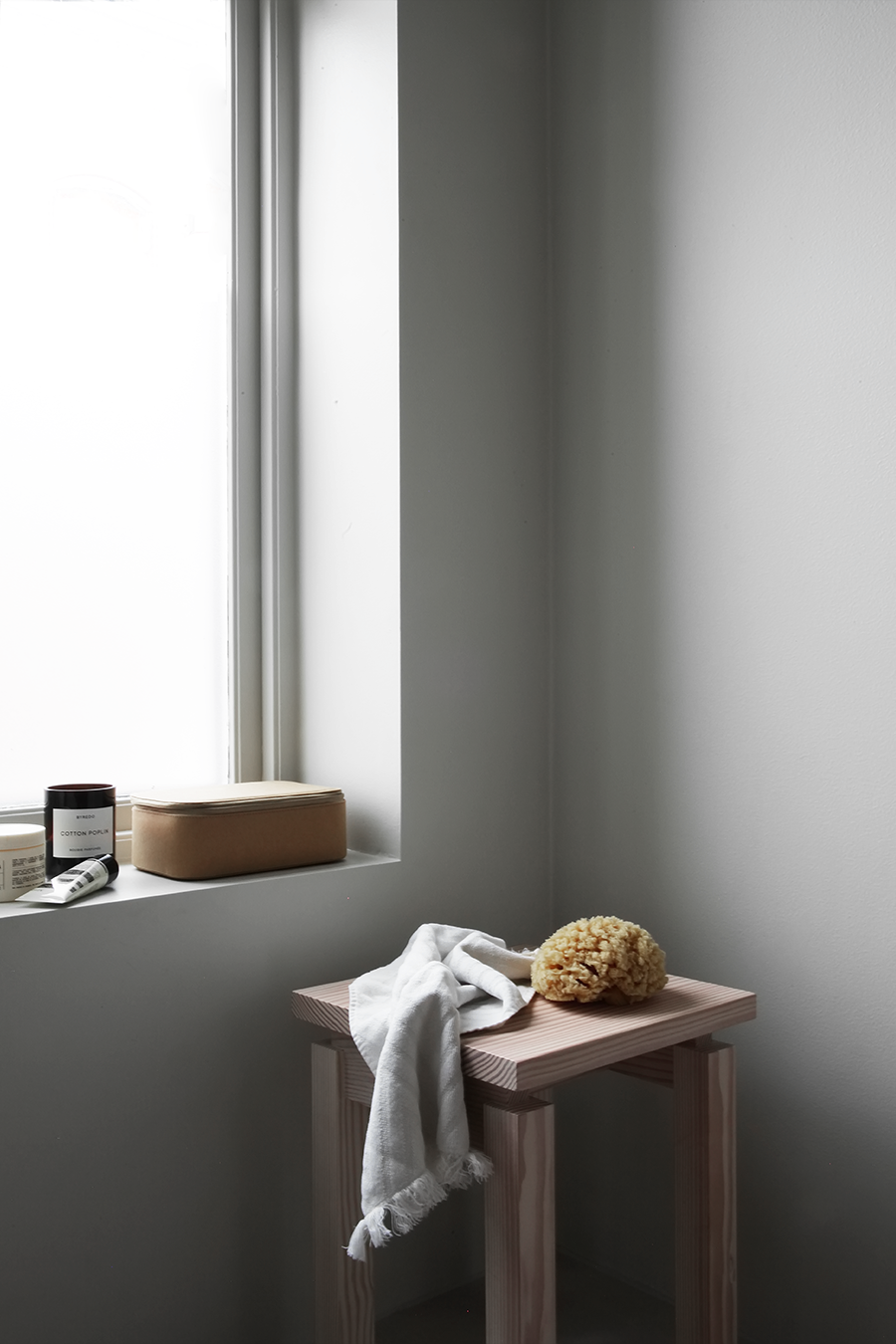 WELLNESS WEEKEND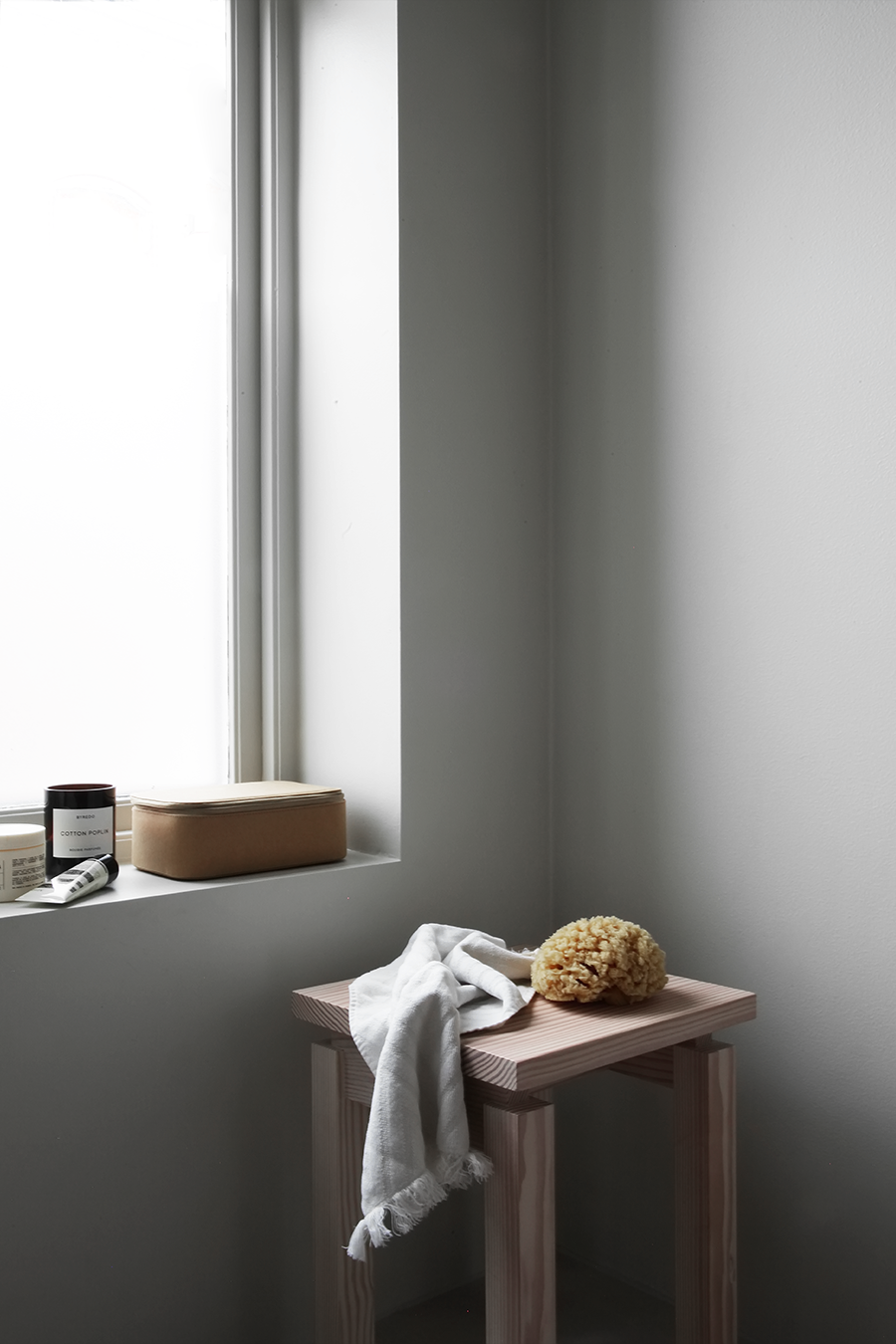 No need to book a spa for the weekend when you can close the door to the bathroom and enjoy an hour or two for yourself. Not quite the same, but very much more achievable during busy days. Although I love trying out new products I often stick to the favorites I've been using for a long time – but now there is some new goodies here to share. Aesop and Aoiro were gifted.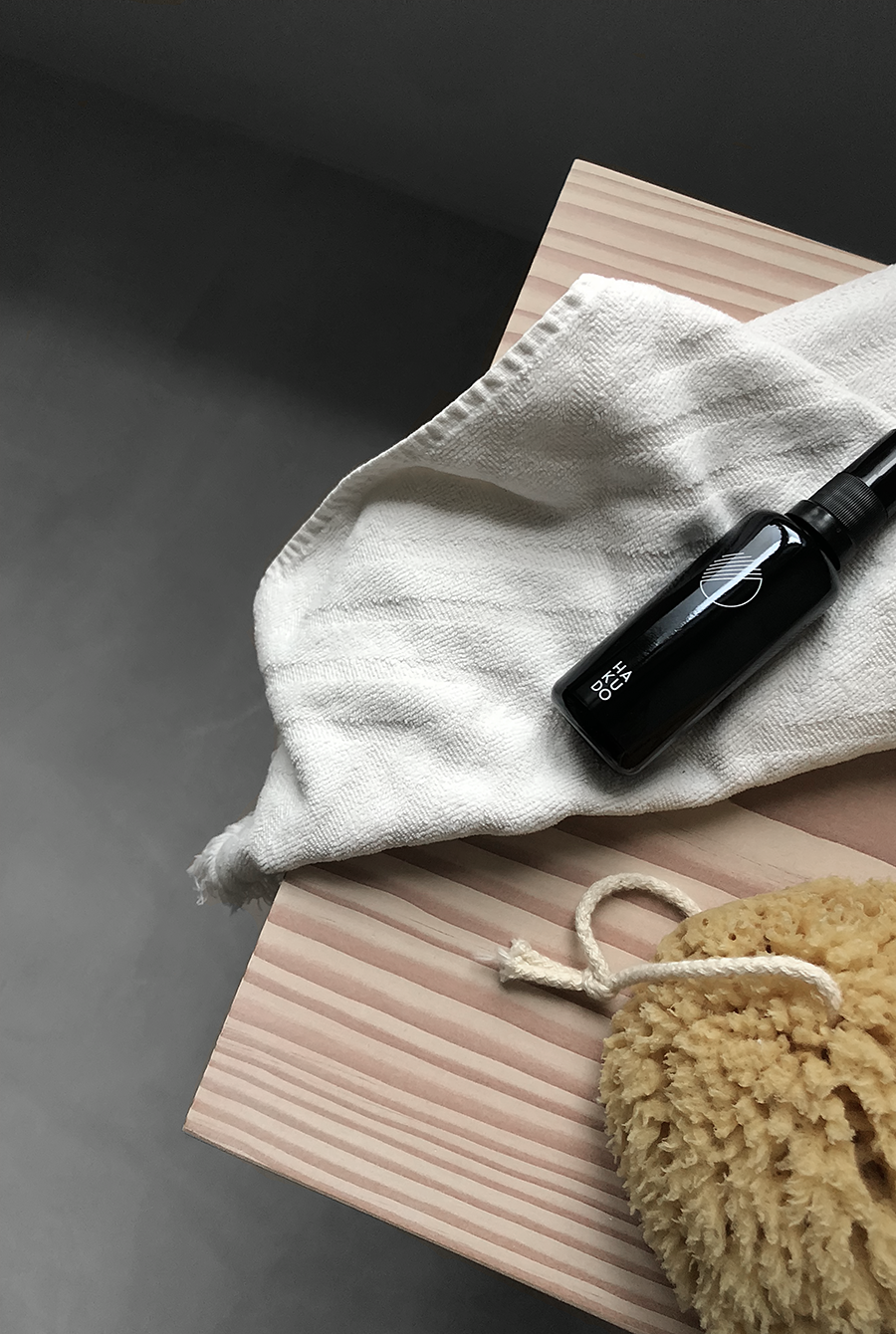 From Aoiro, botanical airmist or room perfume – the description says; The fine mists of Hakudos eleven botanical essences immediately blend with your surroundings. They transfer the quality of the air and create a rejuvenating and purifying atmosphere. The scents invites you to take a deep breath, to prepare yourself for the day, and to feel a sense of tranquility in the evening. Contains Hiba Wood, Oak Moss, Vetiver, Amirs, Copaiba, Elemi, Yuzu, Green Oregano, Palmarosa, Ajowan and Cypress. The scent of Hakudo is inspired by the invisible layers of the mountain ground. My review – my bathroom (and office today) smells heavenly clean and luxurious. Not like perfume, just refreshed of scents that are rare and interesting.
Aoiro is an atelier of olfactory design in Berlin and Tokyo founded by Japanese – Austrian duo Shizuko Yoshikuni and Manuel Kuschnig. In Oslo you'll find Aoiro at Houz and Kollekted by.
Le Labo Hinoki body cream is by far the best I've tried. I know I have mentioned it before, but its worth repeating – especially now that our skin need some extra moist and care during the colder months. Description says; A thick, buttery body cream for extra hydration and extreme weather conditions. This plant-based formula is made with avocado (to repair), shea butter (to nourish), coconut oil (to hydrate), and is also paraben-free, phthalate-free and artificial colorant-free. The Hinoki scent is inspired by the Buddhist temples of Mount Koya in Japan which all carry the mystical, profusely warm and mesmerizing scent of the hinoki trees from the surrounding forest. My review; I keep coming back to this one. The buttery cream feels rich and not oily like other thick creams tend to do. Smells super nice and the skin feels so soft.  I've passed the good tip on and gifted some of my friends with it – and they all love it too.
Aesop Purifying Facial Exfoliant Paste, new in this week. Description says; A mild and refined cleansing exfoliant paste to remove impurities and refresh the skin. Of Fine quartz and Rosemary Leaf. My review; Skin feels super soft after usage. The paste is not too grainy so that its easy to apply and massage the skin with it. Only minus with this one, it smells way to strong for my taste. But then again, the smell goes away when you clean it off. Another tip is the Aesop Tea Trea Leaf Facial Exfoliant – its a blend of ground botanicals that you blend a tablespoon of into your preferred cleanser to exfoliate the facial skin. I've had mine forever.
Off to the weekend all pampered!
Elisabeth