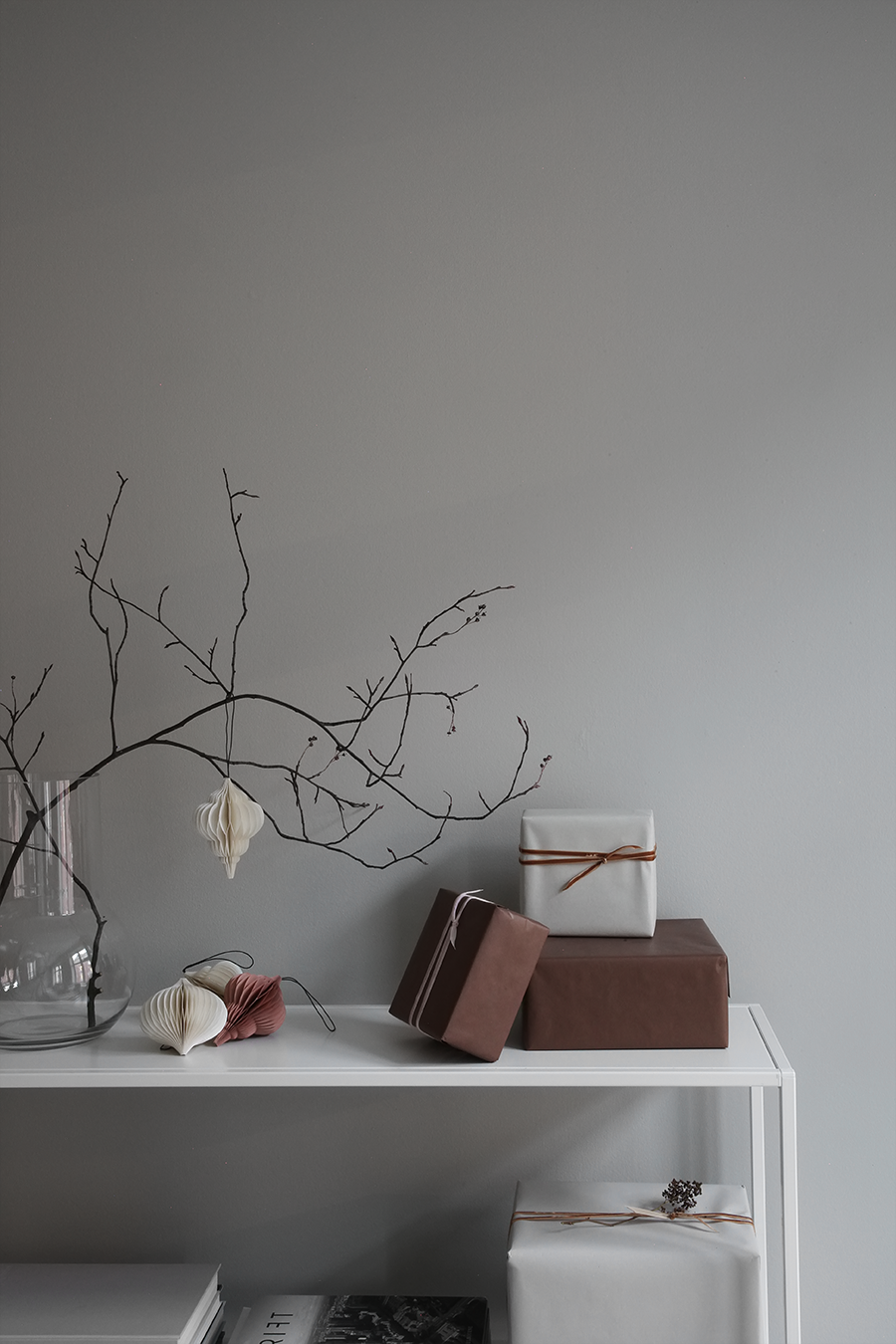 WRAPPING AND DECORATIONS IN SOFT PASTELS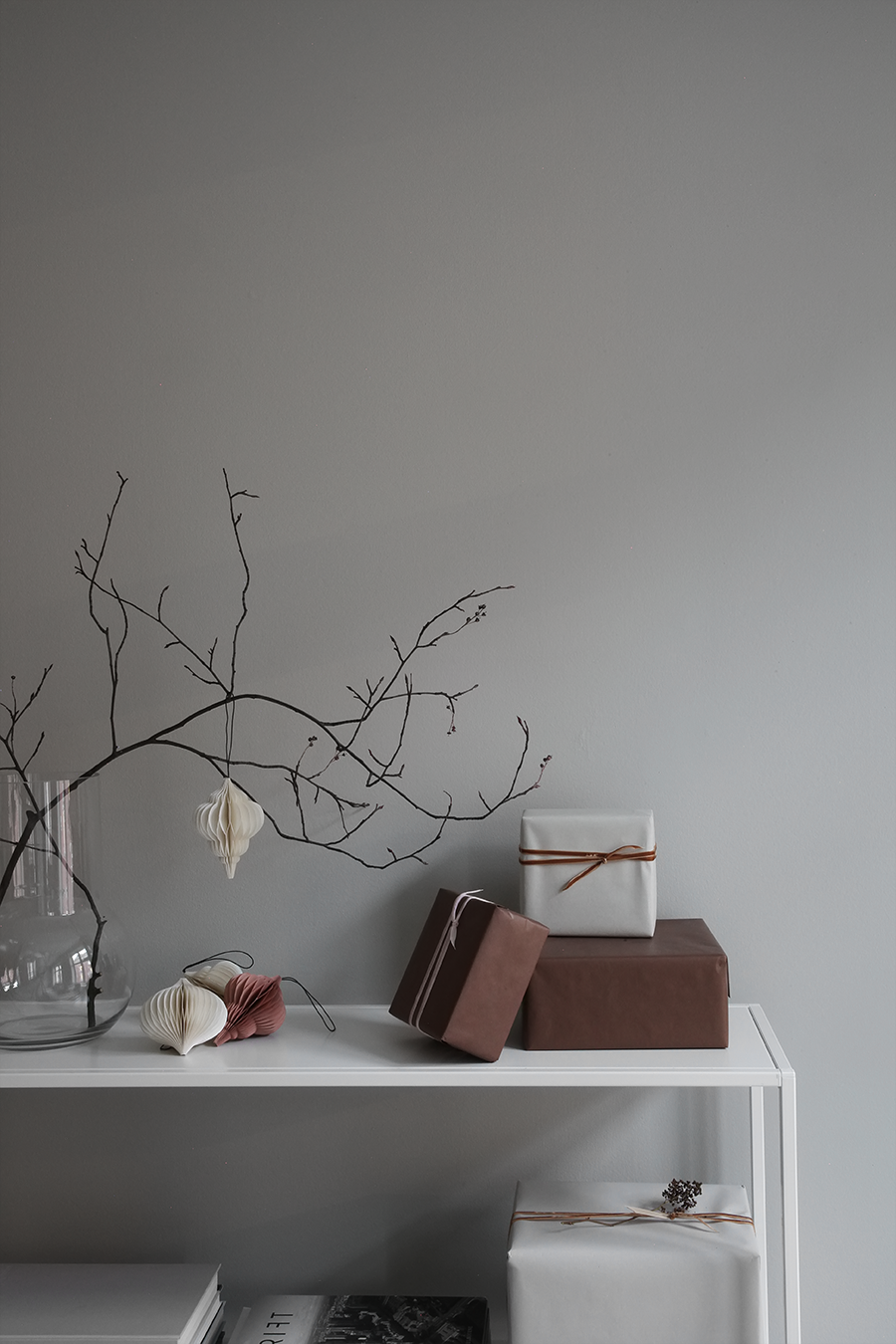 In paid collaboration with Ellos
If you've been reading my blog for a while I think you already know I so much enjoy wrapping gifts. I keep it quite simple but try finding some nice paper and ribbons for it. To show you some of what Ellos has in their Christmas collection this year I picked a beautiful brown paper – and to go with it velvet ribbons in light pink and cinnamon. There are velvet ribbons in different colors and also the paper comes in a variety of colors. I tied the ribbon with a simple knot and with a twig underneath it makes a beautiful present to gift someone you love.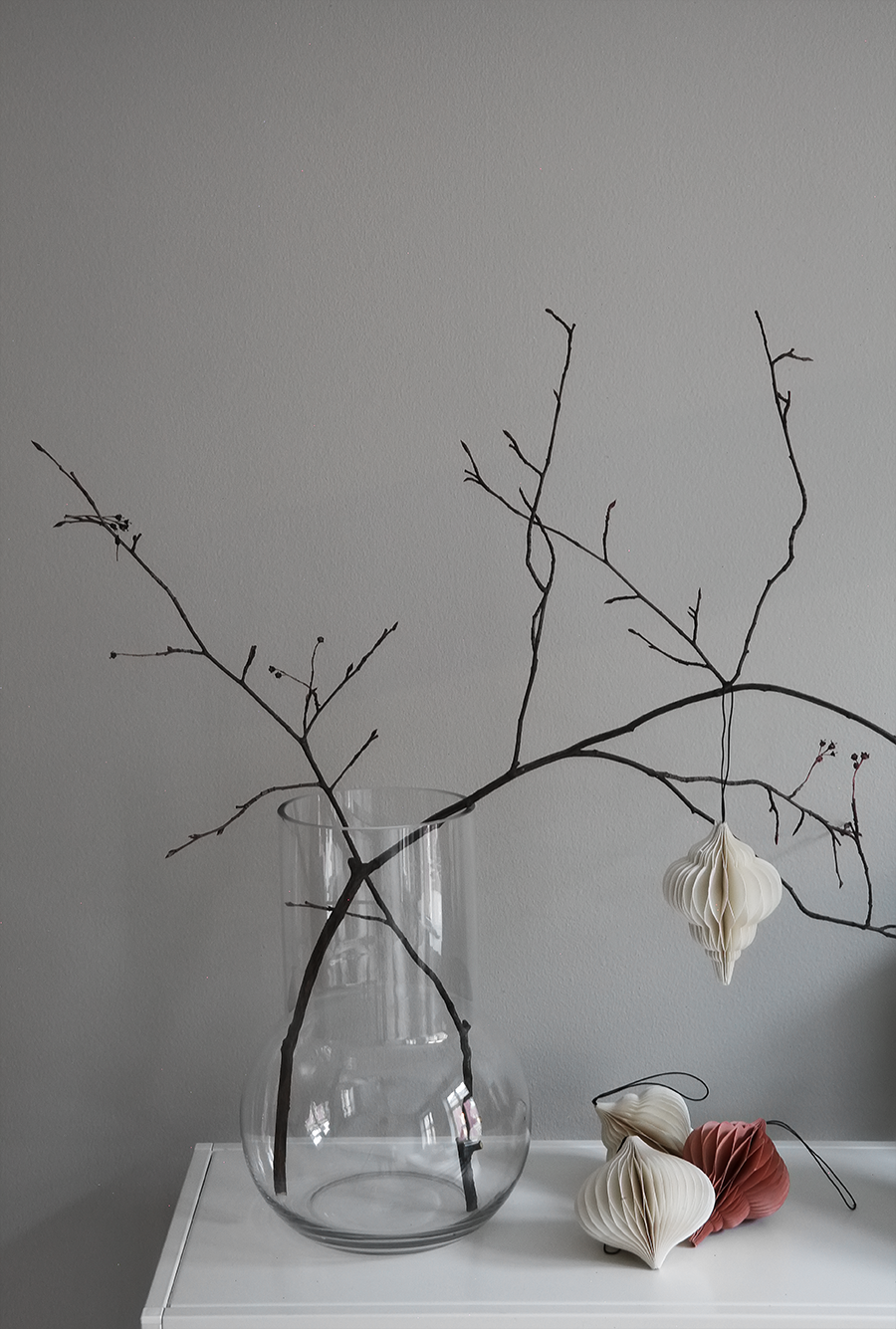 Ellos also has some cute paper decorations, I especially like the pink and off-white ones. Hung on a branch from my backyard they make a small Christmas still in the living room together with the gifts I've wrapped. Not quite done yet, but who is in the beginning of December? The vase is also from Ellos and a bargain from their collection. To easily find all the products I've used here I am listing everything below;

Brown wrapping paper
Pink velvet ribbon
Cinnamon velvet ribbon
White paper decorations
Pink paper decorations
The vase is unfortunately out of stock but available in a smaller version here. 
Elisabeth