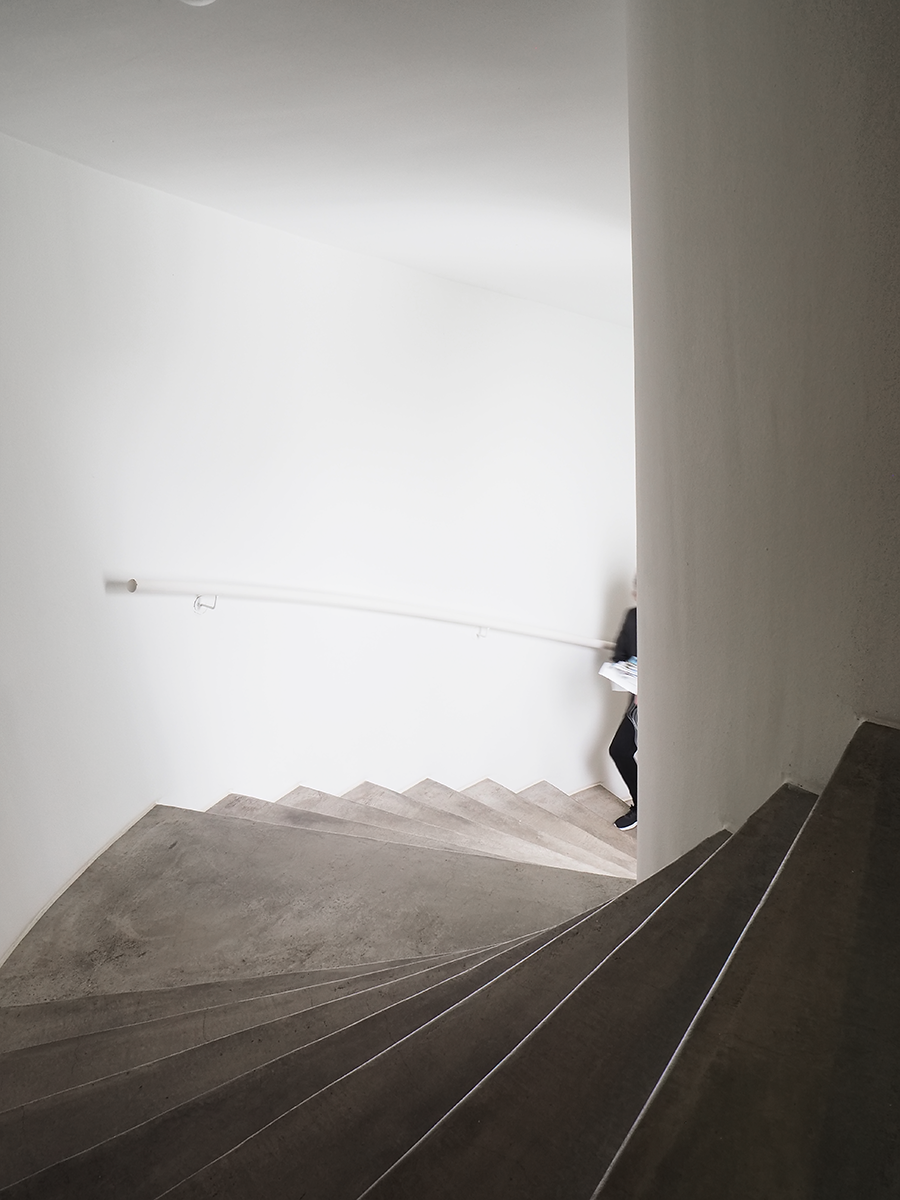 VITRA CAMPUS
Press tour hosted by Vitra
On a roadtrip through Europe this summer or planning on doing so? The Vitra Campus in Weil am Rhein should be plotted into your route. I visited in June and being a long time fan of Vitra it was somehow like arriving in design- and architecture heaven.
The architecture park at the Campus in Weil am Rhein is as characteristic of Vitra as the home and office furniture that it produces. In 1981, after a major fire destroyed most of the factory buildings built in the 1950s, this site was developed into a heterogeneous ensemble of contemporary architecture. The legendary architect Philip Johnson once wrote: "Not since the Weissenhofsiedlung in Stuttgart in 1927 has there been a gathering in a single place of a group of buildings designed by the most distinguished architects in the Western world." In developing the Campus, the architects involved sought to create buildings that harmonised both with the surrounding residential areas and with the natural landscape of the border triangle (Switzerland, Germany and France). And, indeed, what came about was a collection of purpose-built constructions, the incredible density and quality of which have made the Vitra Campus an attraction for fans of architecture from all over the world. Famous architects like Zaha Hadid, Frank Gehry, Tadao Ando, Jean Prouvé and Herzog & de Meuron and more has been part of creating the unique Campus with their iconic buildings and I´ll share some of what I captured during a day at the Campus here.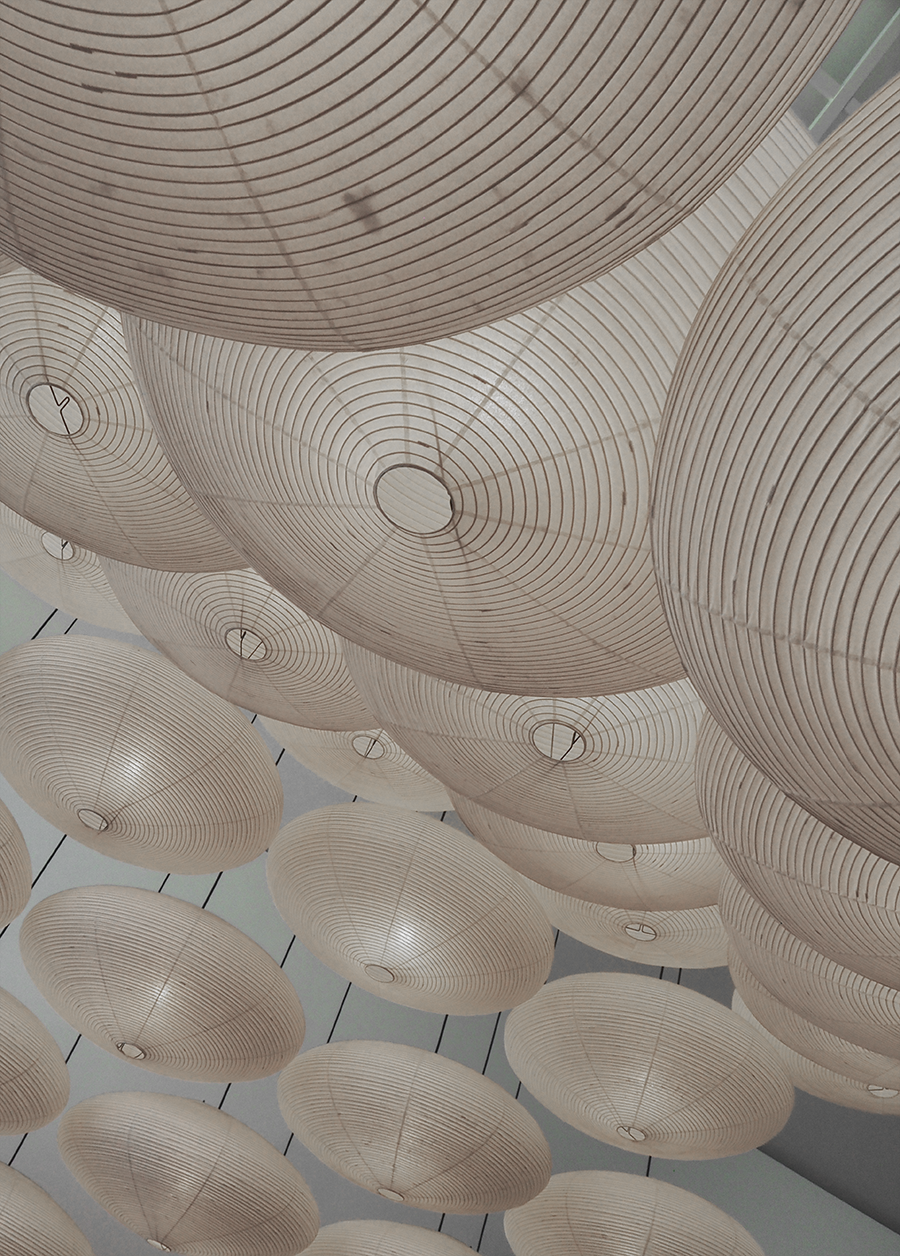 It all began in 1953; Willi Fehlbaum, the founder of Vitra, discovered chairs designed by Charles and Ray Eames on a trip to the USA and decided to become a furniture manufacturer. He met the designer couple in person a short time later and developed a lasting friendship that has shaped the company ever since. Vitra maintains a close relationship with its designers – whom they refer to as authors – and the result of these collaborations is always an original.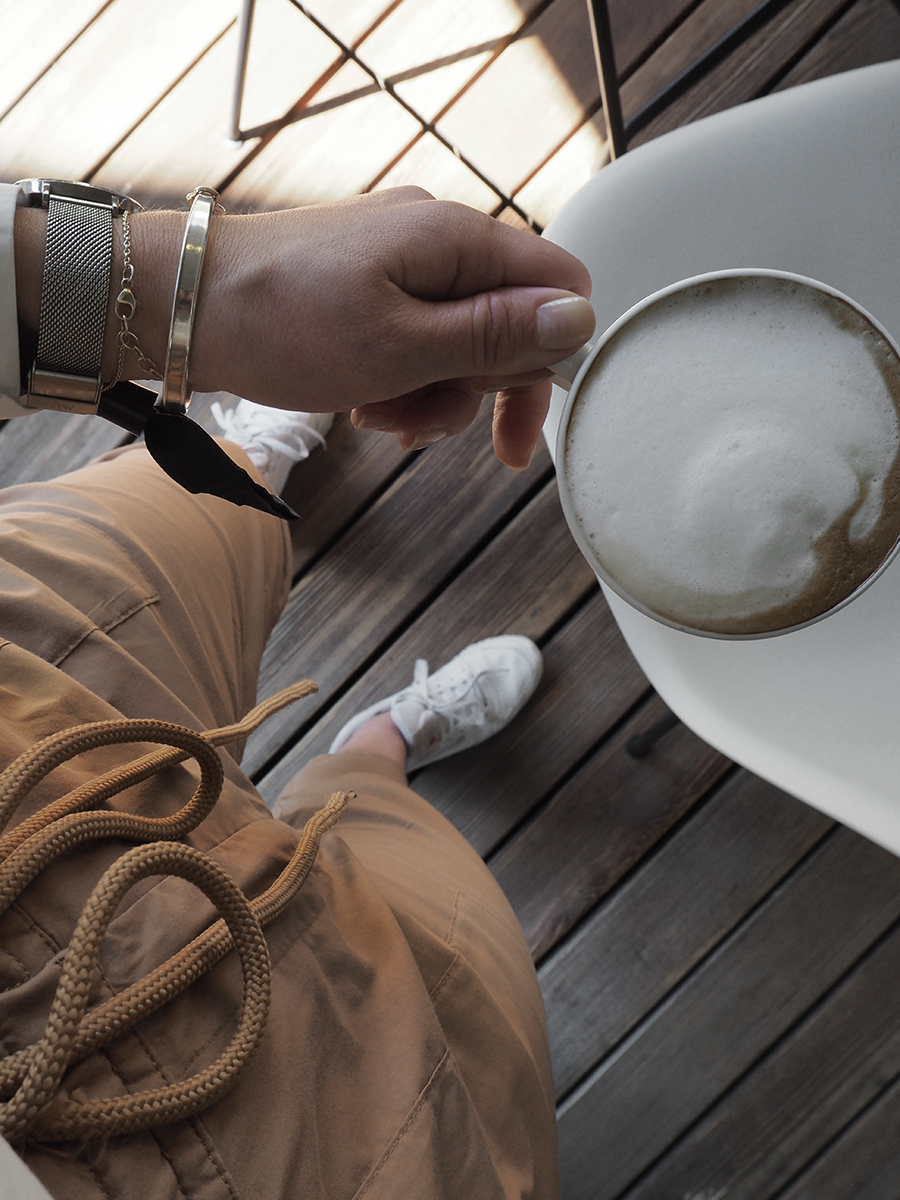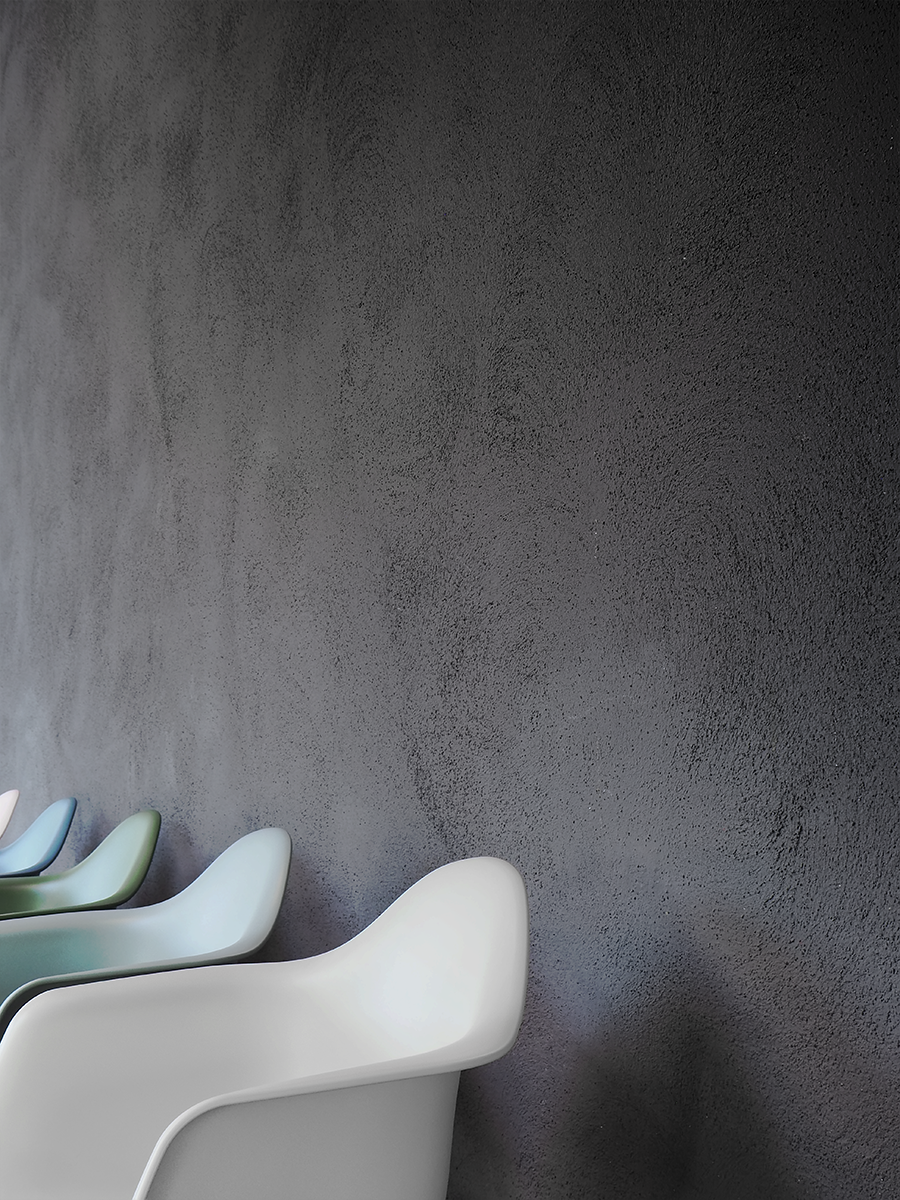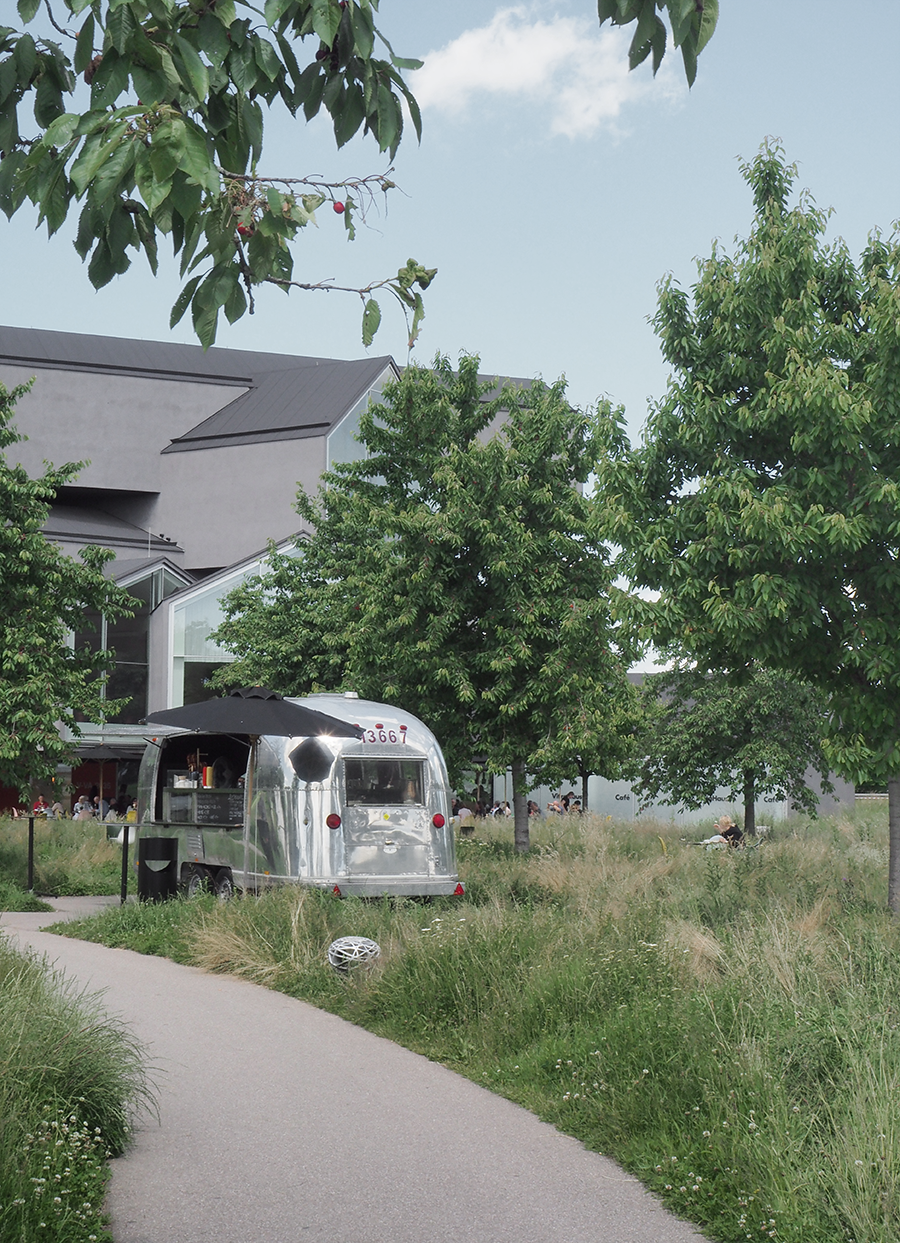 In between the impressive architecture there´s assumably wild growing grass, well maintained and so very beautiful! Cherry trees, lots of places to have a rest and a small kiosk. The original Airstream trailer, a 20' 1968 Globetrotter, was discovered by a trucker scout in Nevada and shipped to Hamburg, Germany. It has been owned by Vitra since its restoration in 2011 and has become a part of the Vitra Campus. During the summer months, it is used as a take-away restaurant.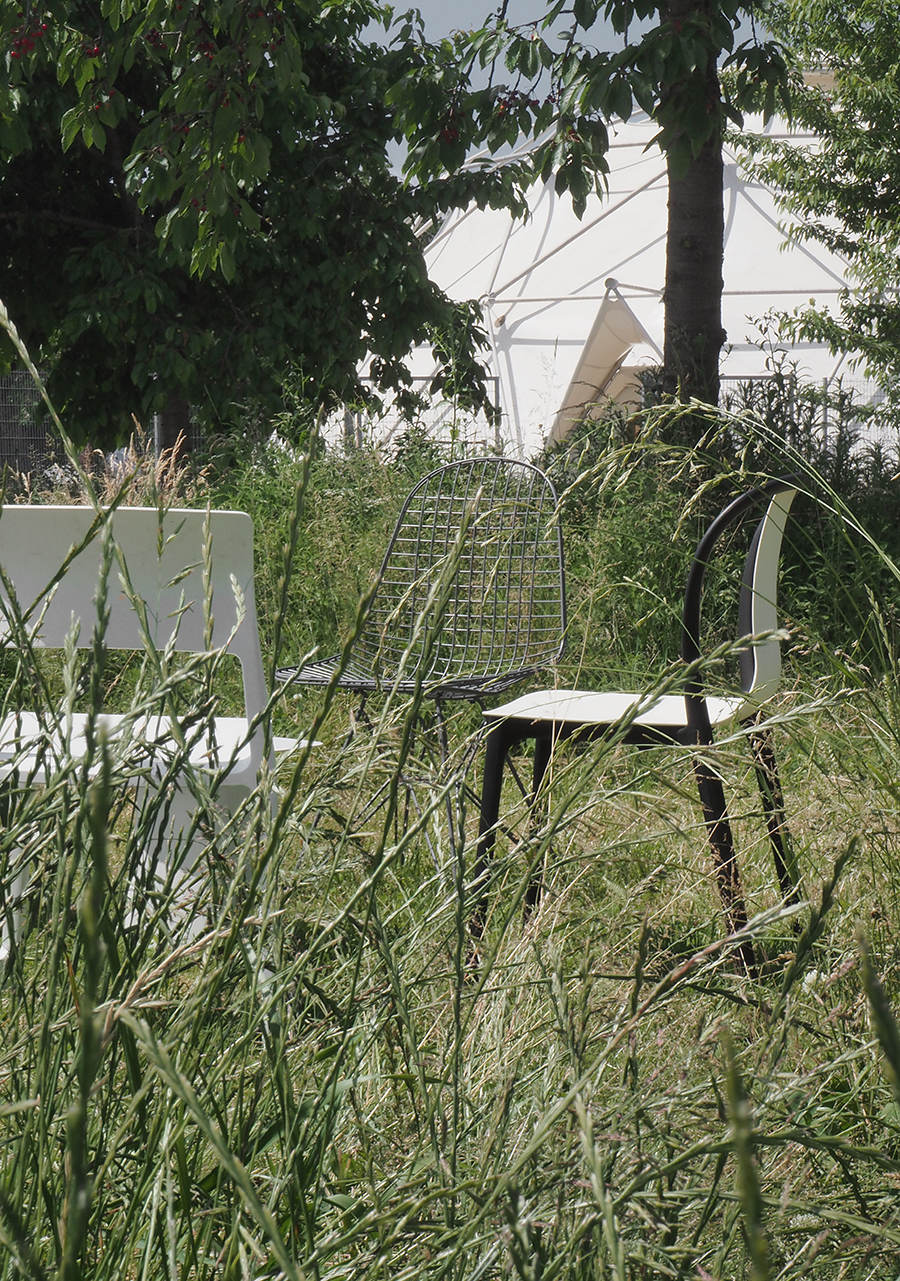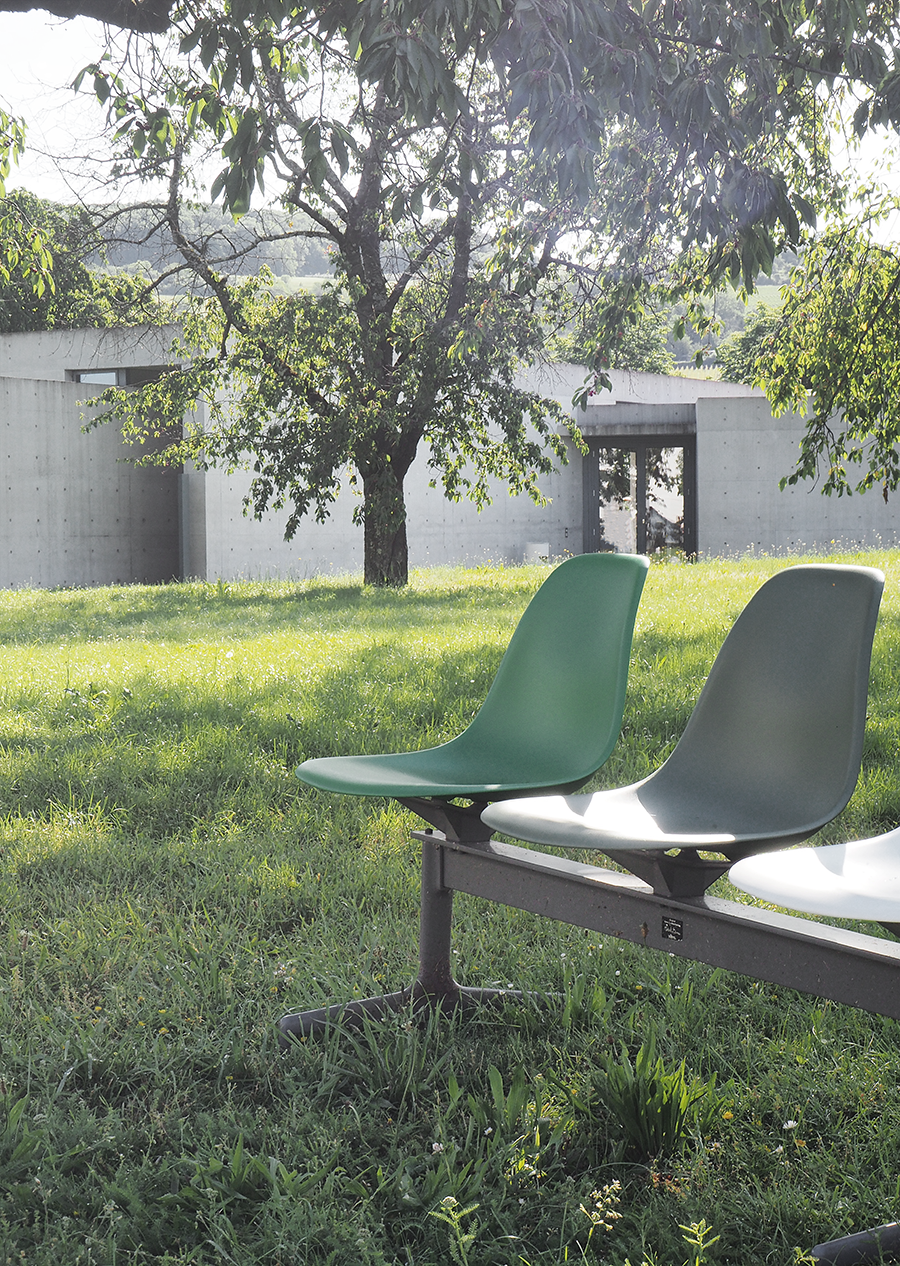 Wandering from one iconic building to another at the Campus the Conference Pavilion by Tadao Ando from 1993 might seem anonymous. Surrounded by cherry trees the calm and restrained building is characterized by a highly ordered spatial articulation with a large part of its volume concealed below grade. It was Tadao Andos first building outside Japan and is so very impressive when taking a closer look. A striking feature is the footpath leading to the pavilion which has a significant association with meditation paths in the gardens of Japanese monasteries. Because cherry trees are of great traditional importance in Japan, Ando sought to preserve as many as possible. Only three cherry trees had to be felled in order to make room for the building.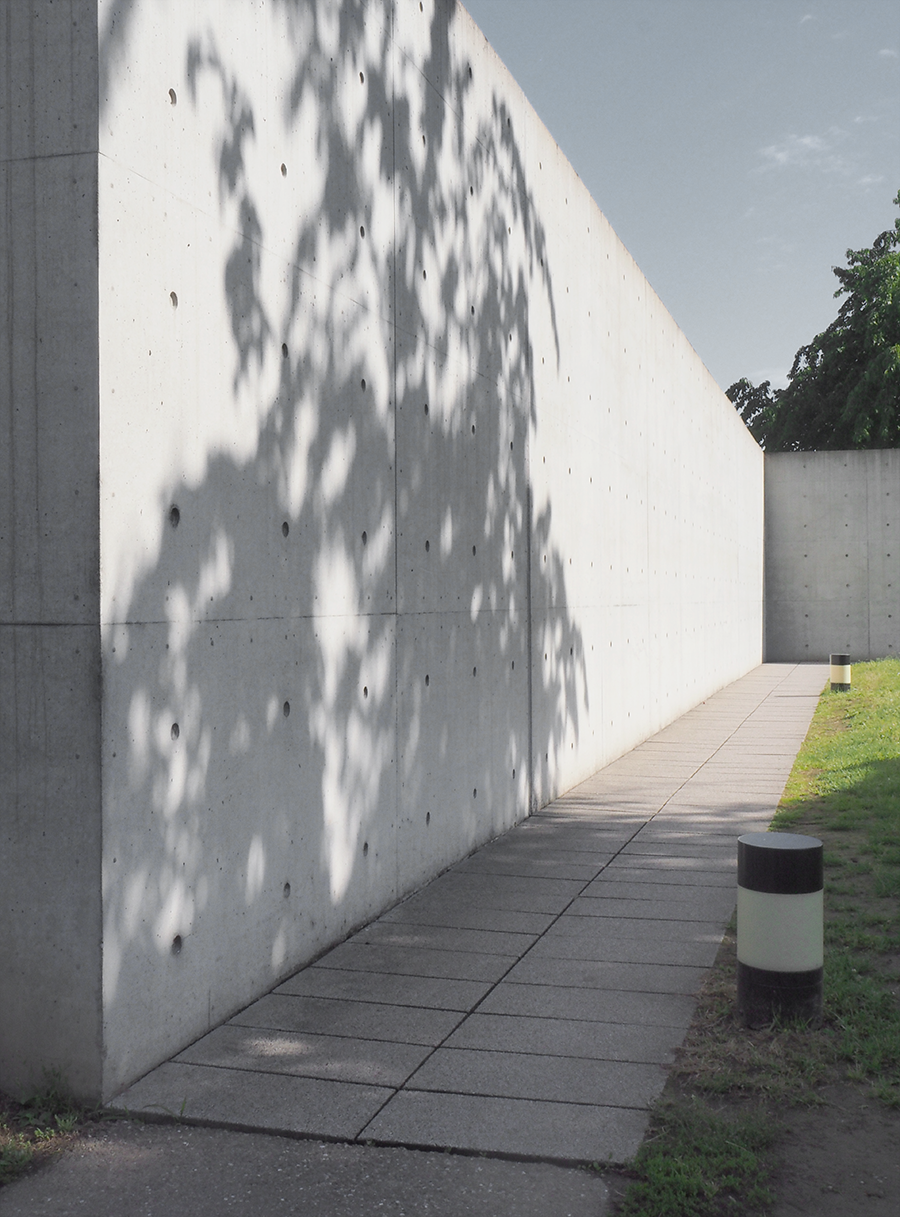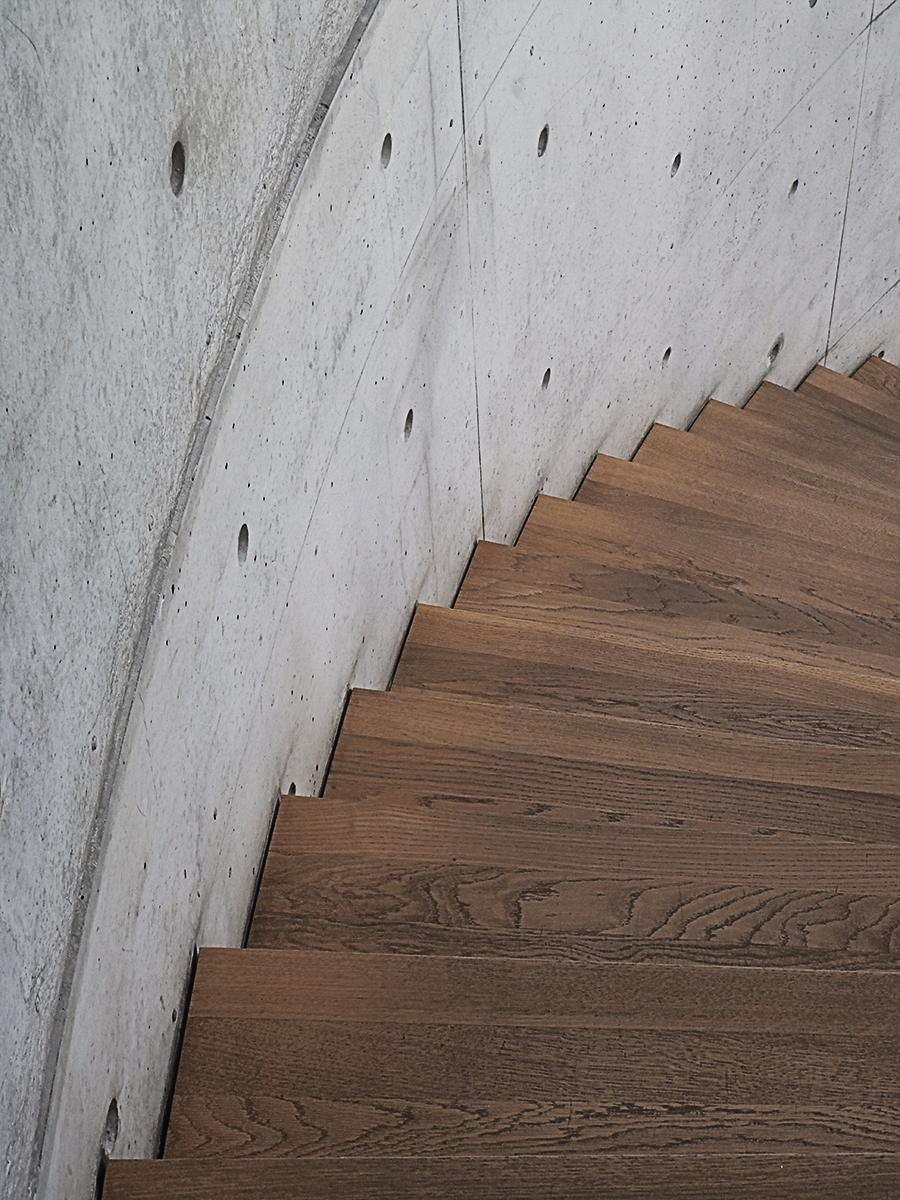 Over the years, Vitra accumulated a growing collection of chairs and other furniture. With the aim of making the collection accessible to the public, a shed-like structure was initially envisioned for storage and exhibition purposes. Yet during the planning of Frank Gehry's first building in Europe, the original function was expanded. A museum was established as an independent foundation dedicated to the research and popularisation of design and architecture: the Vitra Design Museum.

Despite its modest scale, the Vitra Design Museum building emerged as a programmatic work of deconstructivism, a collage of towers, ramps and cubes. Its expressive forms are not arbitrary, but are determined by their function and the lighting. The exhibition area totalling some 700 square metres extends over two floors, with daylight entering the roof area through large windows.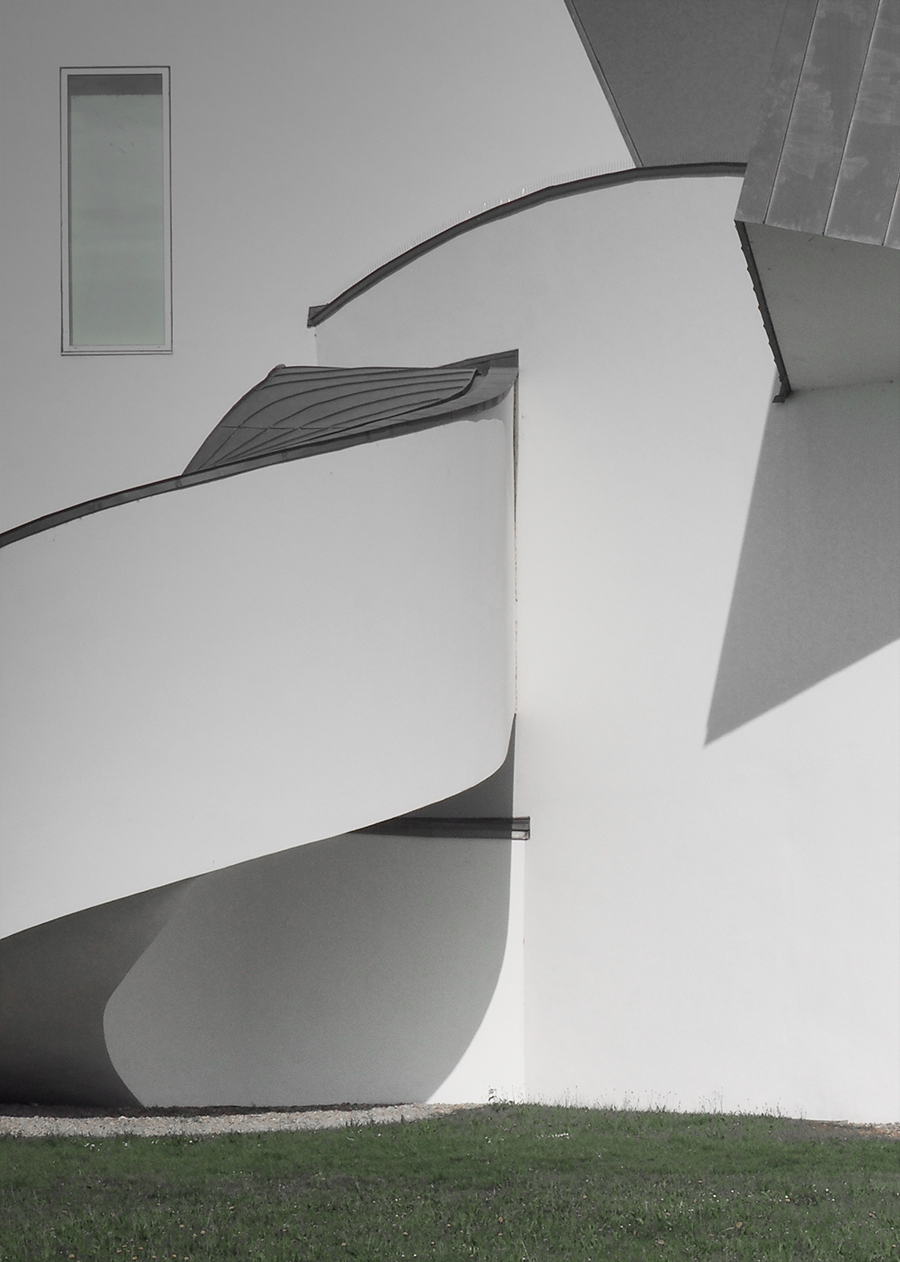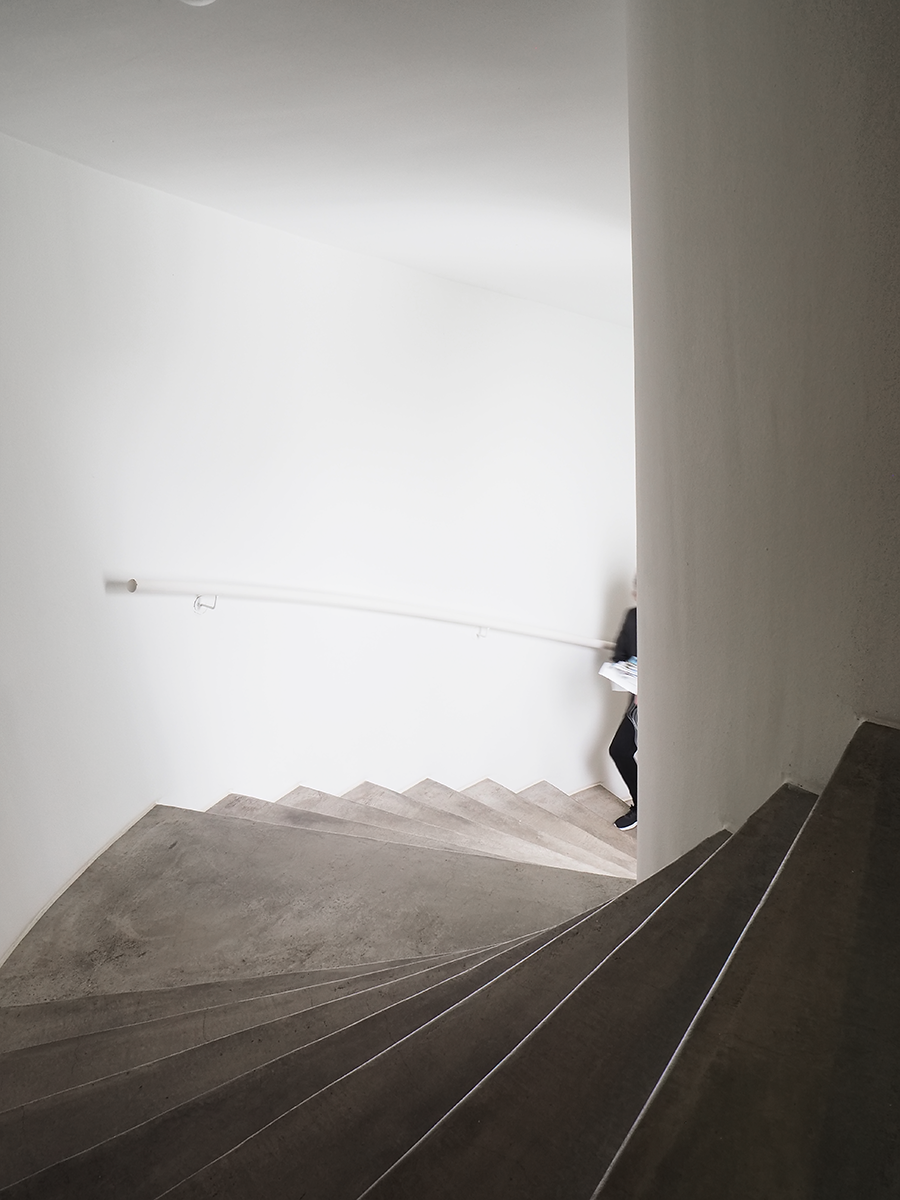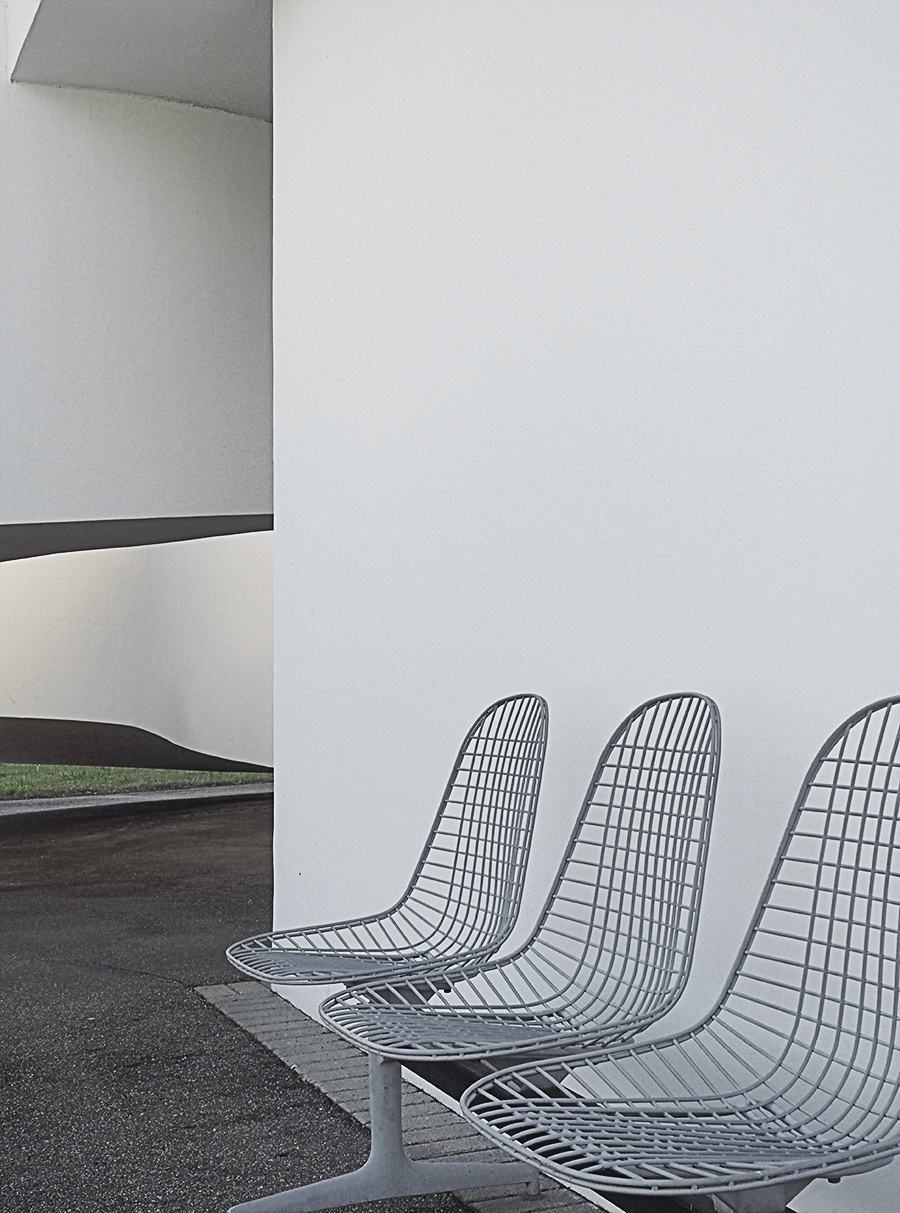 After the major fire in 1981, Vitra decided it would be a good idea to have a fire brigade. Zaha Hadid was commissioned with designing a building for it. Knowing that its company fire brigade could only combat a fire in its initial stages and could not replace the public fire services, Vitra decided to disband its fire brigade a few years later. Since that time, the rooms have been used for events and exhibitions held by the Vitra Design Museum. Today, the Weil fire services are responsible for the Vitra Campus. Together with the Basel fire services, they assume the role of protecting the Vitra Campus.
The Fire Station is the very first building complex designed by Zaha Hadid. It consists of spaces for fire engines, showers and changing rooms for the firemen as well as a conference room and a kitchenette. The sculpture-like building was cast in concrete on site. Positioned alongside the angular features of the neighbouring production facilities, it has the effect of a frozen explosion. Its lack of colour and right angles provides visitors with an unusual spatial experience.