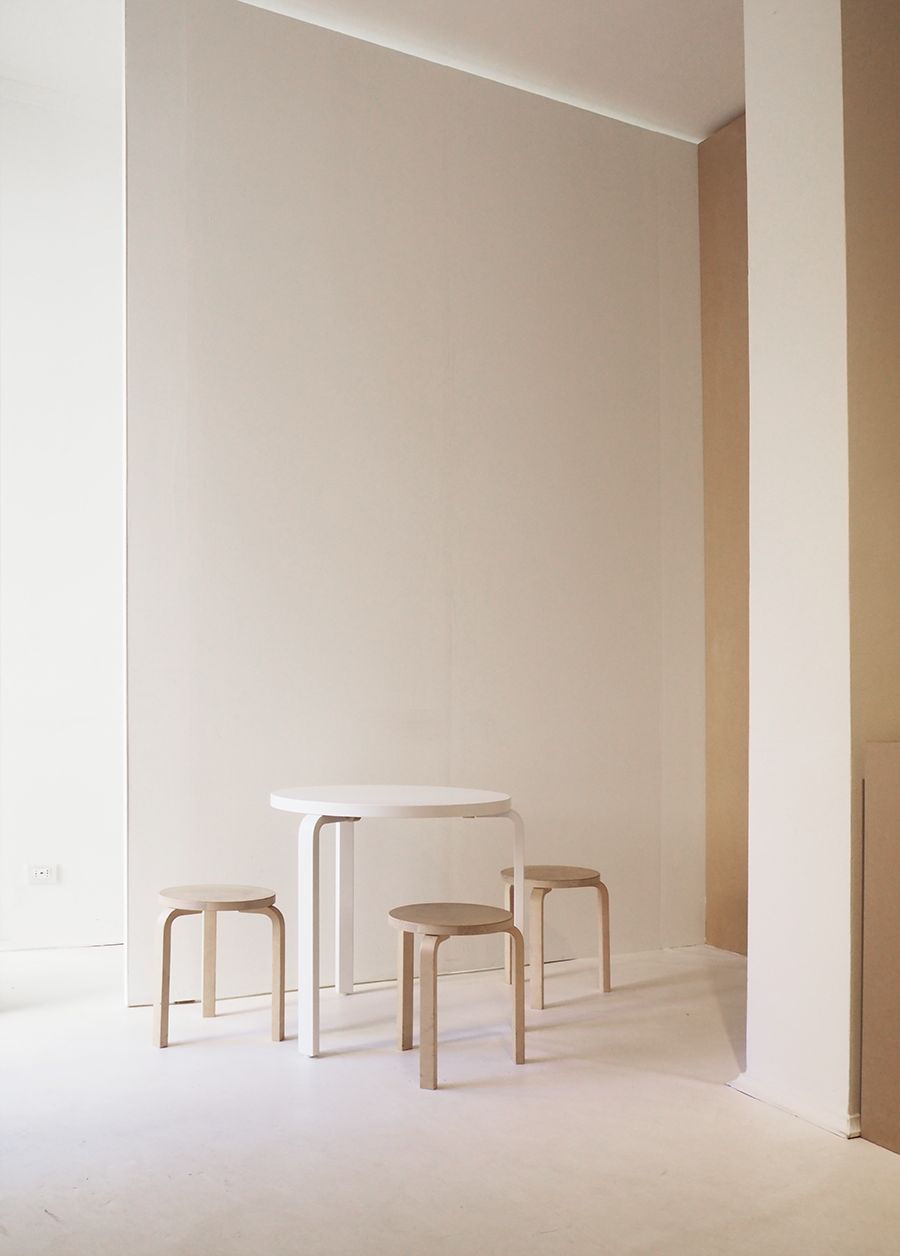 MILAN // A PHOTO JOURNAL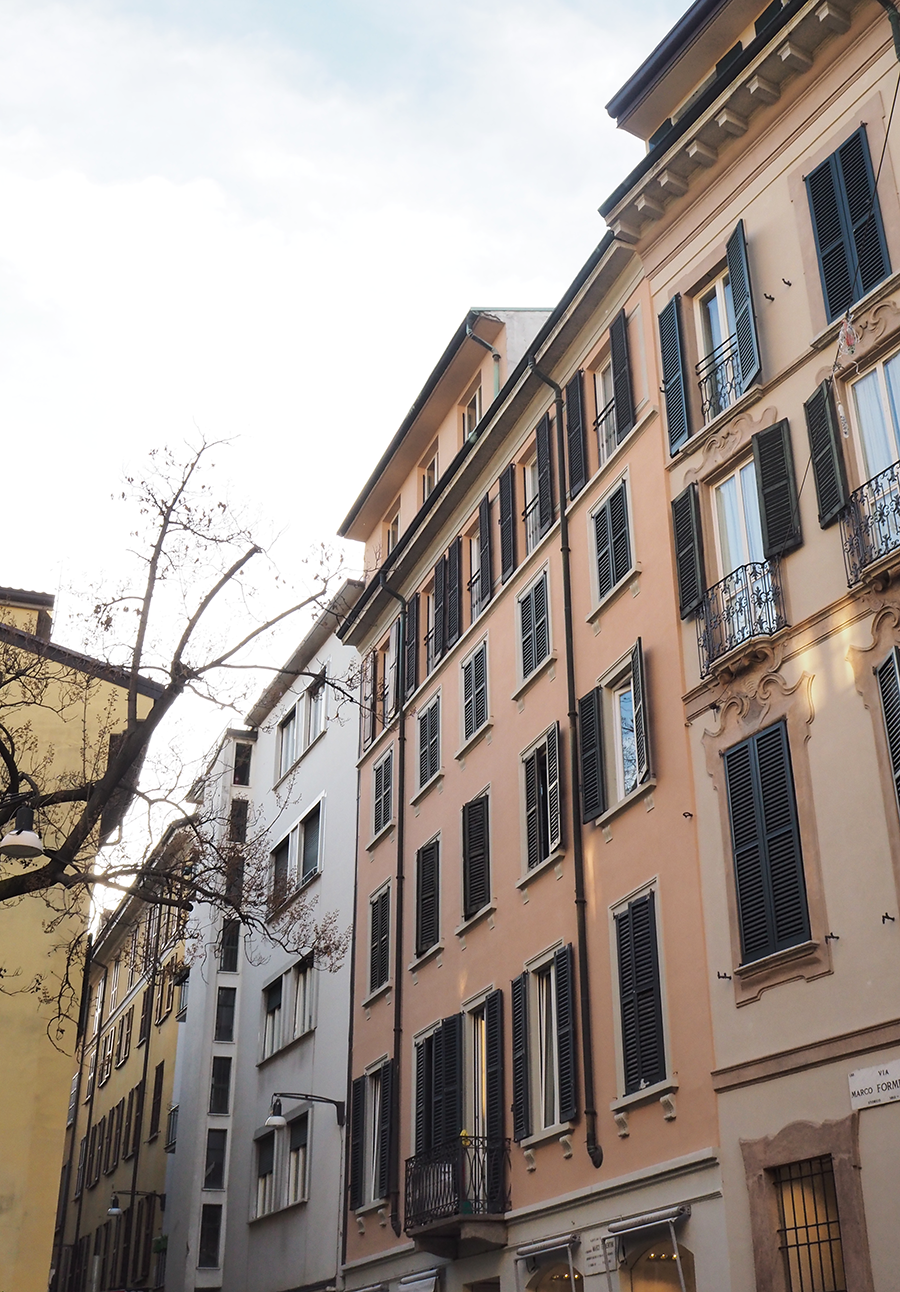 In between a couple of photo assignments during my 48 hours in Milan this week I went out and about to capture the atmosphere, having coffees in the sun and enjoying being in this vibrant city. No need to expect I was going to see it all in such a short time, Milan Design Week and Salone del Mobile is huge. Even if you spend the whole week there you would need to prioritize what to see and not. ..and theres so much beauty in narrow cobblestone streets, old buildings and sunlight filtered through uneven windows to not take time to see it slowly rushing from one showroom to another.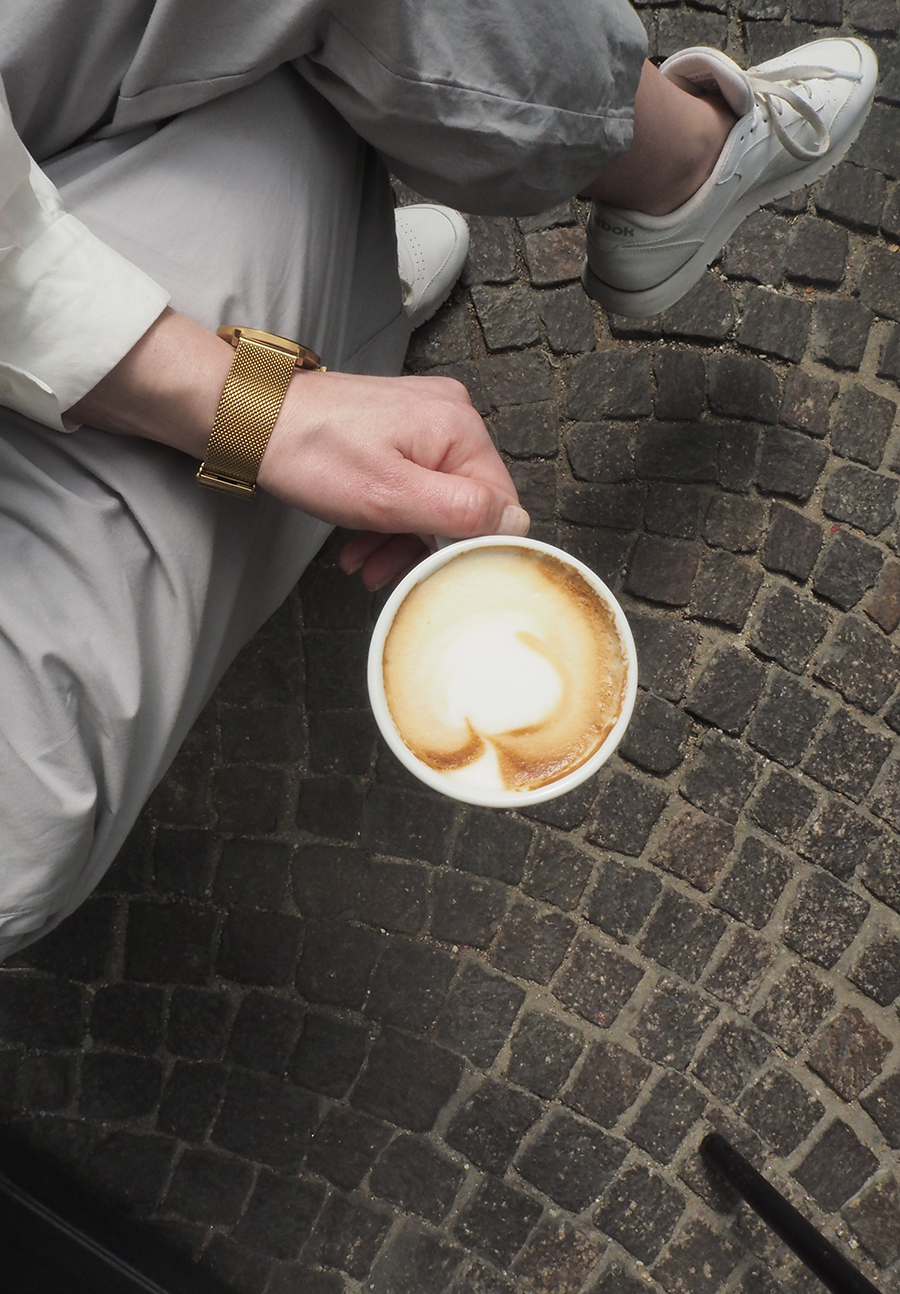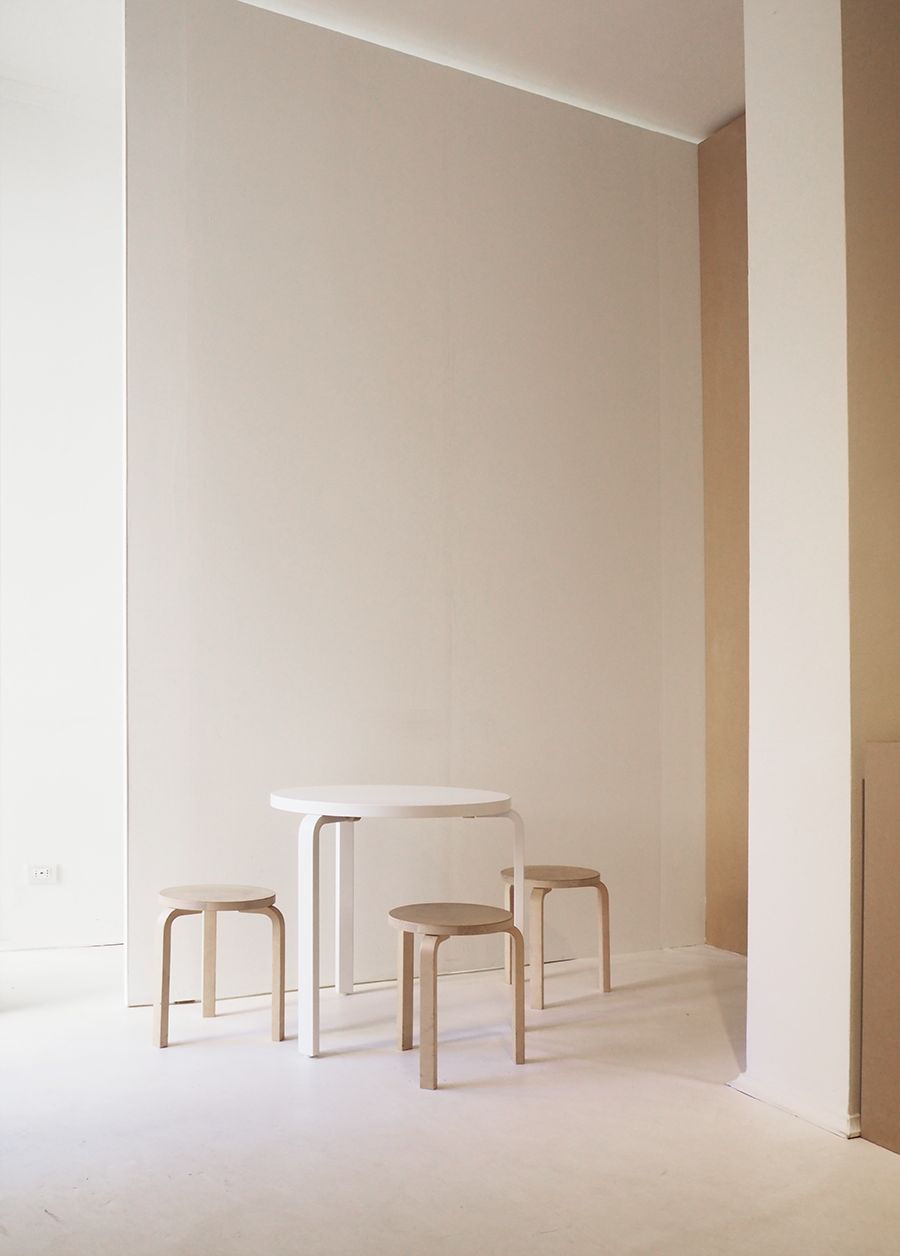 Artek showroom was tranquil and simple. Quite the opposite from so many others who seems to be fighting for the attention. Love seeing furniture and materials in focus in a minimalistic way like this.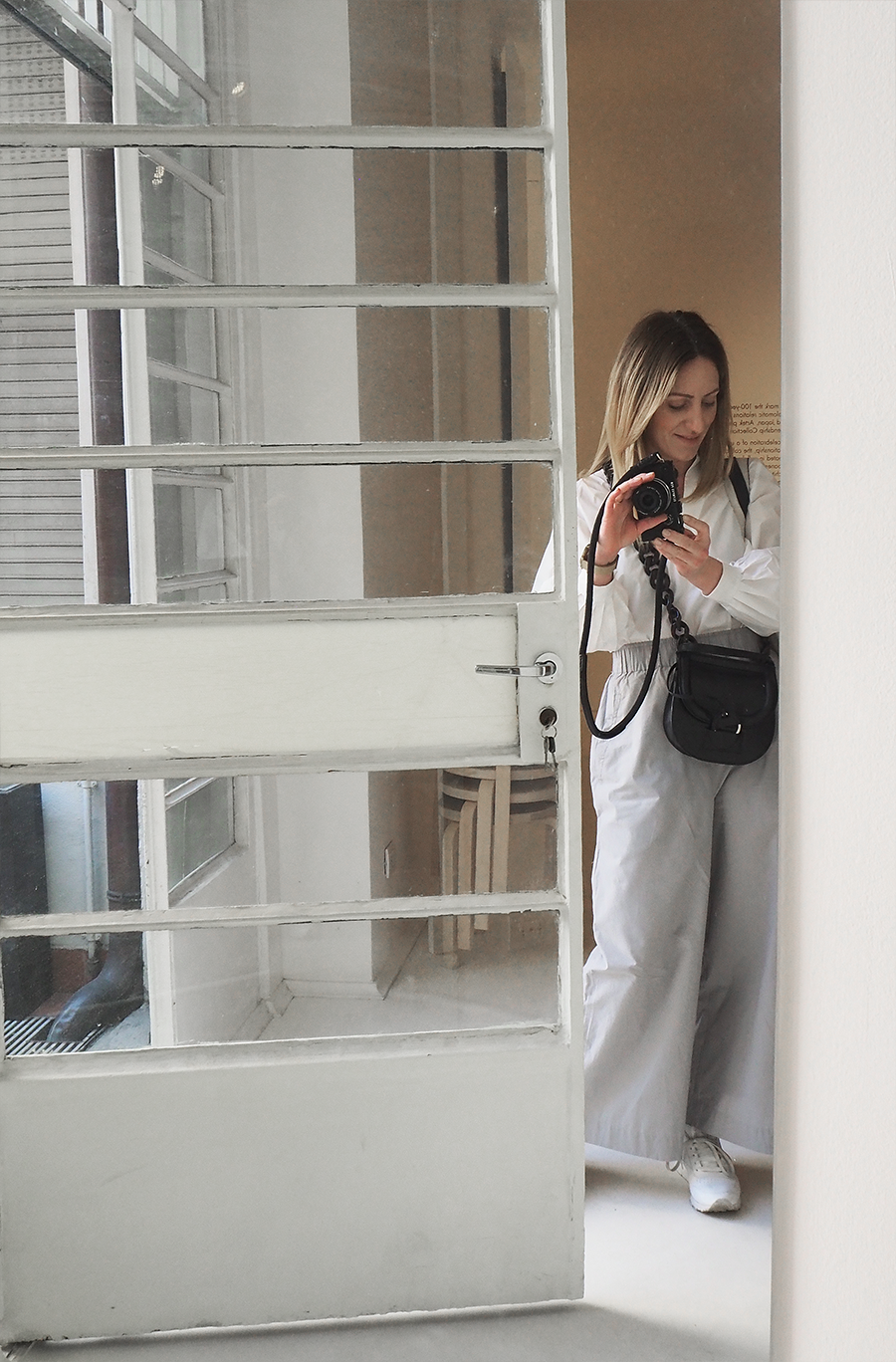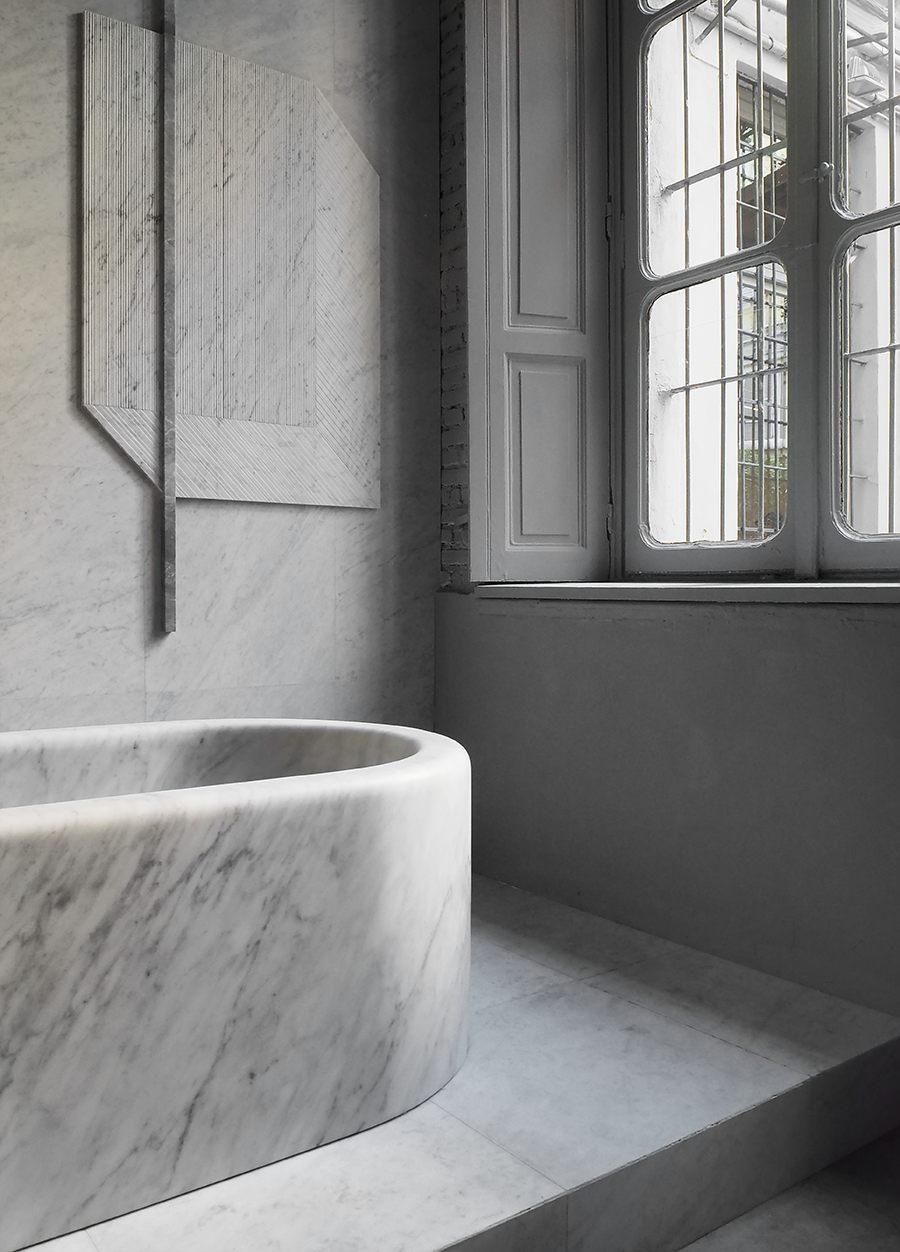 The Salvatori showroom was a dream made of marble. The exhibition was called "Hidden rooms", made up of a series of inspiring design spaces. The bathtub above is carved from a single block of Carrara marble and I can only imagine the feeling of stepping into it filled with hot water.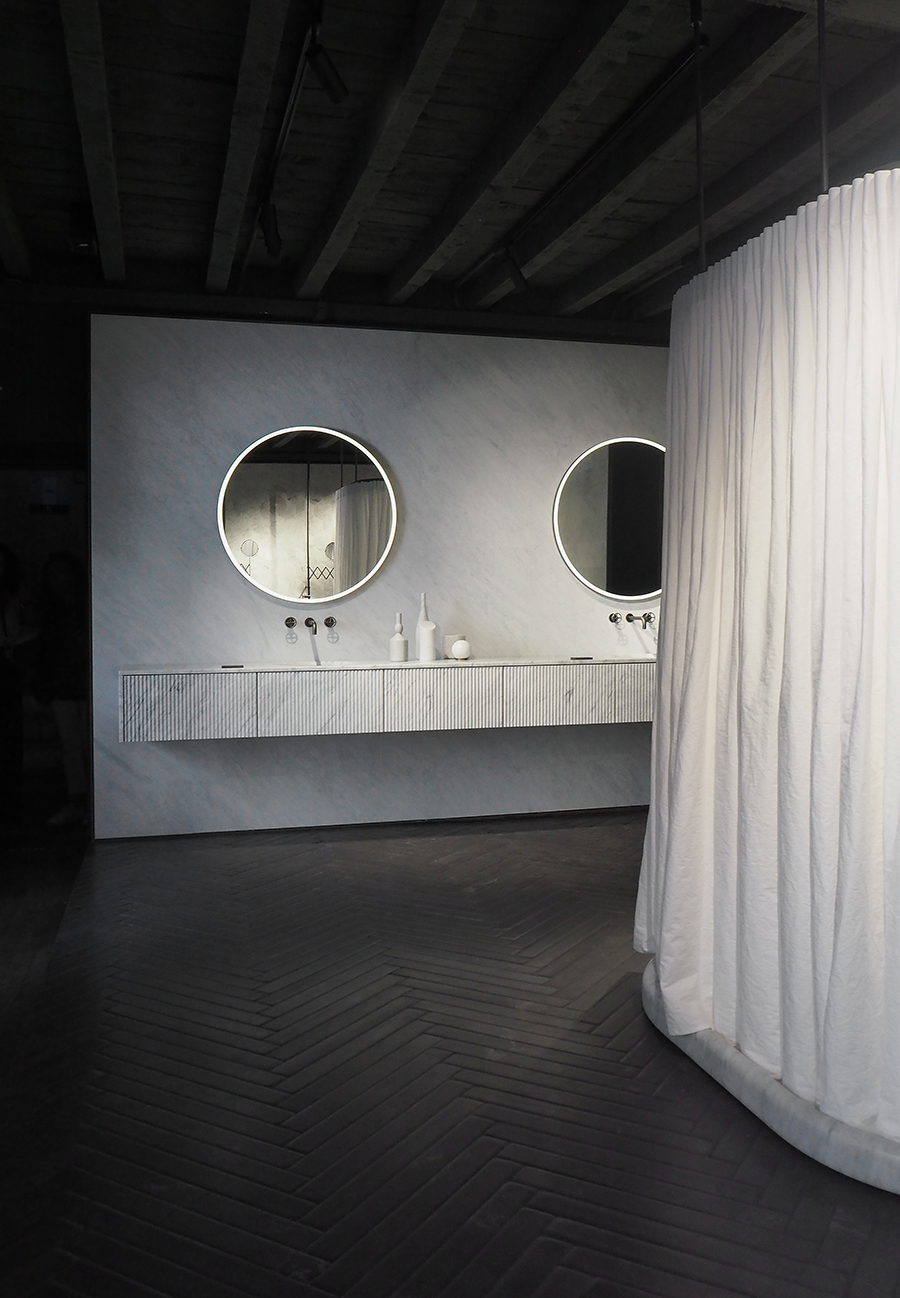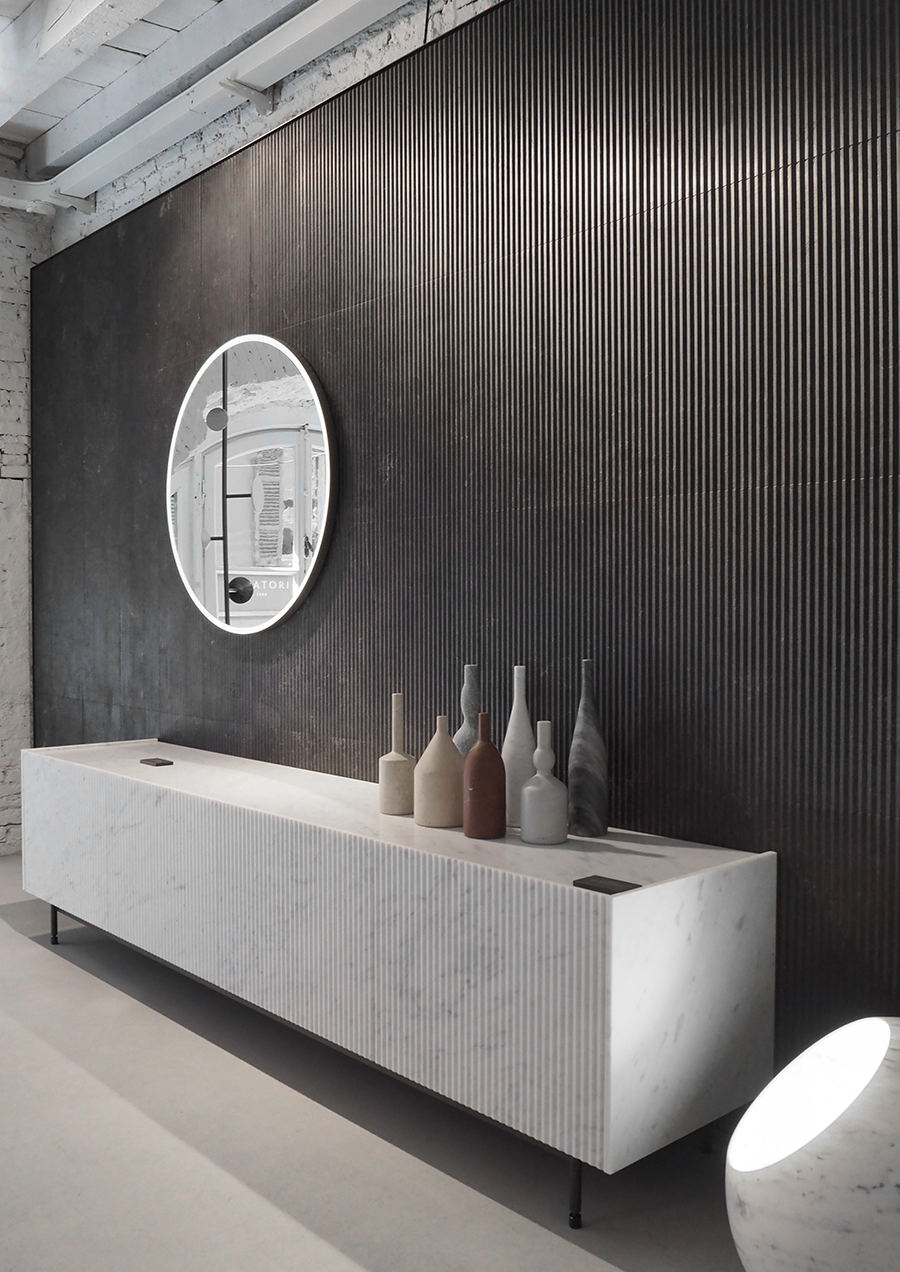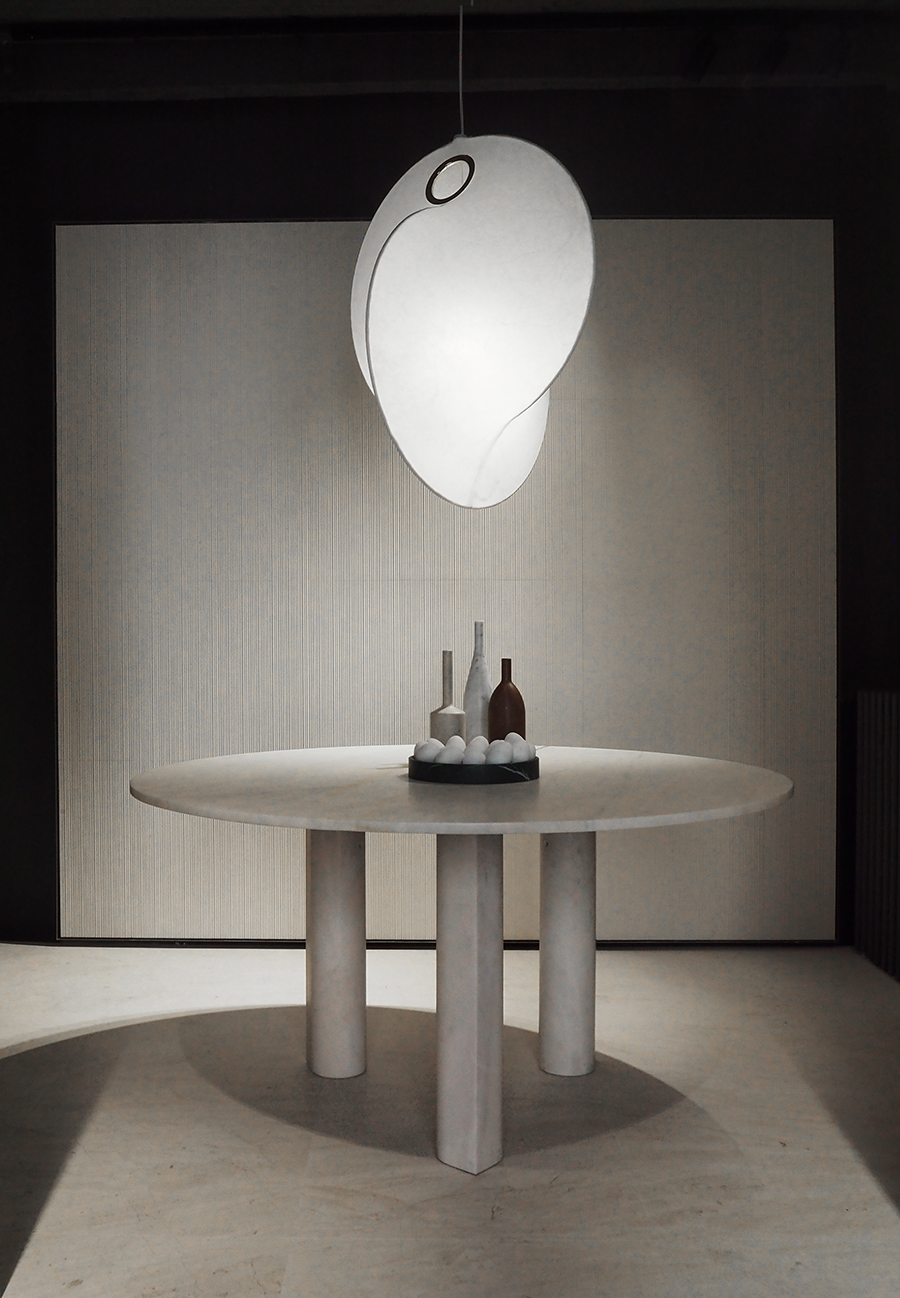 Dining table from Salvatori by Michael Anastassiades.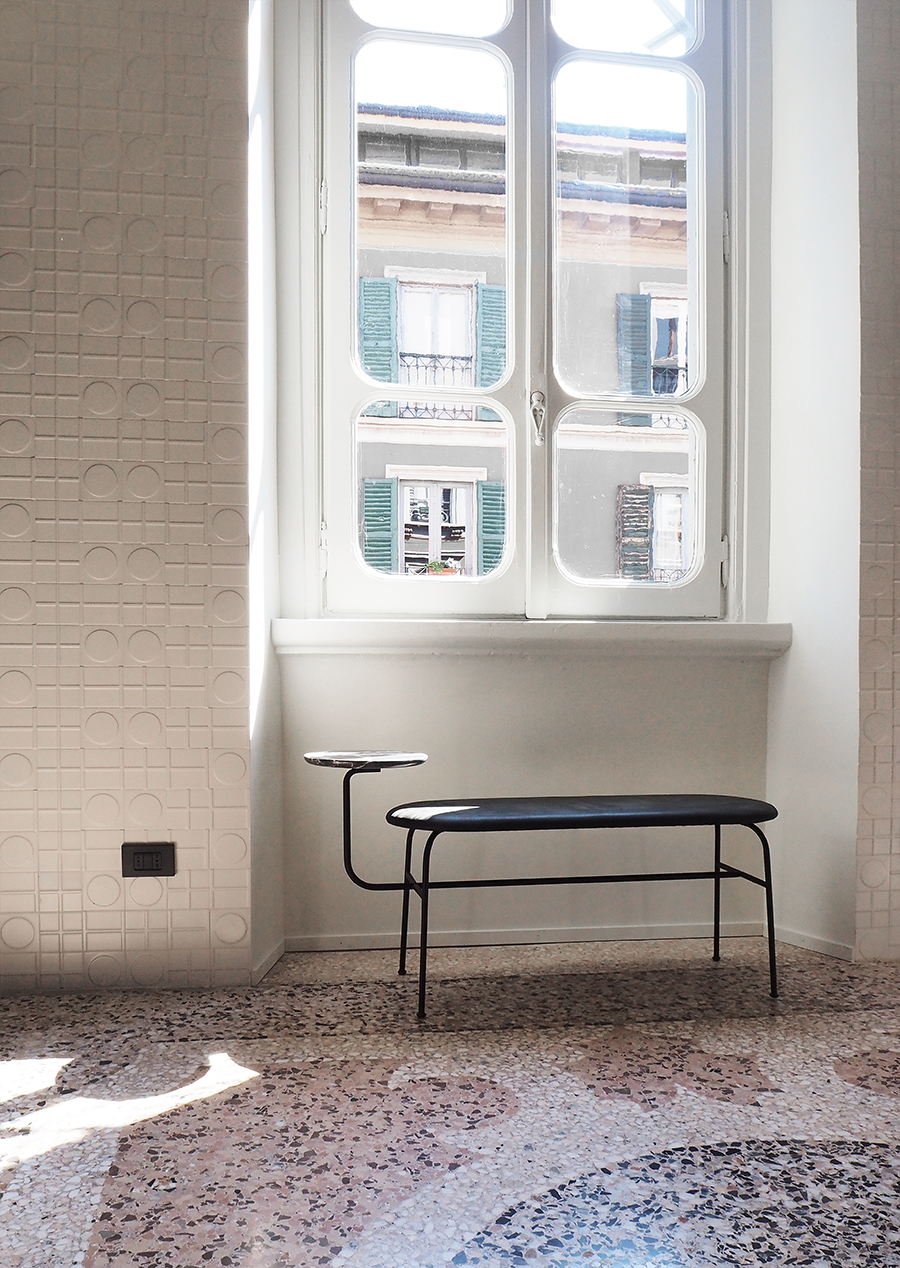 Menu exhibited with Finn Juhl, Frama, Astep, File under Pop, De-Tech, Artcoustic, Officine Saffi, Stine Goya and Tubes in a exhibition called Perfect Darkness. Loved seeing these brands together, beautifully curated in a dreamy location in Via Solferino.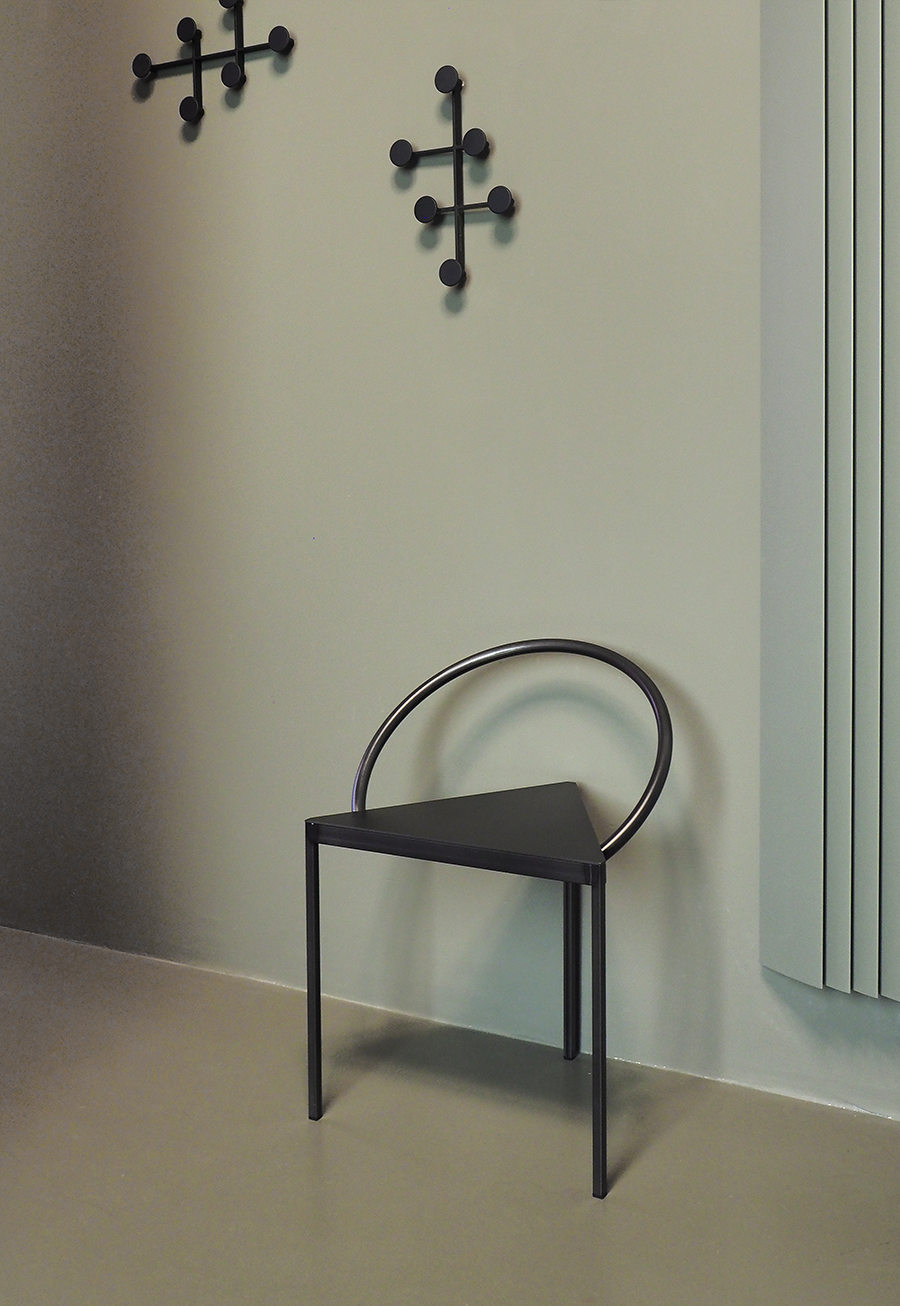 Forget about heels during Design Week ;)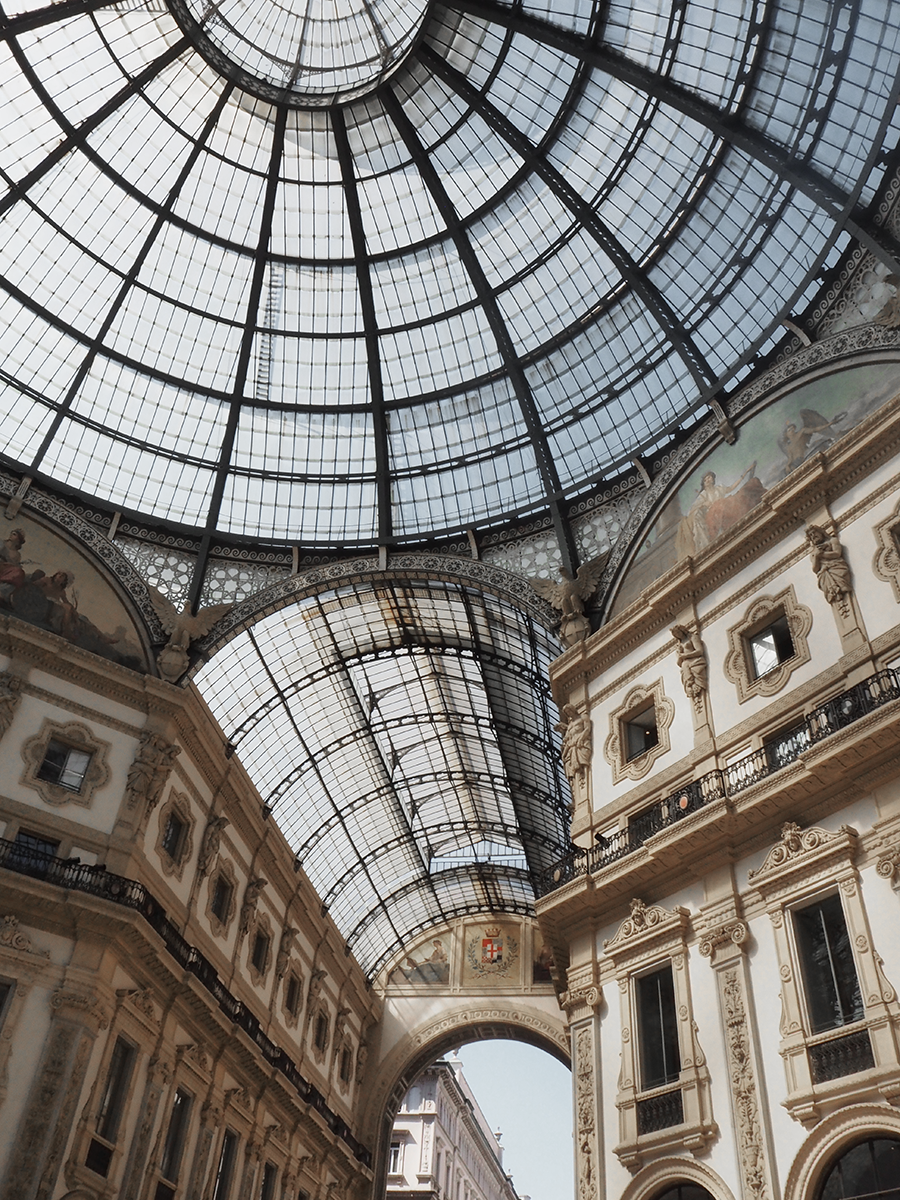 When in Milan!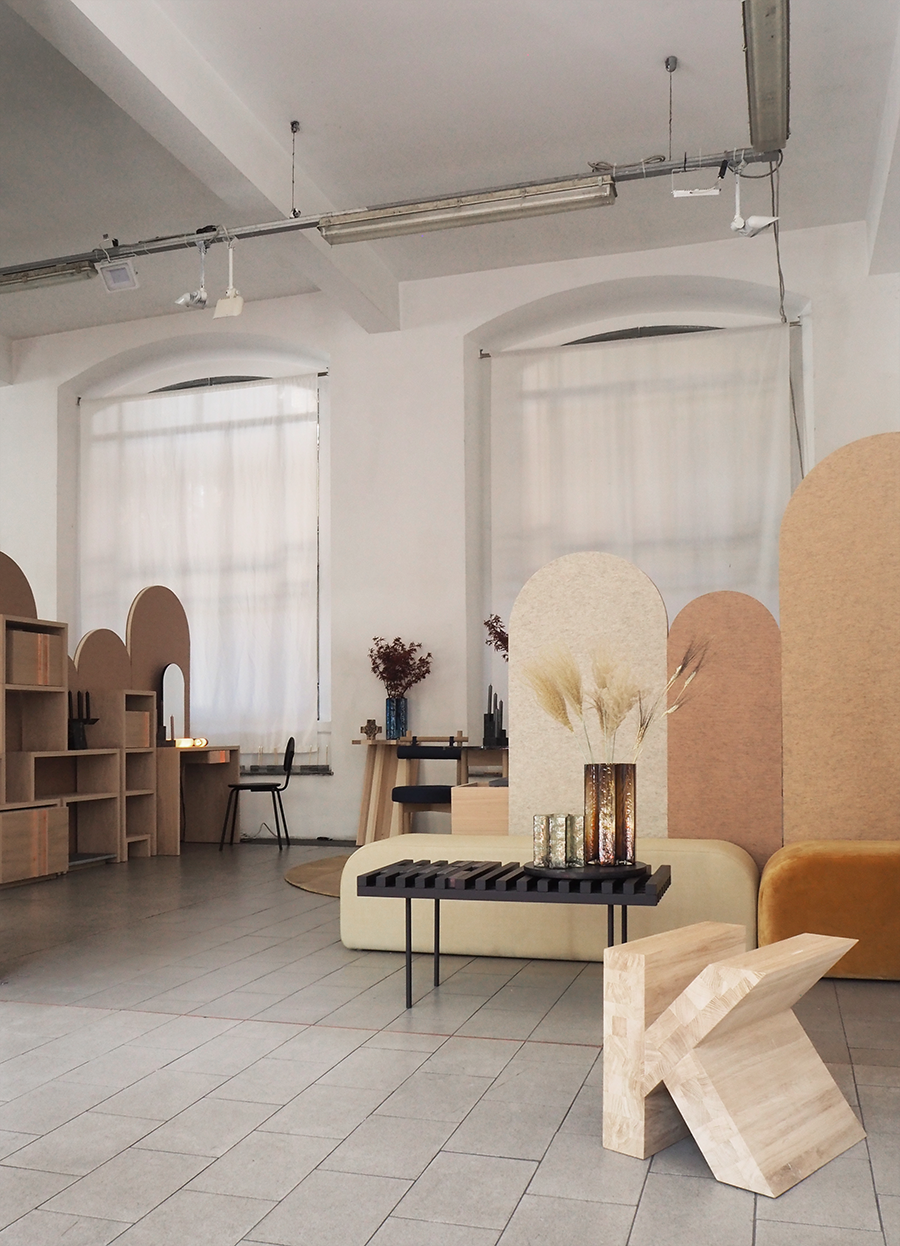 Norwegian Presence and their JOIN exhibition was impressive in its simplicity. By focusing on Norwegian contemporary design, crafts and high-quality manufacture they got well deserved attention in Milan. The new Norwegian brand Krafted (above and below) was launched this week and exhibited a wide range of furniture and interior objects at Norwegian Presence. Lars Ernst Hole (Hole Design) is the creative mind behind Krafted. Looking forward for more!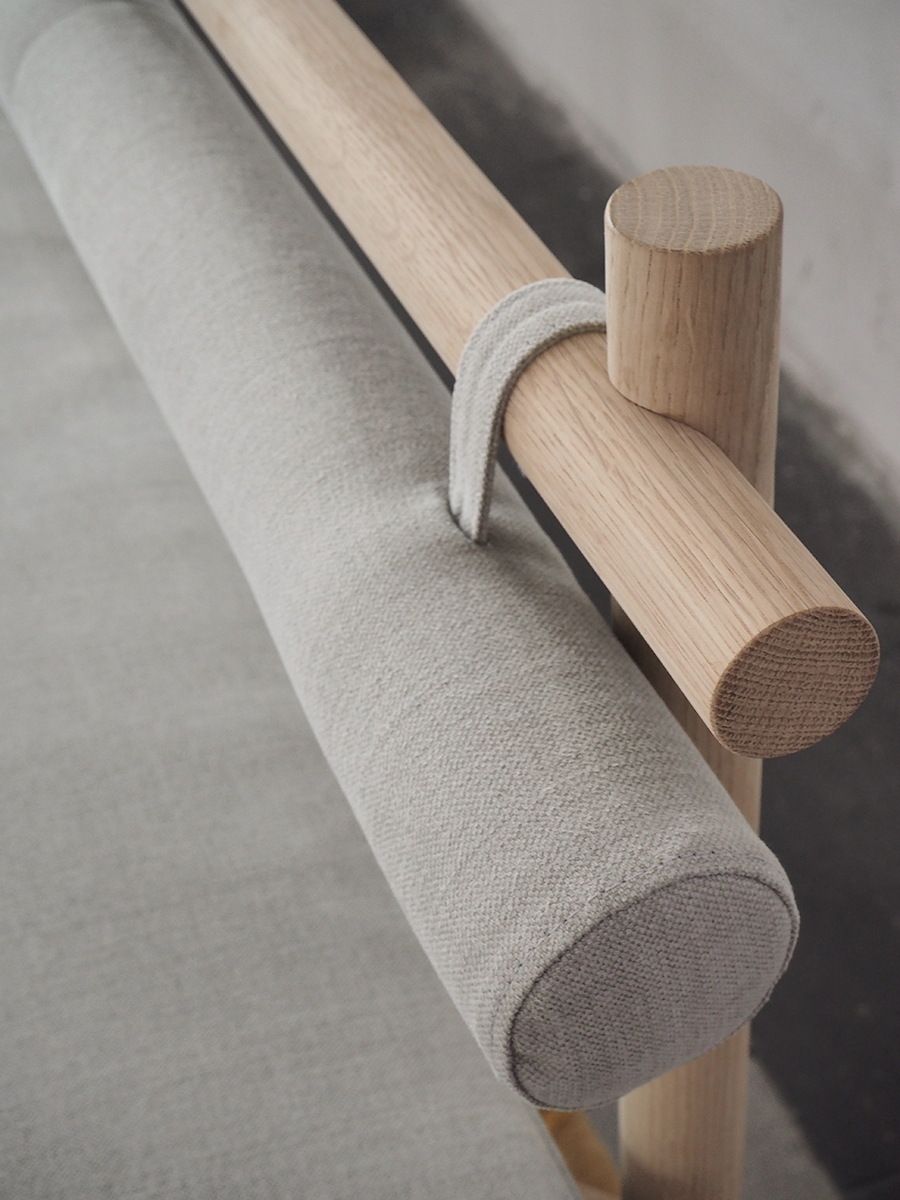 Last but not least, a shot from Louis Poulsen at the fair. I wish I had the chance to visit before their exhibition was filled with people, it was so very beautiful. The lamp OE Quasi by Olafur Eliasson was the most exciting news from the Danish brand.