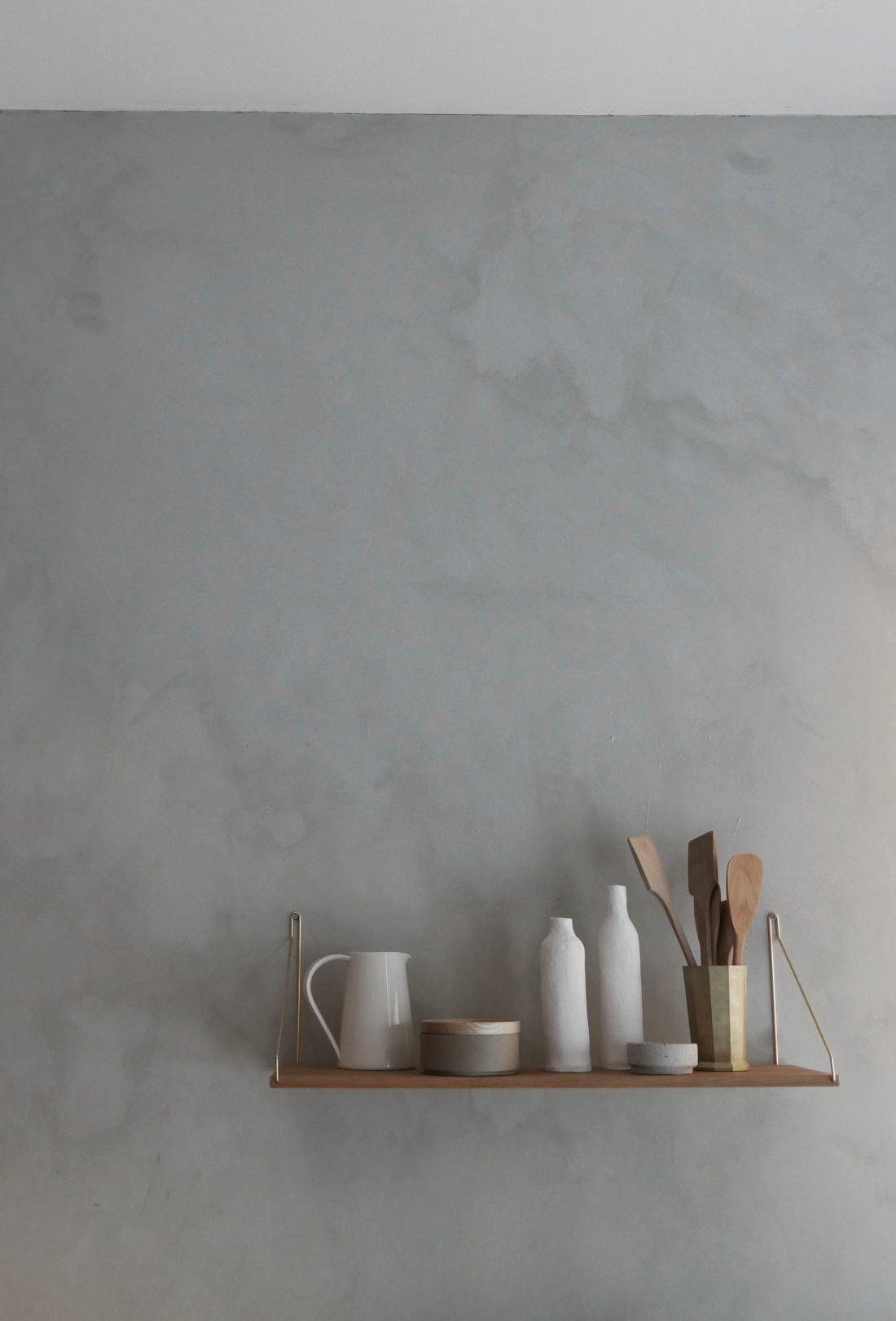 SEE MY OSLO // A GRÜNERLØKKA MINI GUIDE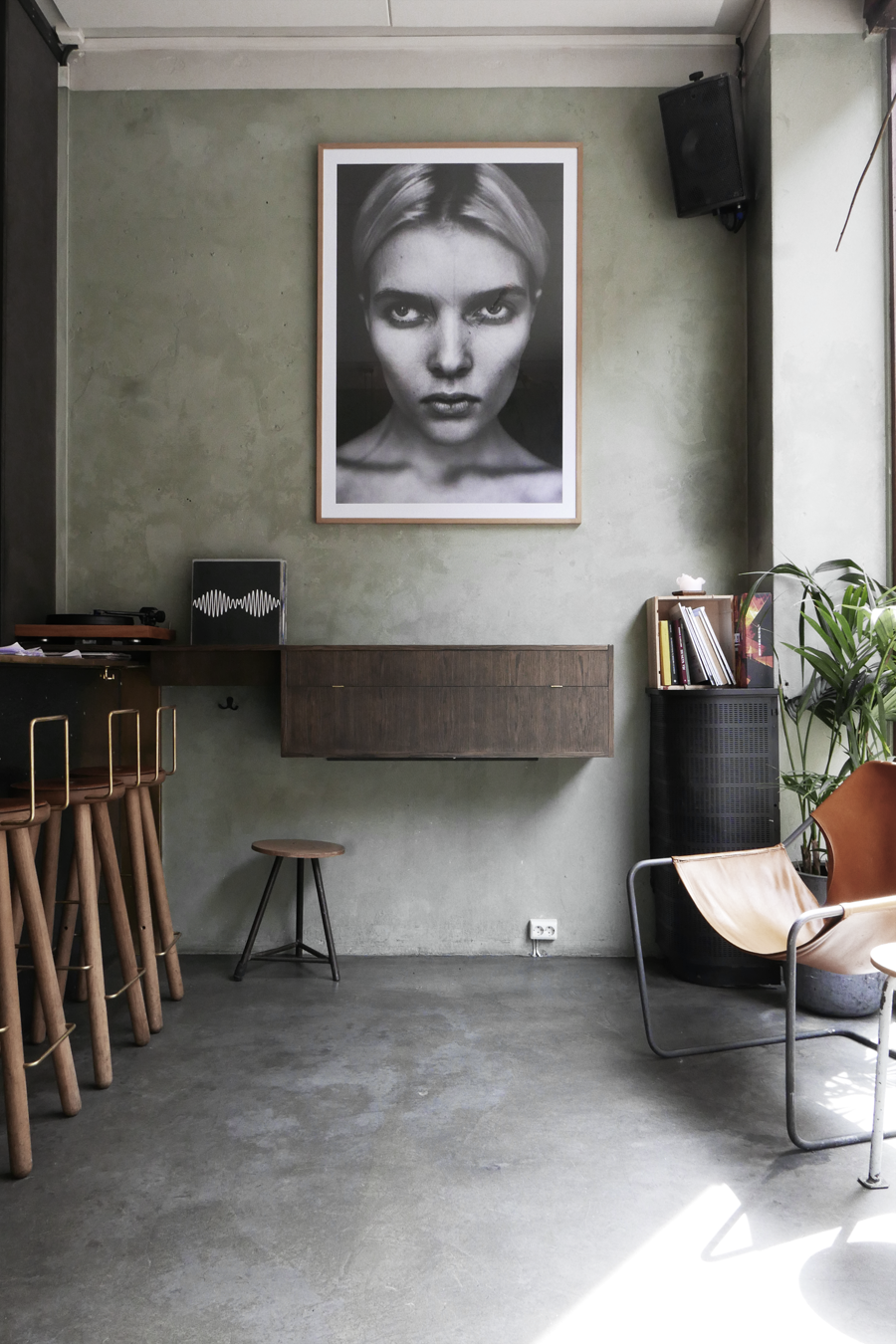 I have taken some time off work the last few days to show my dear friend Katerina (Only Deco Love) who moved here last week some of my favorite places in our neighborhood, and my recommendations might be useful for you as well if you are visiting Oslo and want to see something else than the typical tourist places. My part of the city is called Grünerløkka, and from the city center it will take you about ten minutes to walk (or you can catch tram number 11, 12 or 13, they will all take you here). Grünerløkka is originally an old working class area along the beautiful river Akerselva where all the factories were situated (if you follow my stories on Instagram you can see some glimpses from time to time from the river, its a really nice place to go for a walk or a run). Not so much of a working class area anymore, the streets are lively and you will find both students and families living here.
There´s a reason why I moved back here right. The atmosphere is casual and friendly, and I promise you, you will easily spend some hours wandering the streets in my neighborhood.
Territoriet
The best wine bar in town. A huge selection of wine by glass, high quality wines and skilled sommeliers behind the counter. This place is always packed, both inside and out on the street, but stop by anyways, the atmosphere is so nice and its definetly worth having a glass of wine regardless.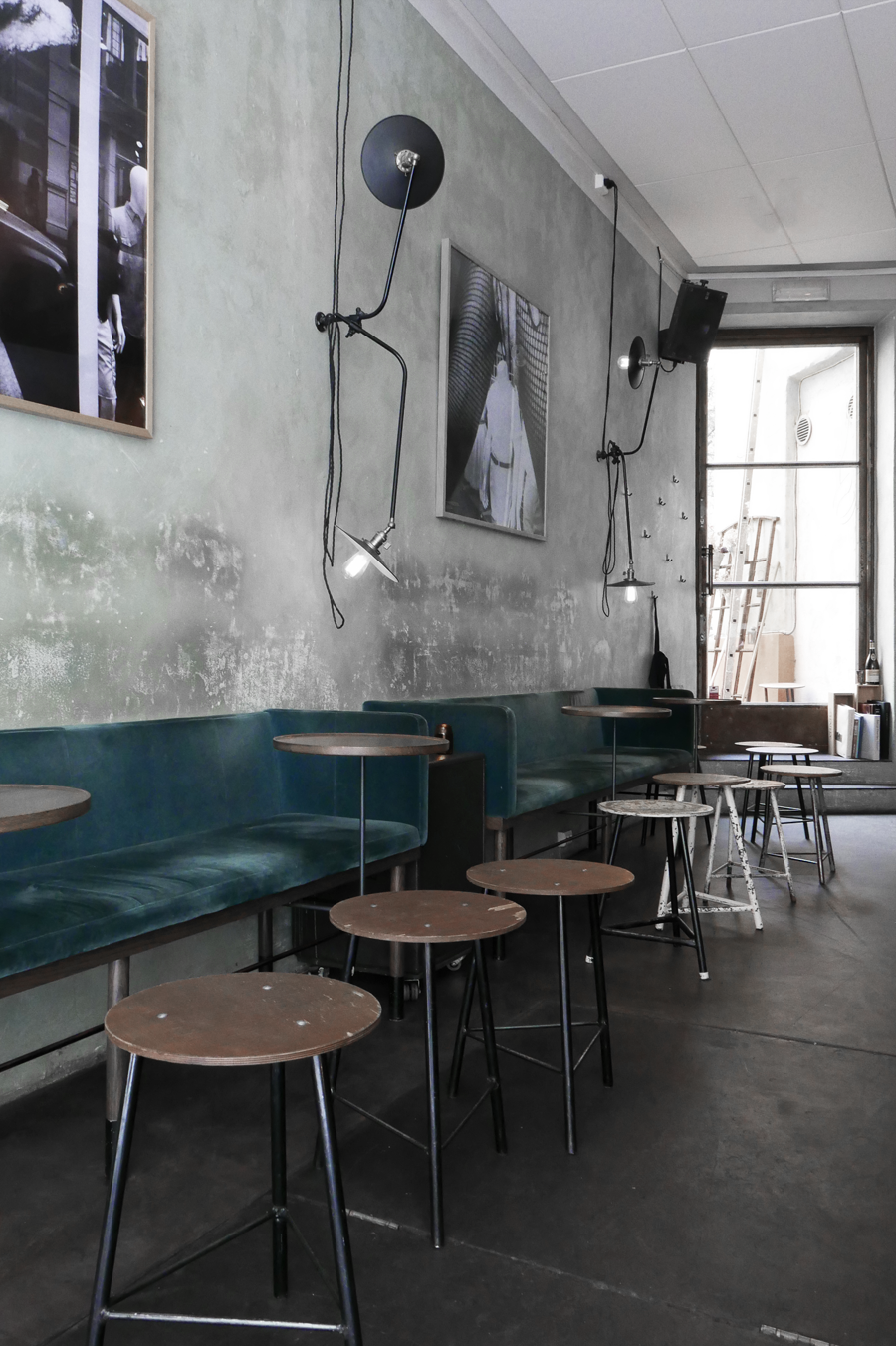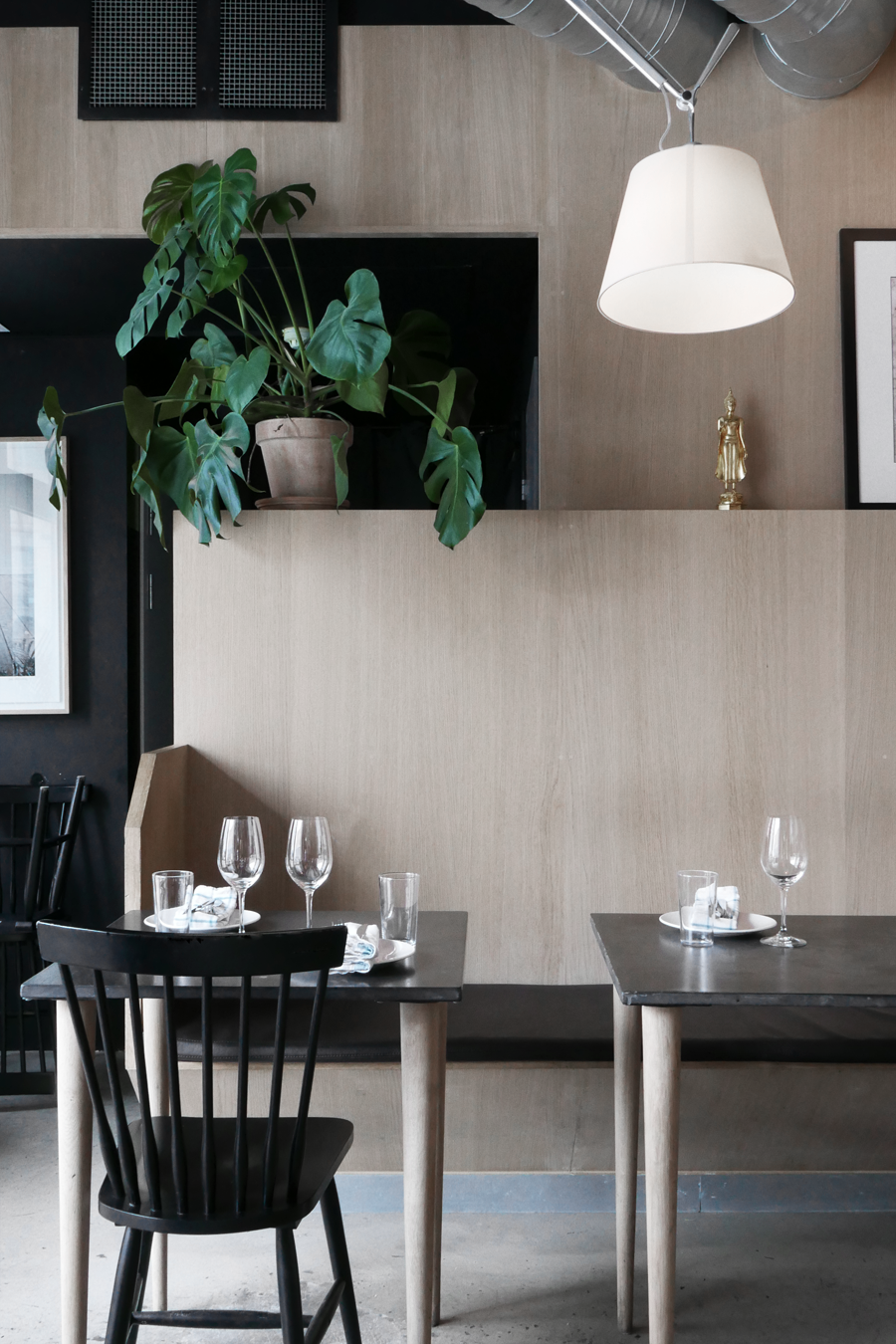 Bass Oslo
Delicious food, minimalistic interior, and a nice neighborhood atmosphere. They call themselves a gastro pub, no spesific genre but I find the food quite Nordic in style with pure tastes and high quality ingredients. I recommend you to book a table in advance of your visit, the place is very popular amongst the locals.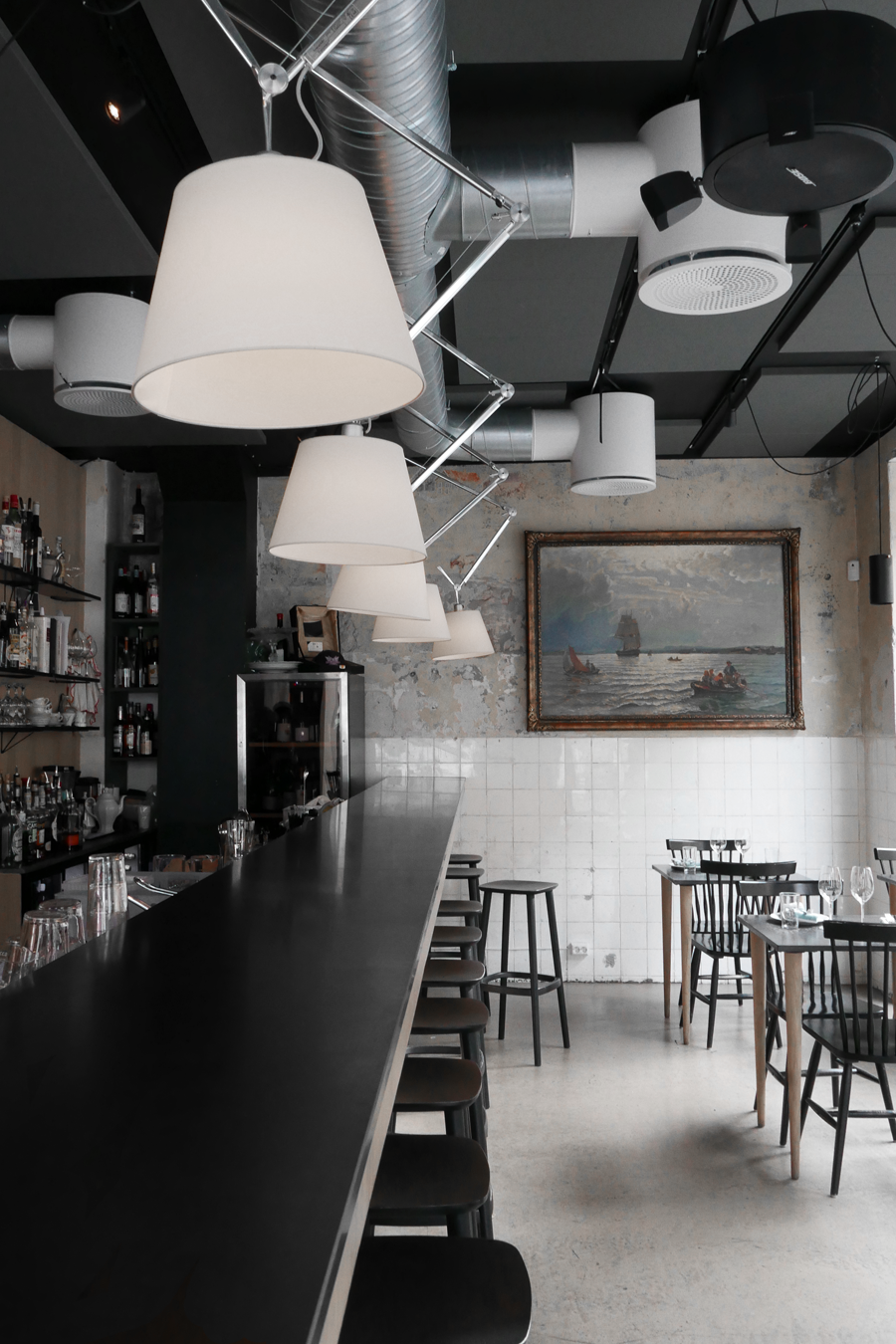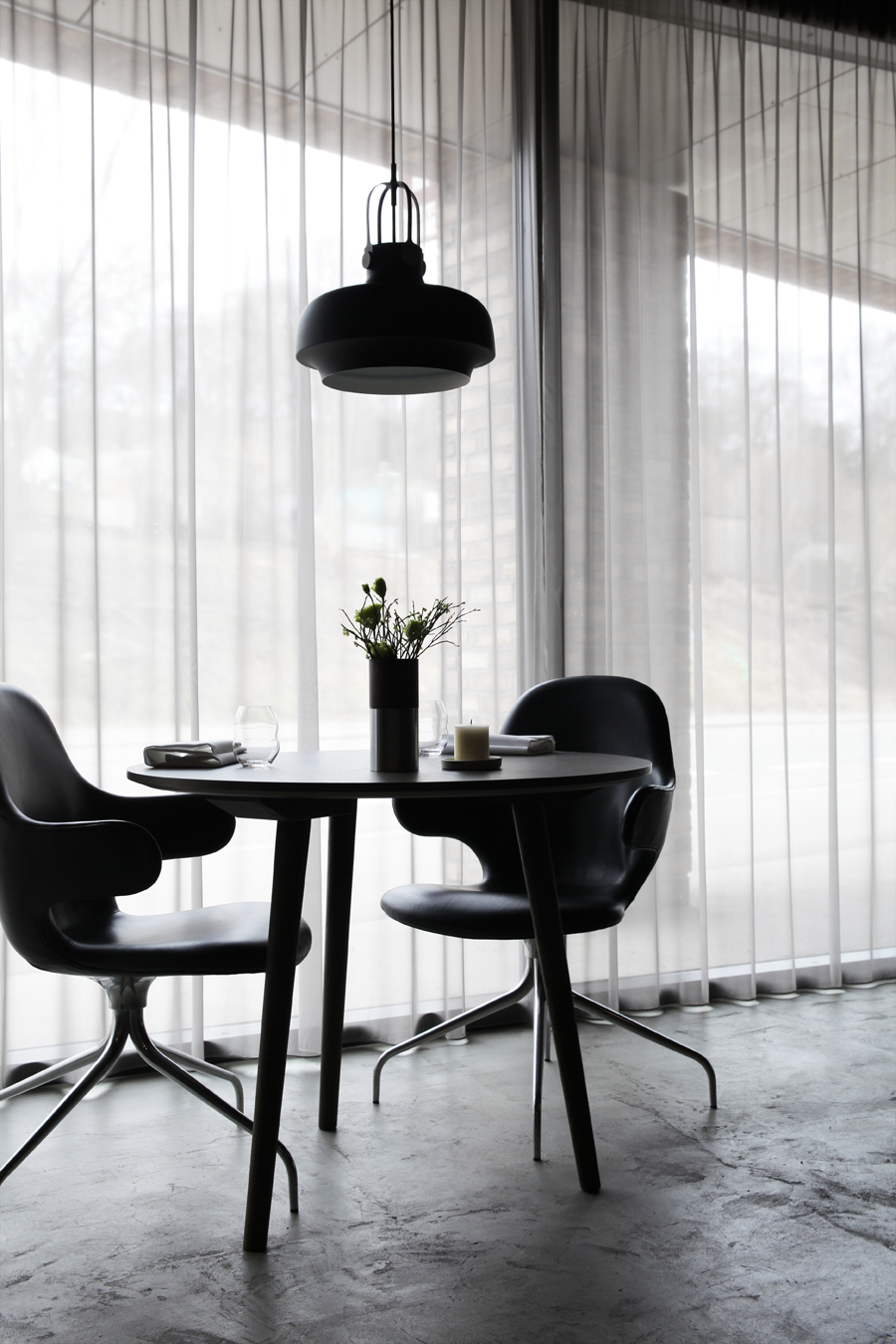 Kontrast
One star Guide Michelin restarant owned and run by Swedish chef Mikael Svensson. Kontrast is a modern Scandinavian restaurant focusing on using ingredients that are both local and at the peak of their season. Their main goal is to offer world class, organic and ethically sourced ingredients and they recieved their first Michelin star in 2016. Book a table and go for dinner.
See more here from my visit earlier this spring.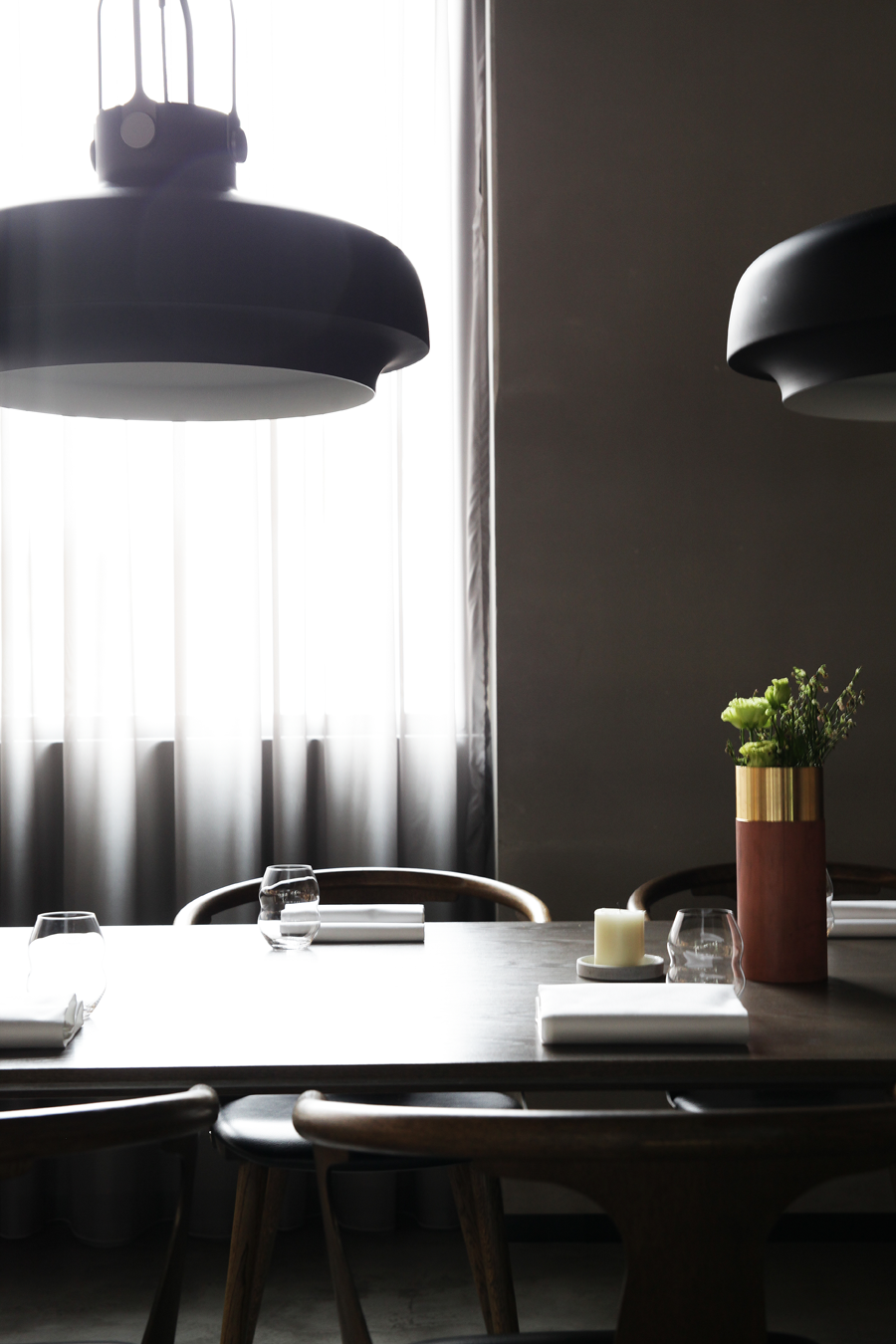 For other places to eat I recommend Kamai for delicious sushi and bao in their café, or try the full kaiseki menu in their restaurant. Txotx for authentic basque pintxos, Taco Republica for the best tacos in town and Himkok if you´re up for cocktails later. (Taco Republica and Himkok is situated between the city centre and Grünerløkka) Make sure to stop by Mathallen too, a nice indoor food market with several good restaurants. Hitchhiker is my favorite at Mathallen. For breakfast or lunch try the newly opened Drivhuset Deli with their plant based food. Nice salads, pancakes, porridge, juices and more.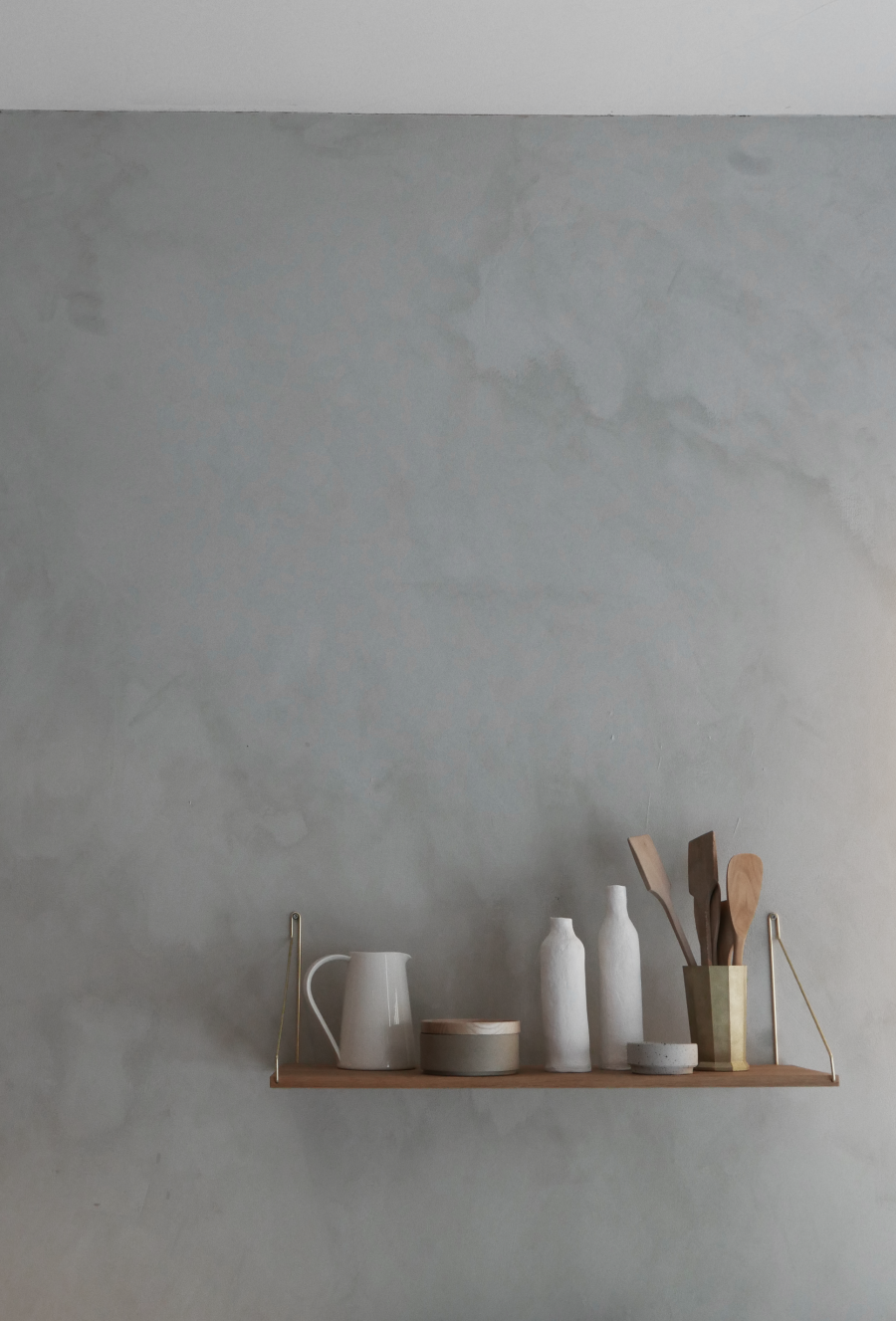 Kollekted by
Inspiring and always with some exciting new products, Kollekted by is run by the stylist duo Jannicke Kråkvik and Allesandro
D´Orazio. An interior shop where you´ll find up and coming young designers behind the counter, carefully curated products by the owners and brands like Frama, Menu, Futagami, New Works, Guri Sandvik, Another Country and more.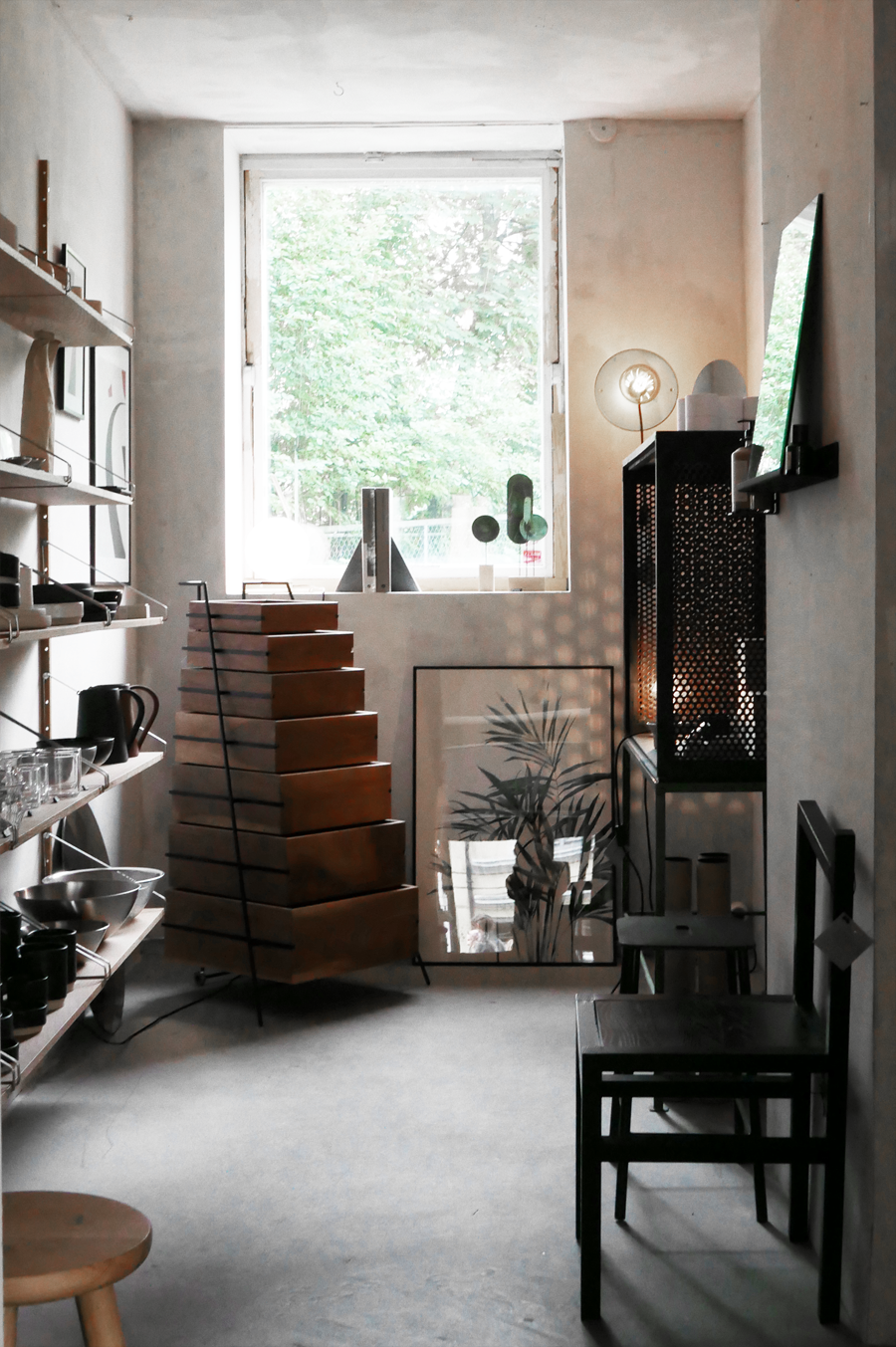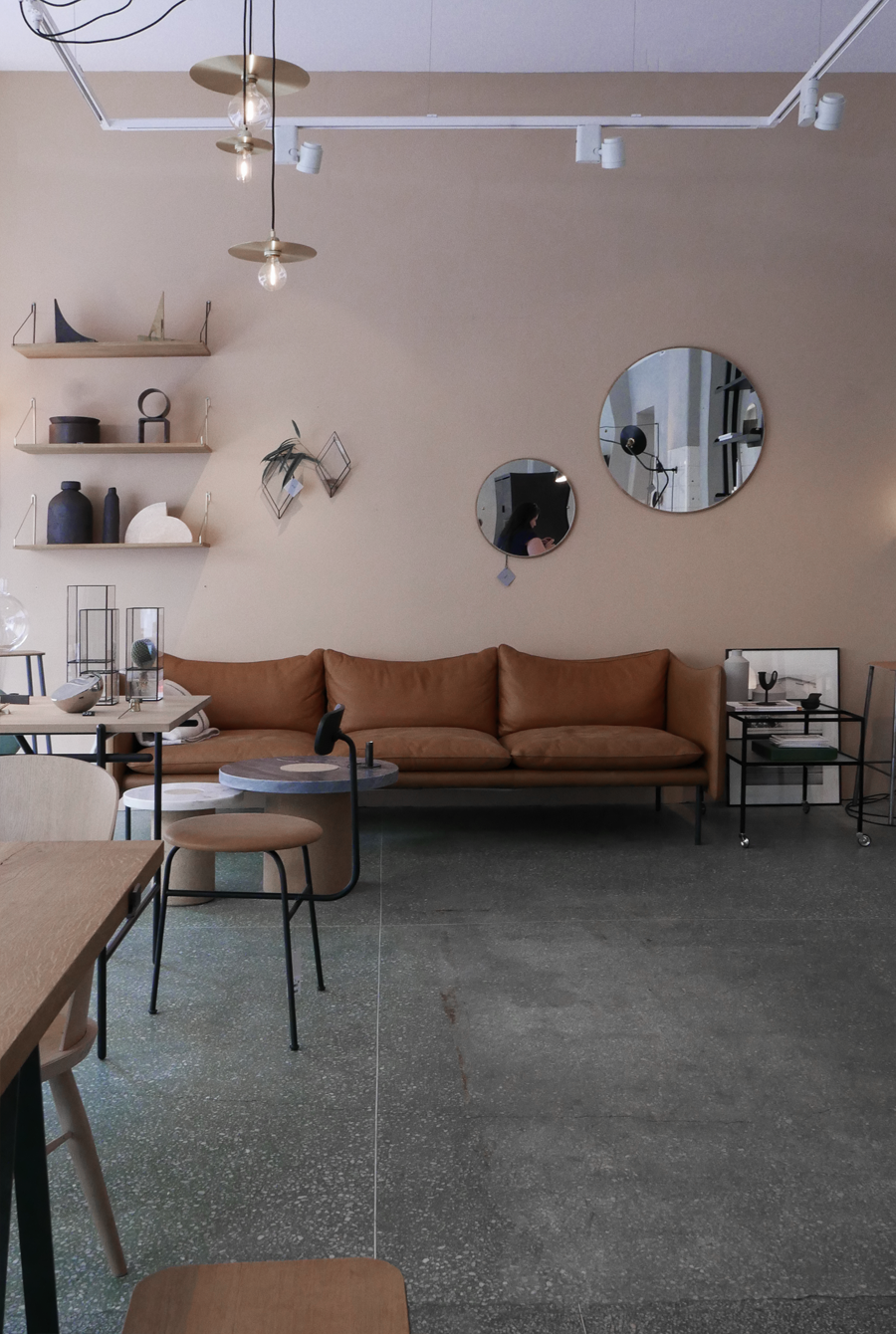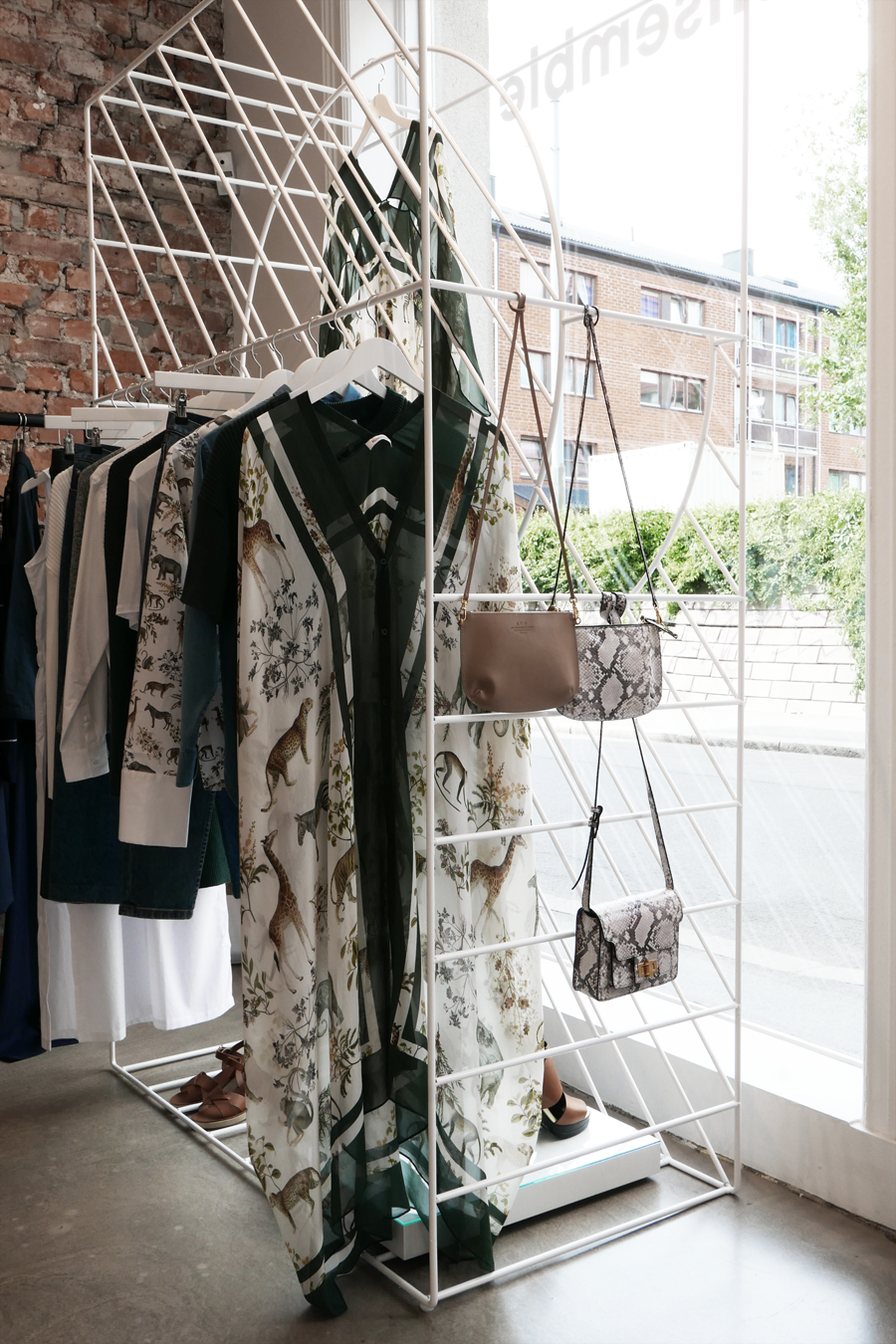 Ensemble
Scandinavian and cool, owned by former stylist Marte Økelsrud. Brands like A.P.C. Carven, Eytys, Lovechild, Norse Projects, Nué Notes, Rodebjer and Totême.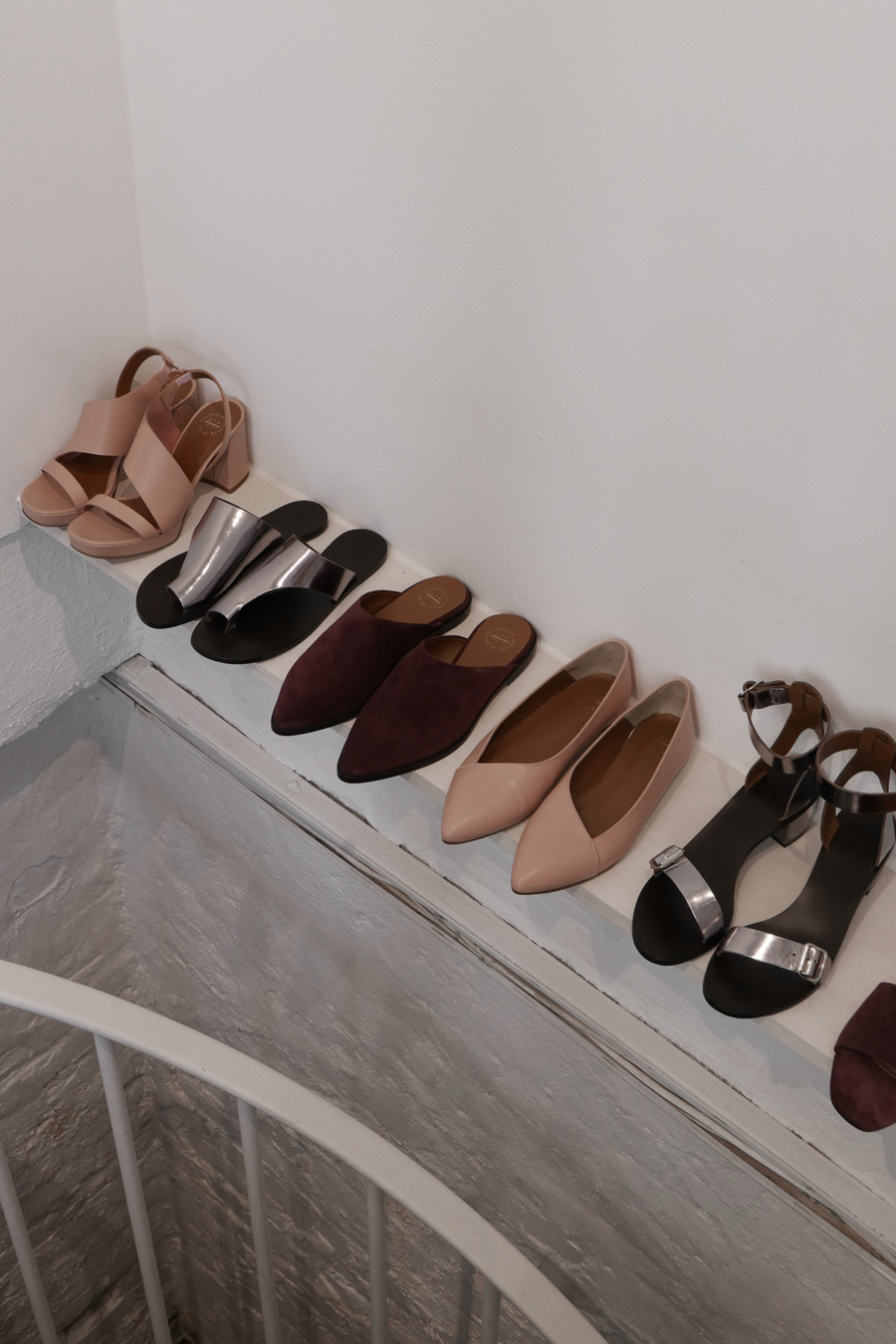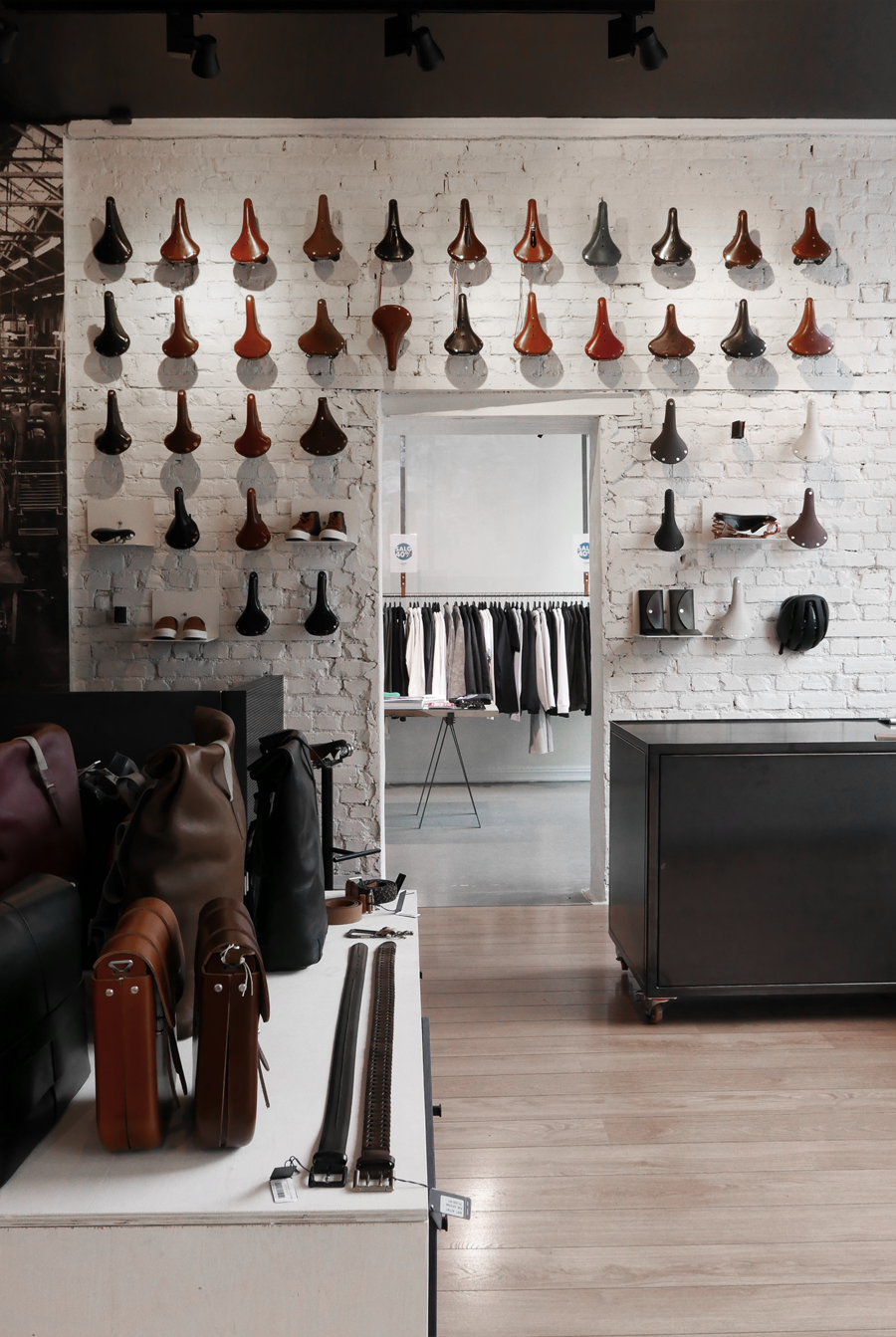 Dapper
Right next to Ensemble you´ll find Dapper. Mens clothes and accesories, traditional barber equipment, a barber salon and bikes. Right around the corner you´ll also find their bike workshop.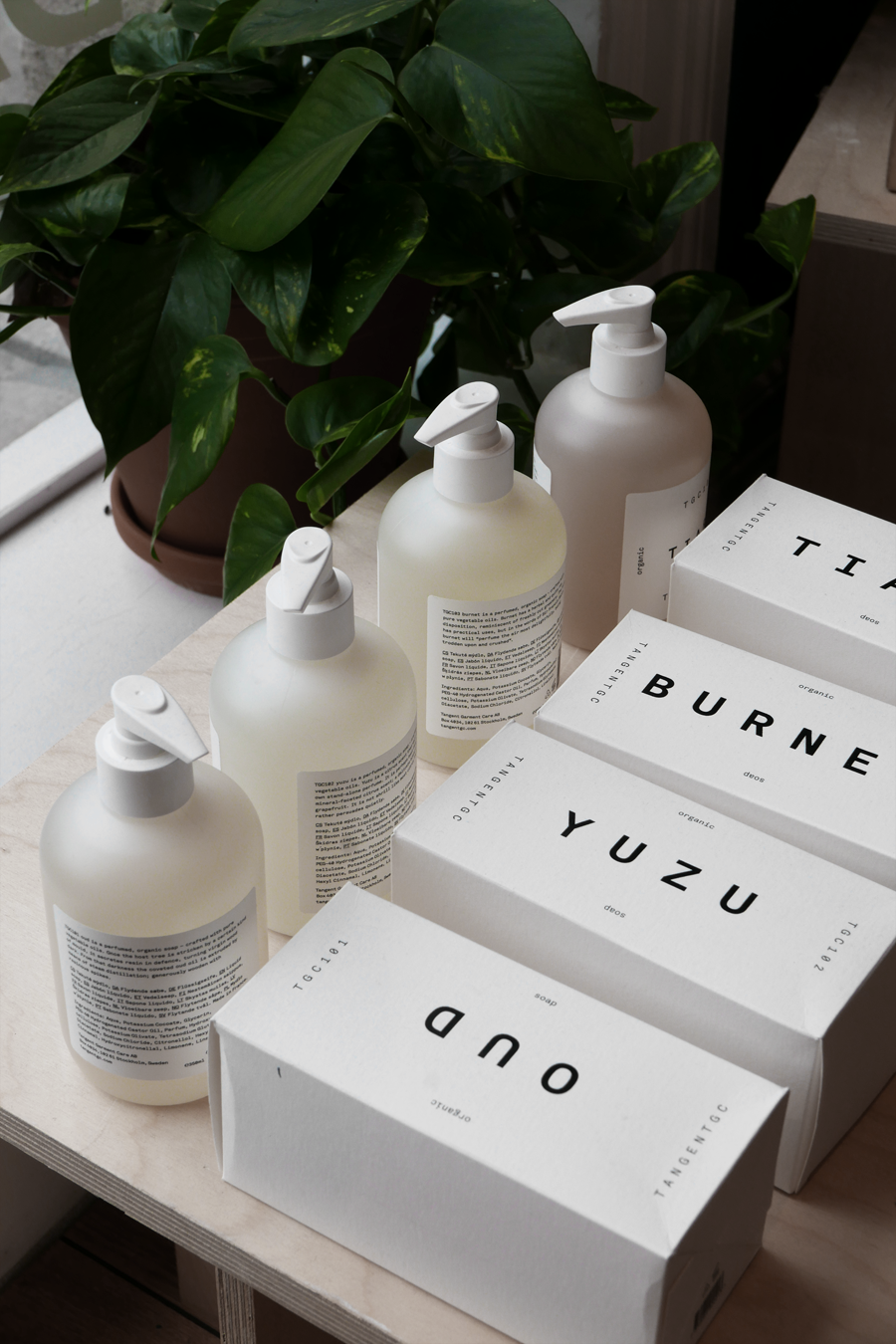 Also visit Babel for womens clothes and labels like Yvonne Koné, Isabel Marant Etoilé, Ganni, FWSS, Whyred and more. Cos and Weekday is also represented near Olaf Ryes Plass. Houz, Granit (Thorvald Meyersgate 63) and Futura for interior shopping, Houz is a short drive away but worth it if you have time. (See more from Houz here)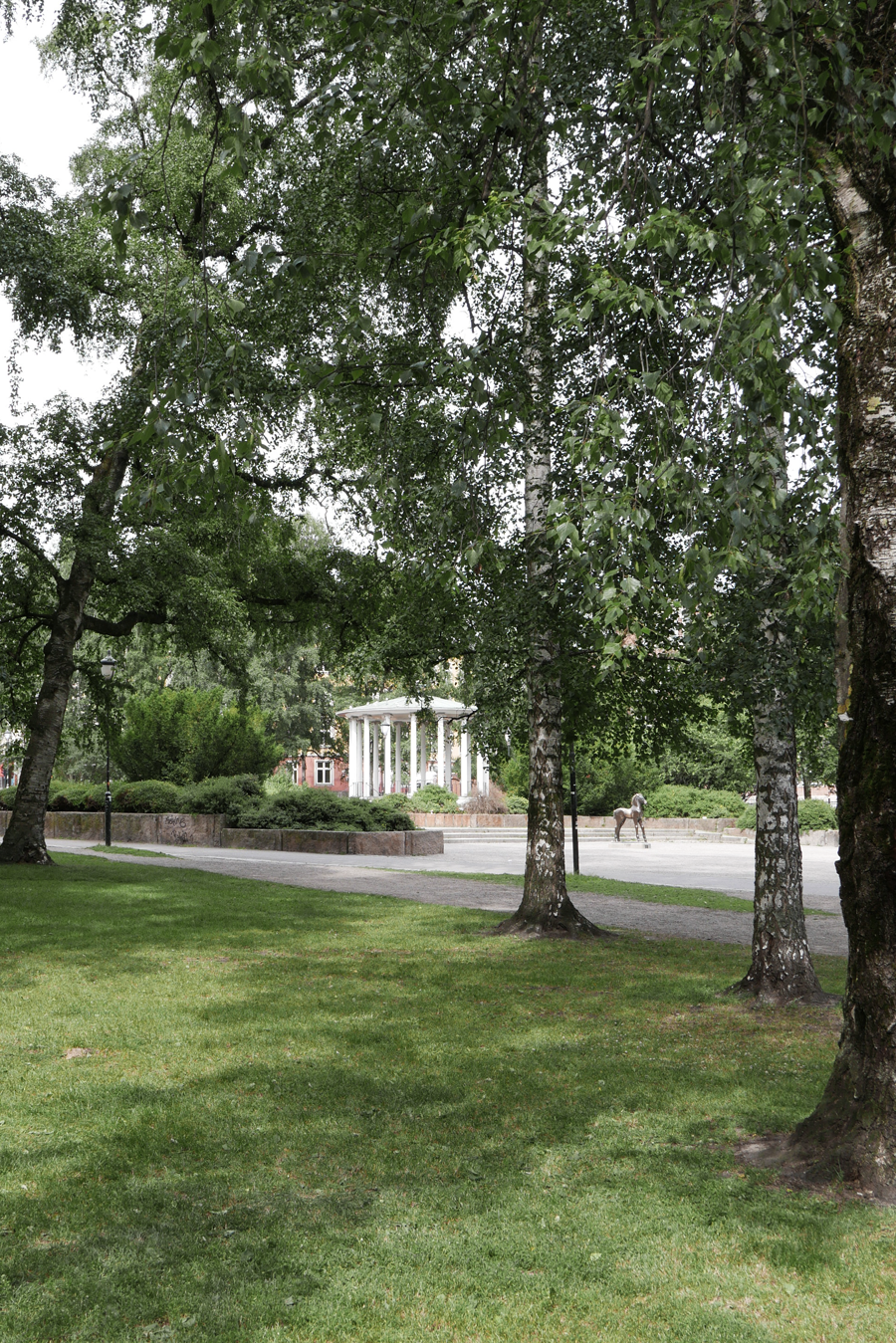 You are always close to one of the green parks at Grünerløkka, and in the weekends you´ll find markets and fun events here. Also great for picnics and barbecues. Find your favorite spot in Birkelunden, Sofienbergparken (also with a nice playground for kids), Olaf Ryes plass or Kubaparken.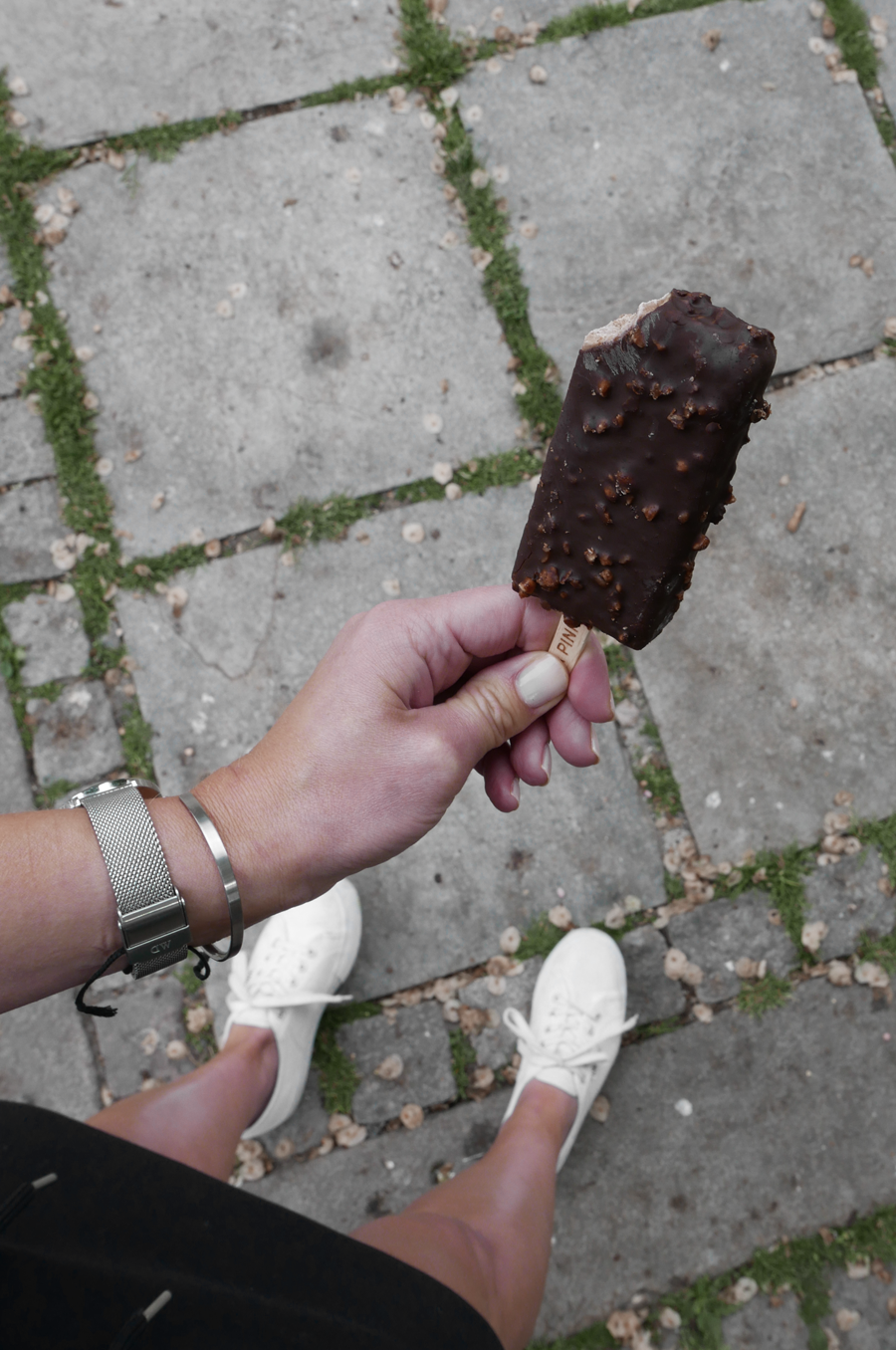 I´m trying to find out where I can buy the best ice cream this summer, and På Pinne is high up on my list. I bought my Koko Chanel from their truck at Schous Plass, and with ingredients like avocodo, dates, raw cocoa and coconut milk it´s not only tasty but healthy too. Another good place for ice cream is Ice Crime which you can find at Munchies in Thorvald Meyersgate 36. Try the salty caramel..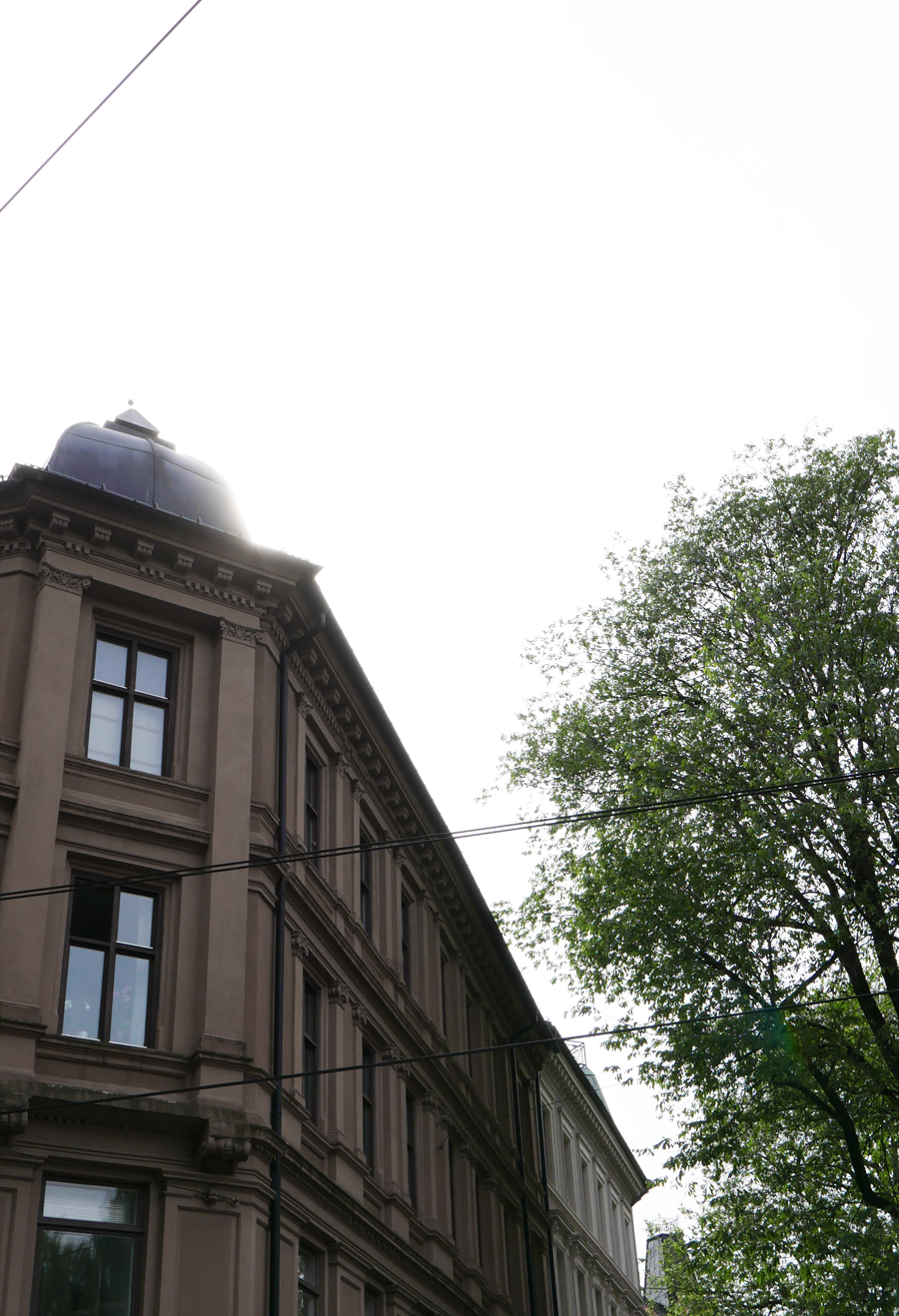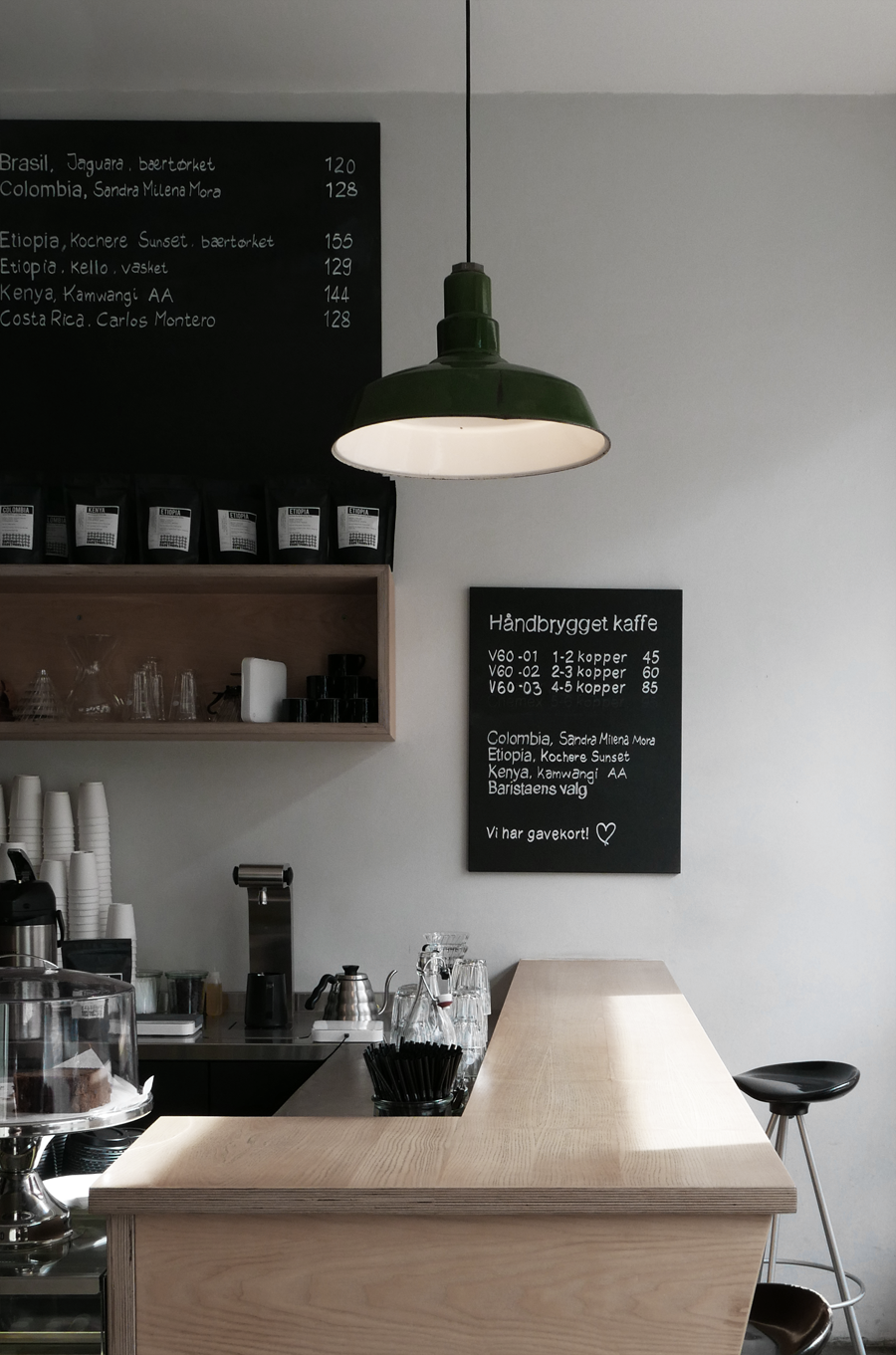 Supreme Roastworks
One of the best places for coffee is Supreme, and you are safe to be served the very best by world champion brewer Odd-Steinar Tøllefsen who also is one of the co cowners. Lots of locals catching up at the bar, friendly and higly skilled staff. Supreme has their own roastery inside the coffee shop and the atmosphere is always super nice.
Another coffee roastery and espresso bar to visit is Tim Wendelboe a little bit further down on Grünerløkka. Recommended!
LagreLagre