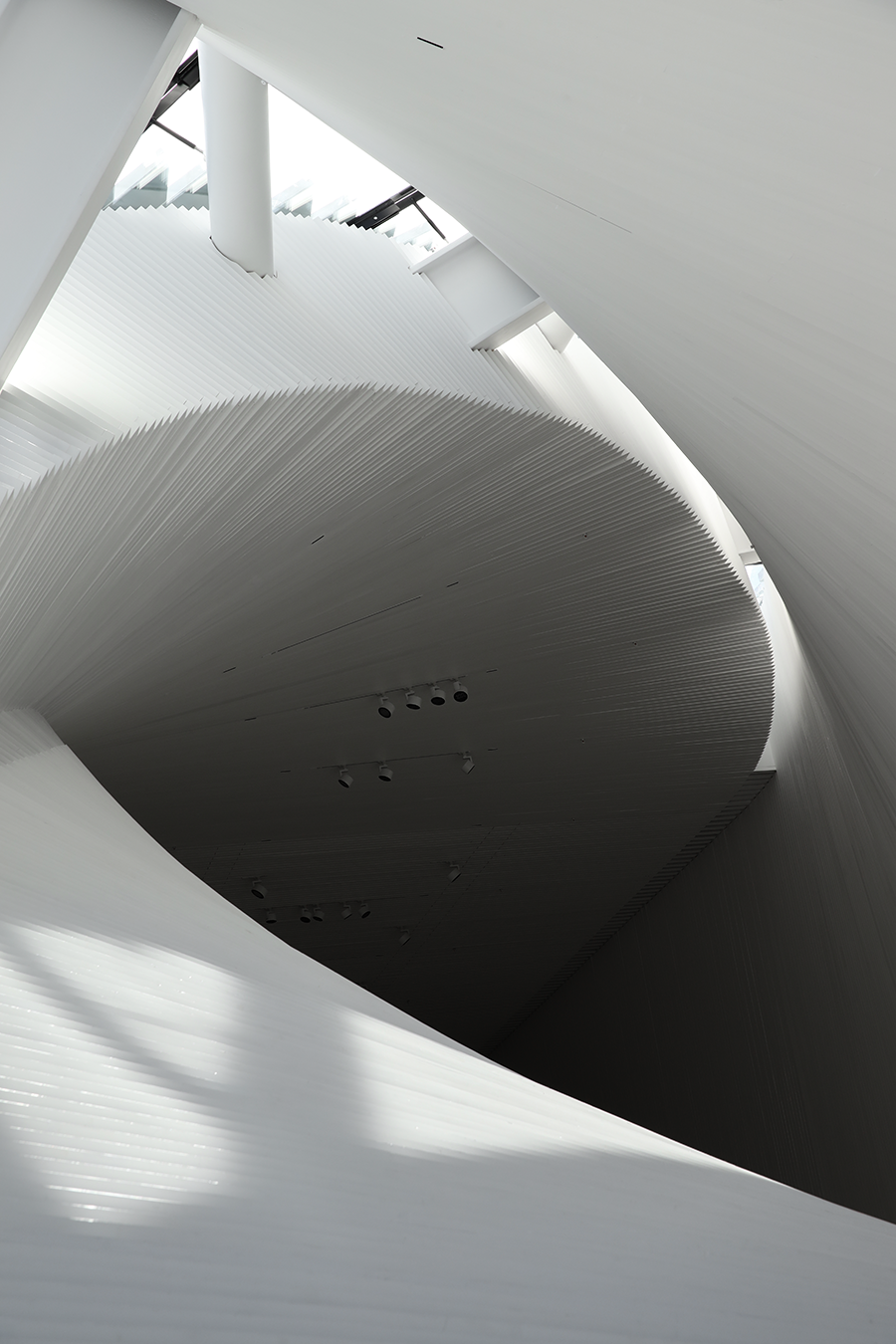 THE TWIST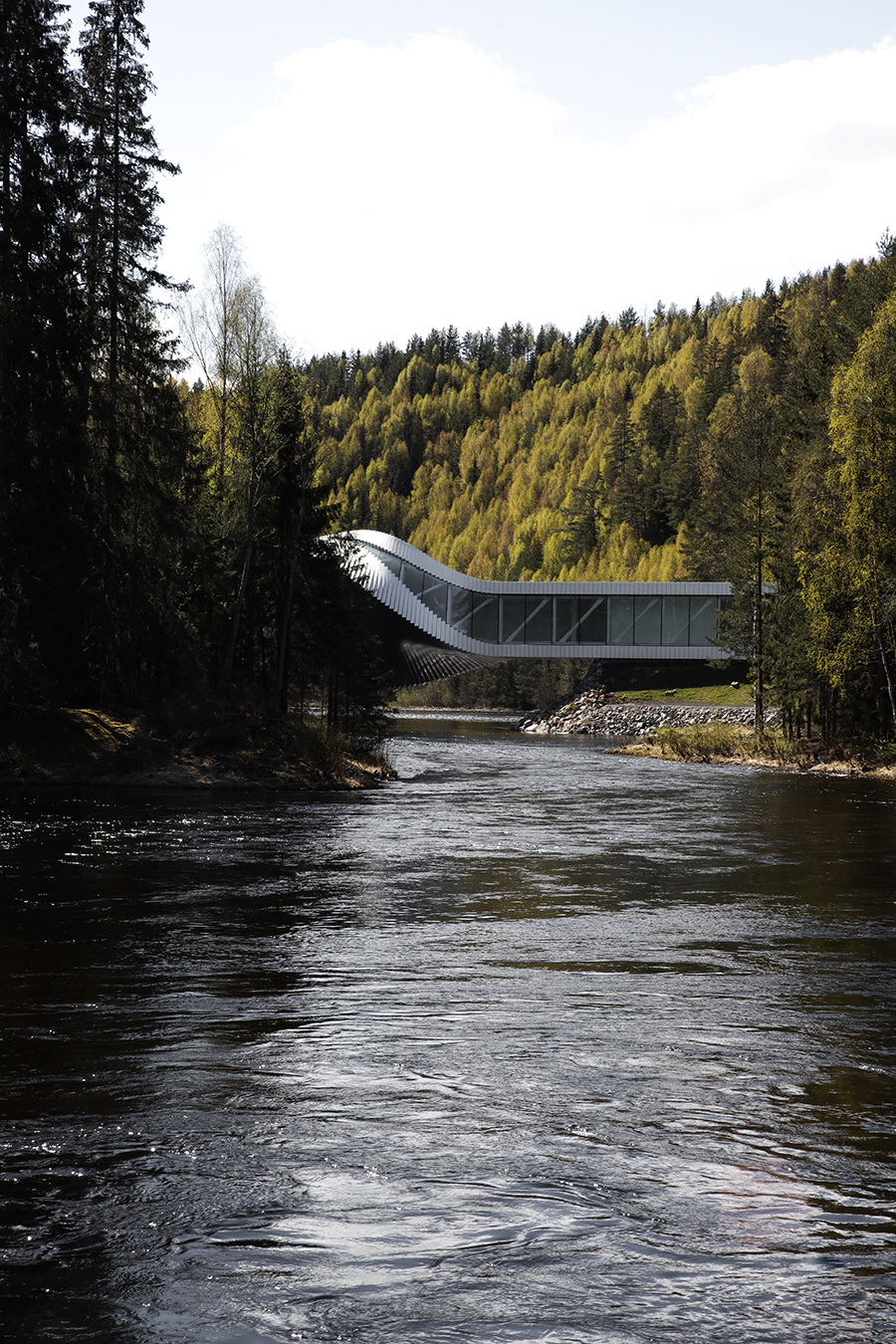 Named one of the most beautiful and exciting buildings to open in 2019 by both Bloomberg and The Telegraph, The Twist at the Kistefos Museum is located one hour driving north of Oslo. The spectacular building twists into an "impossible form" and spans 60 meters across the Randselva river. The building is a museum, sculpture and bridge – all in one and is designed by world renowned architects Bjarke Ingels Group BIG.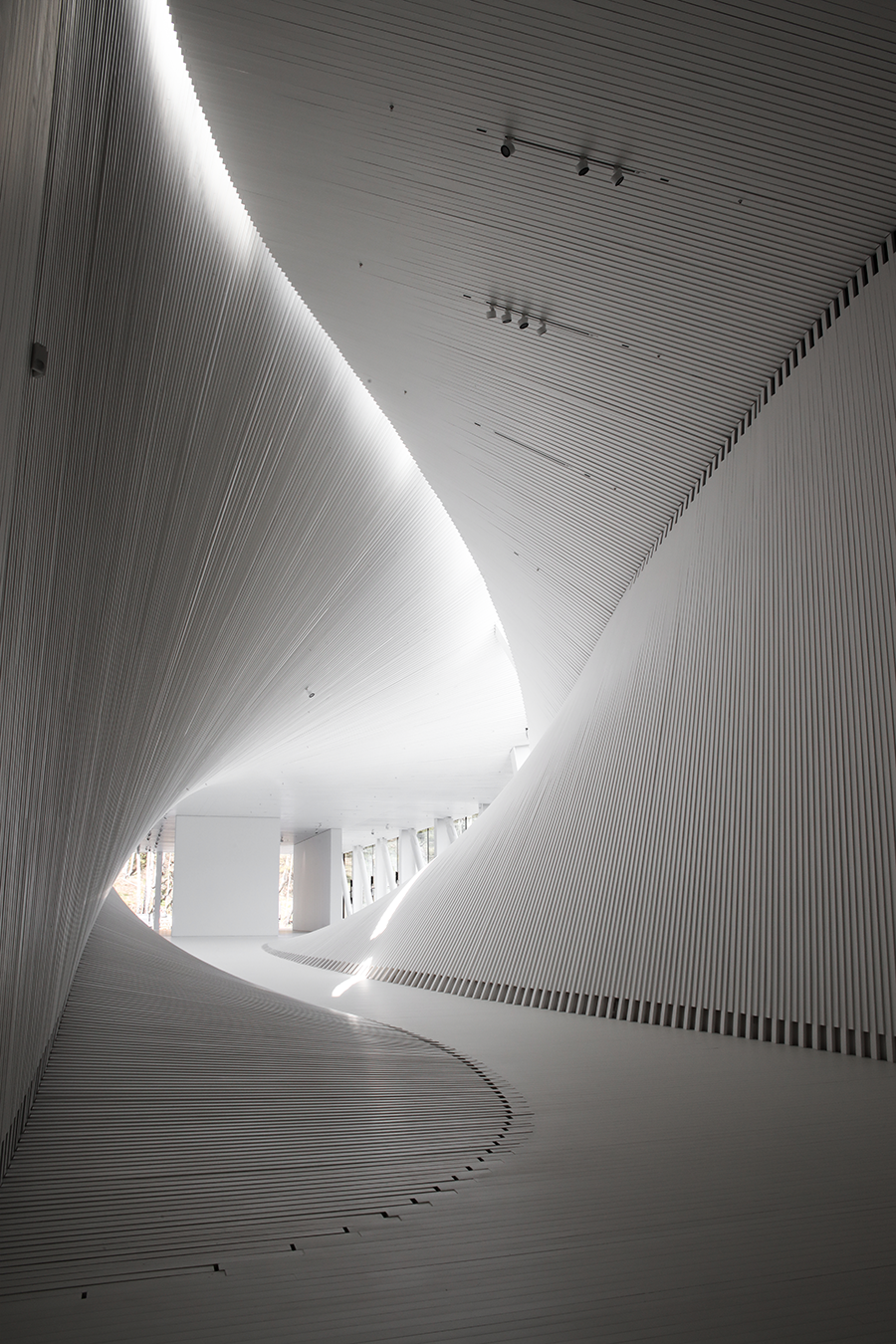 Contrary to what the eye perceives, The Twist consists only of straight lines. The long aluminum and wood panels are twisted as in a deck of cards to form a fan shape. The illusion is that you see curves everywhere, but in reality everything is straight. A beautiful example of architecture becoming art.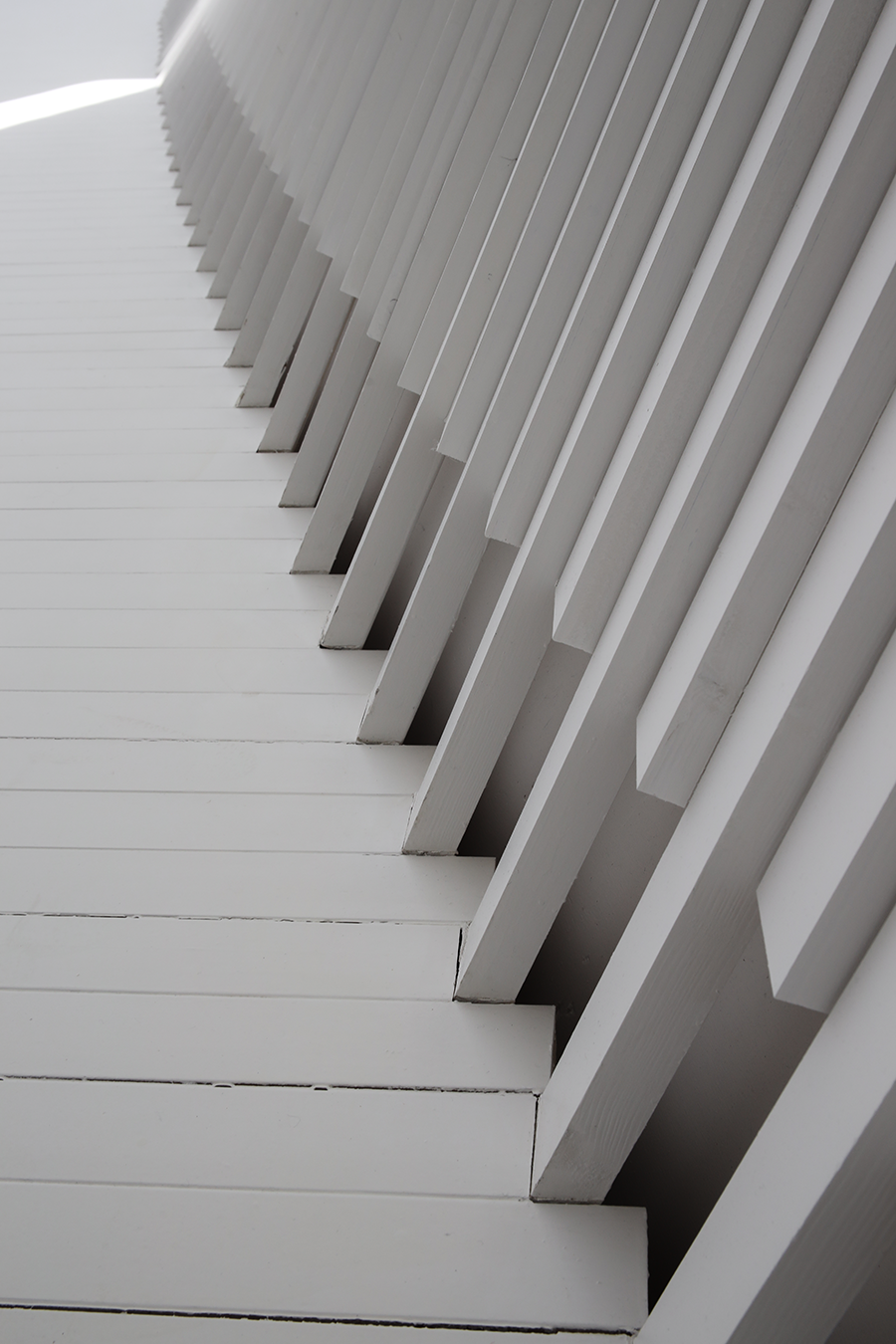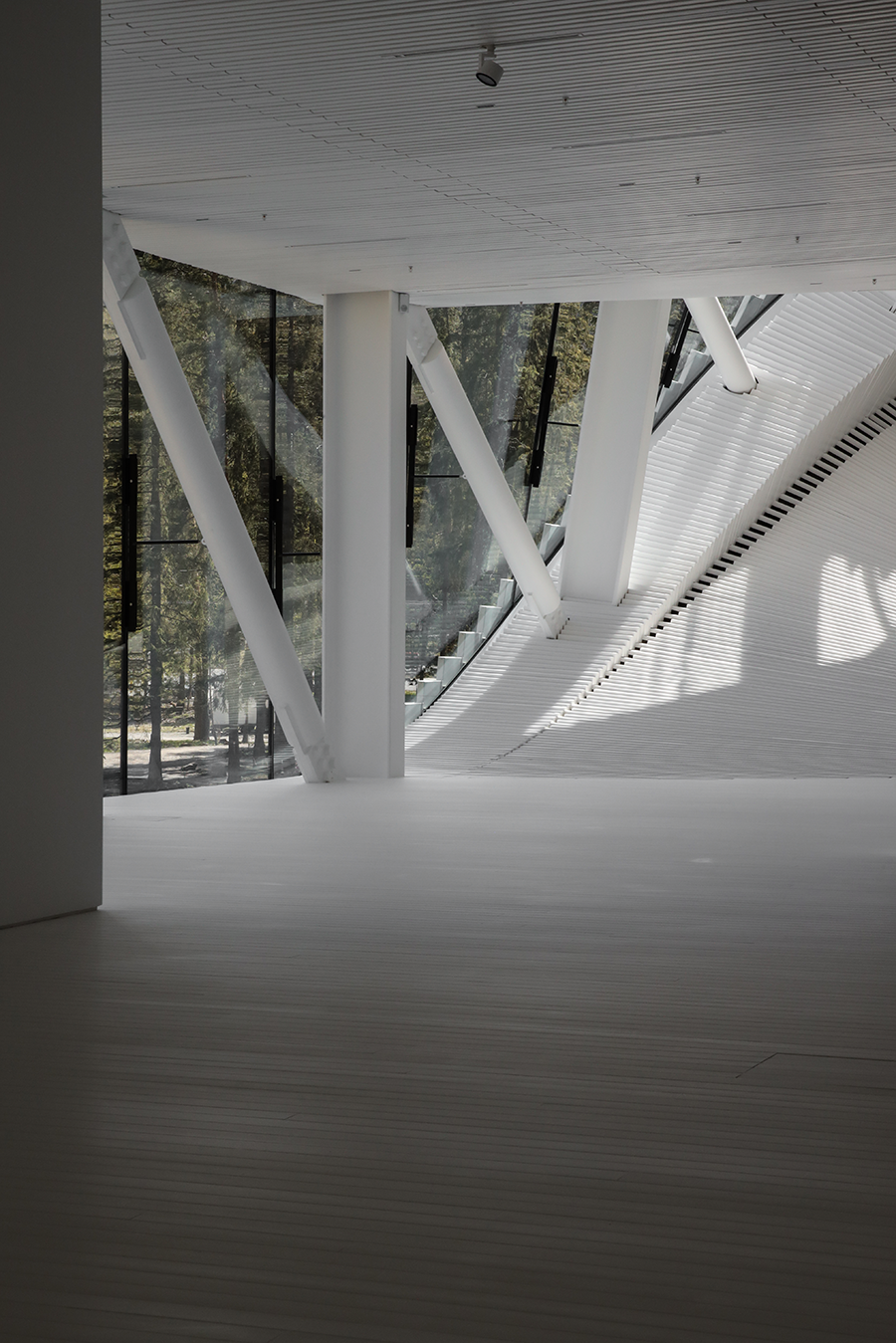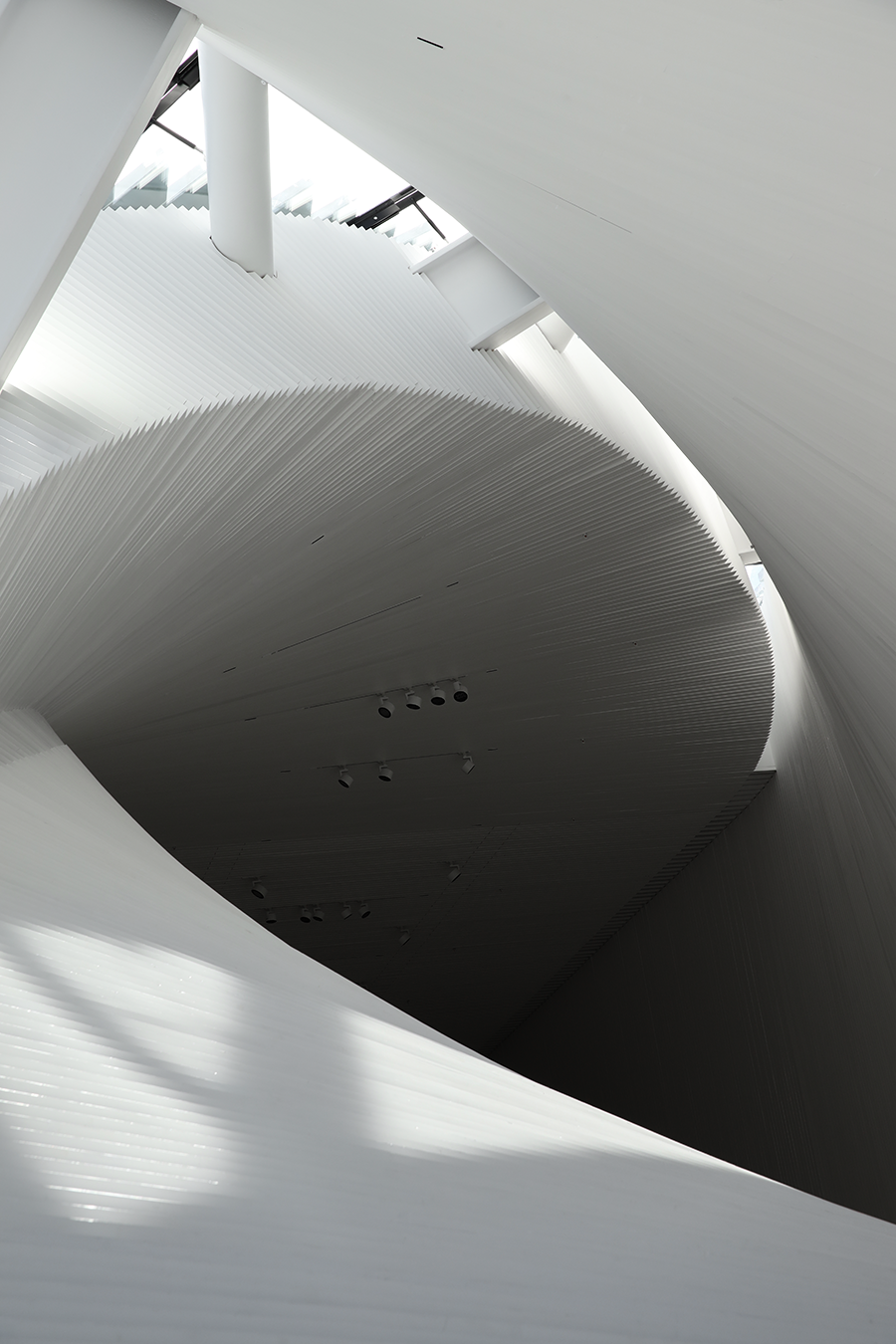 Sunlight and the river underneath reflects on to the walls that becomes ceiling, the floors that becomes walls. "Wherever you look, you see arches and curves, fibonacci spirals and saddle shapes, but when you look closer you realize that everything is created from straight lines — straight sheets of aluminum, straight boards of wood, an expressive organic sculpture composed of rational repetitive elements."
-Bjarke Ingels.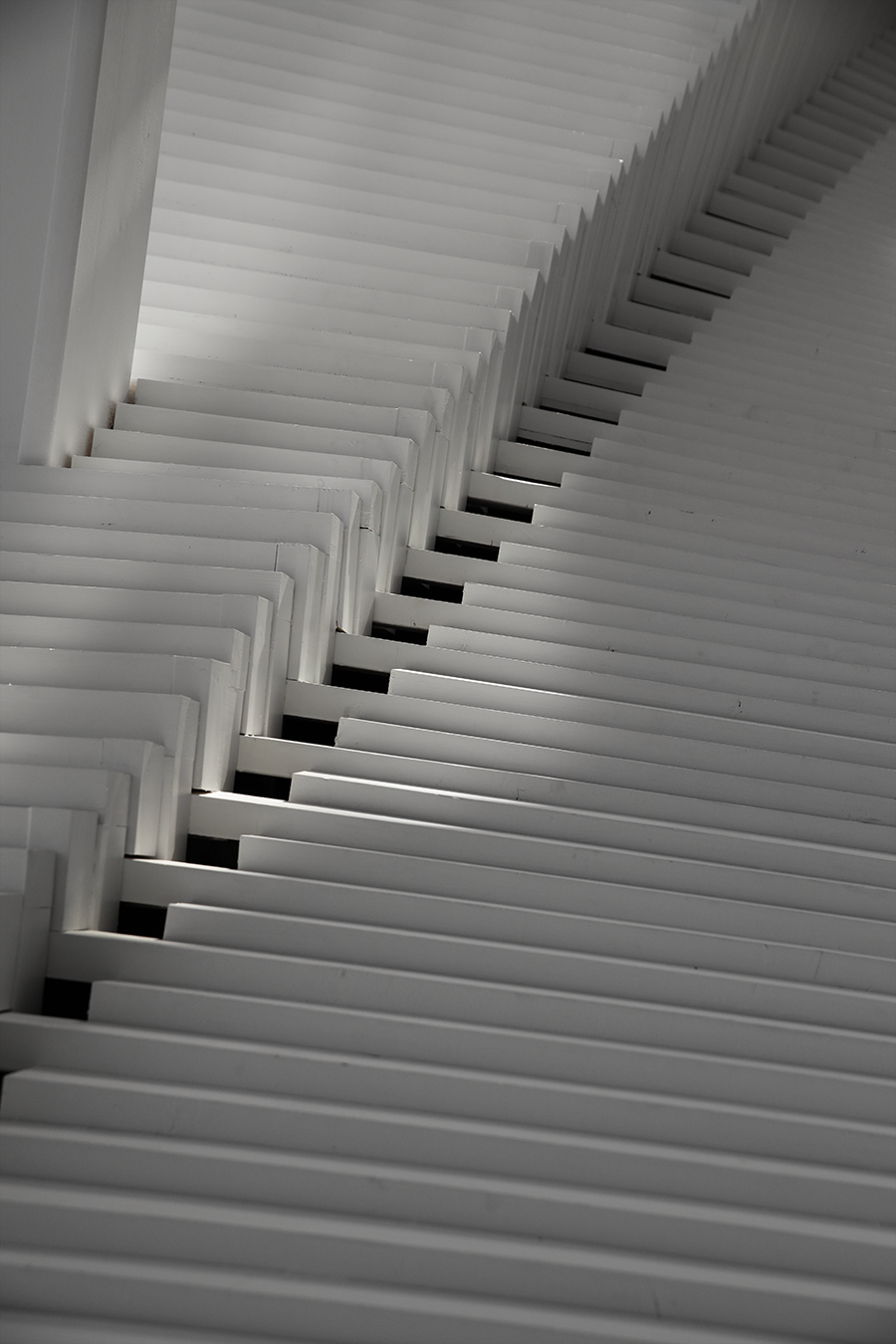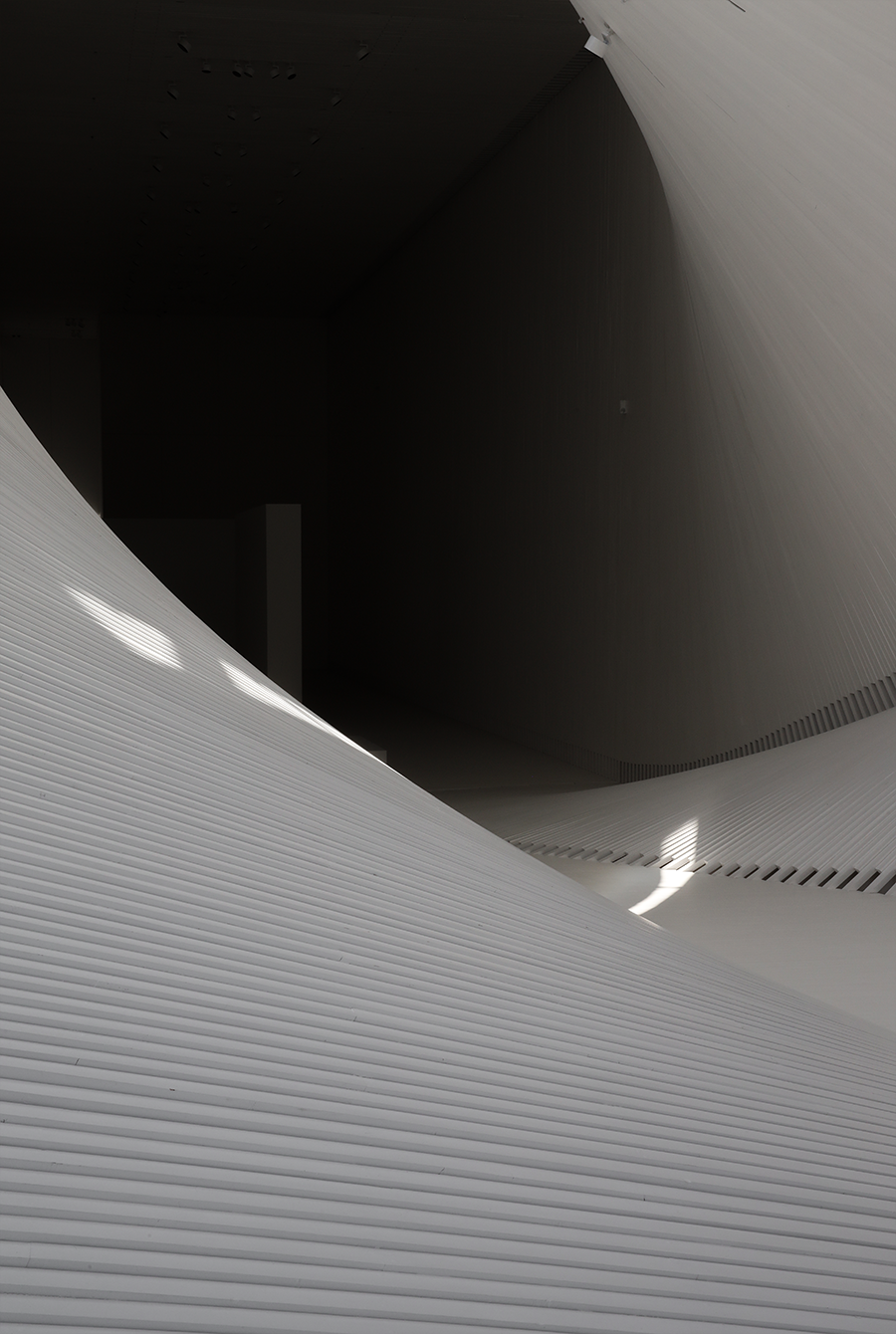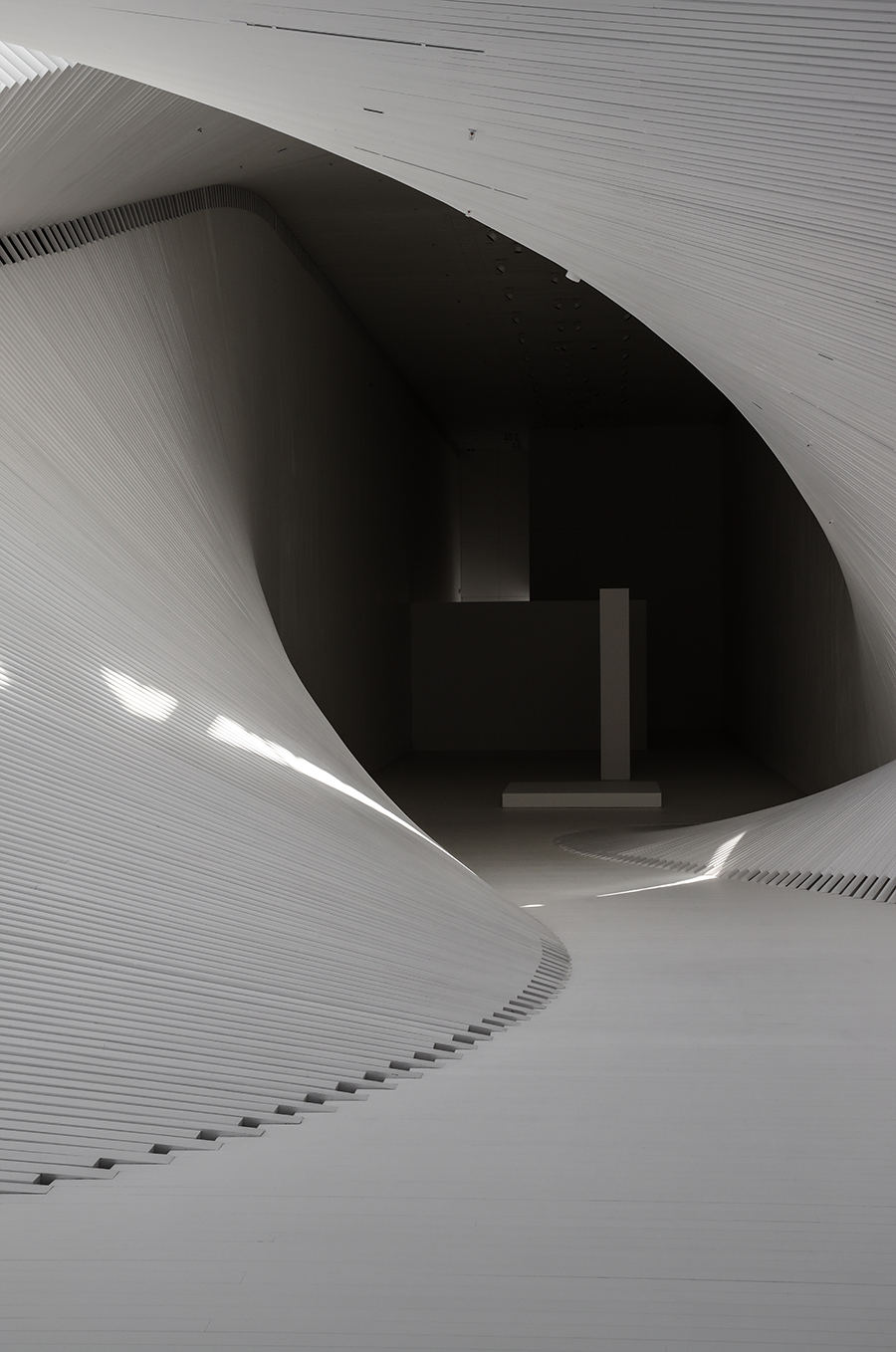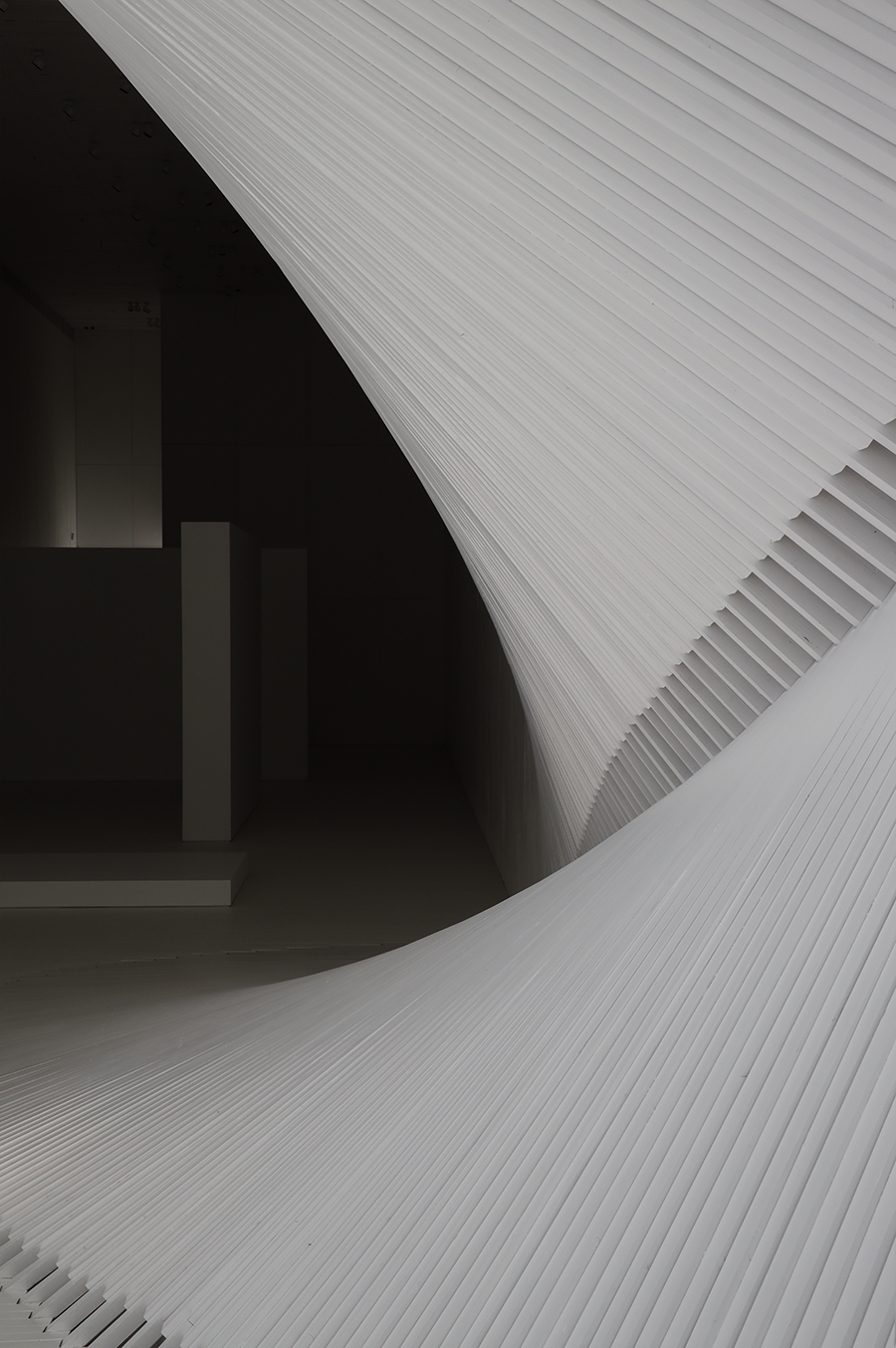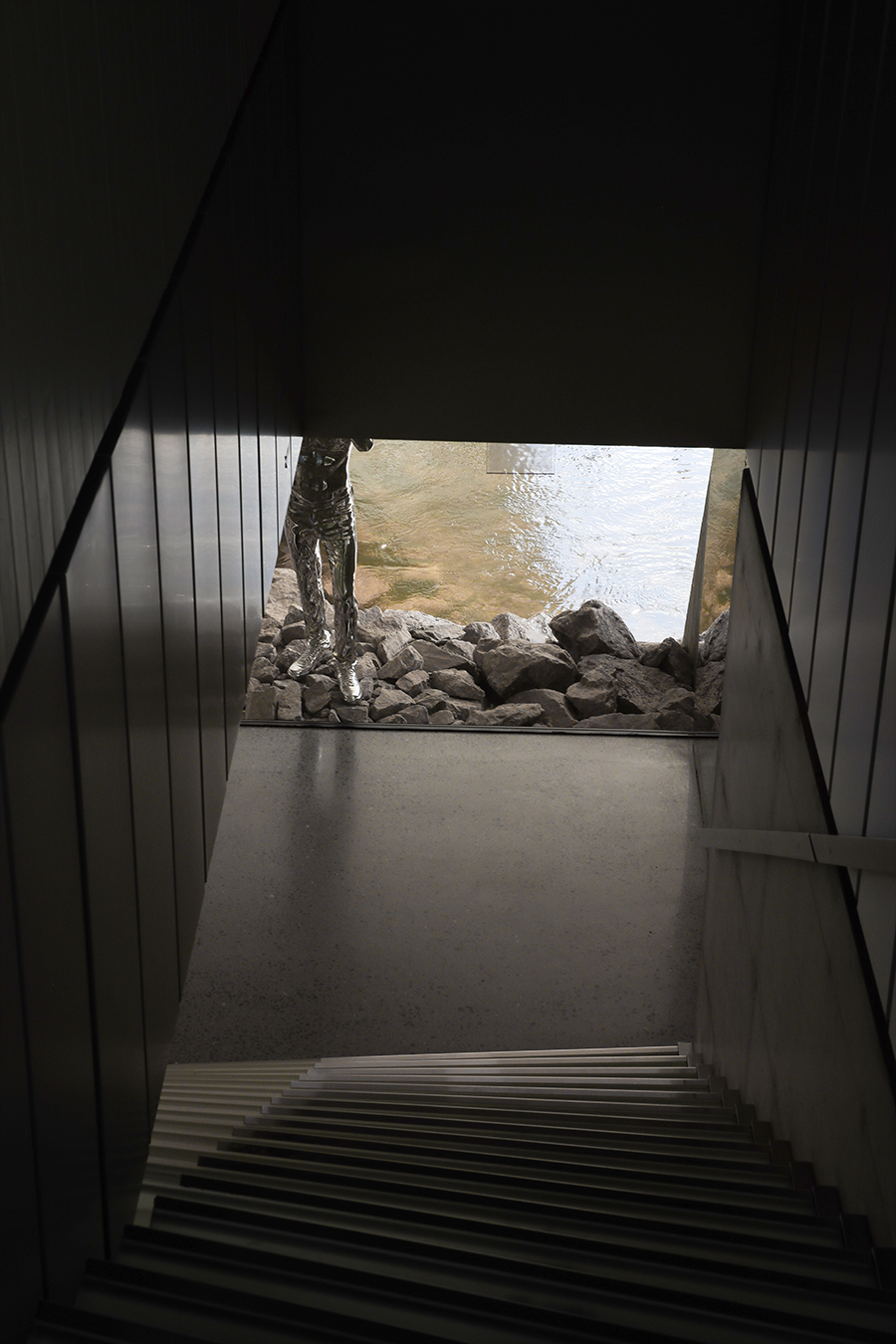 A glass staircase leads down to the museum's lower level on the northern riverbank. The full-height glass wall brings the river below close and enhances the experience of being in the middle of nature. The toilets are decorated with art by Tony Oursler.